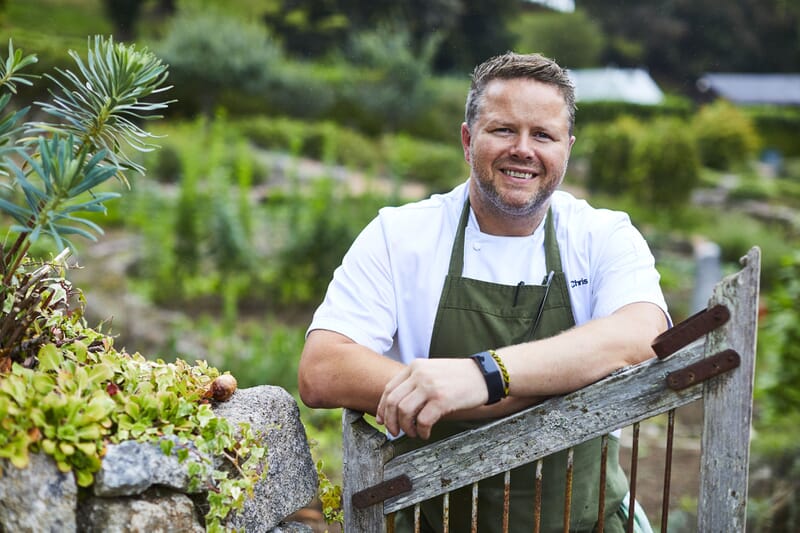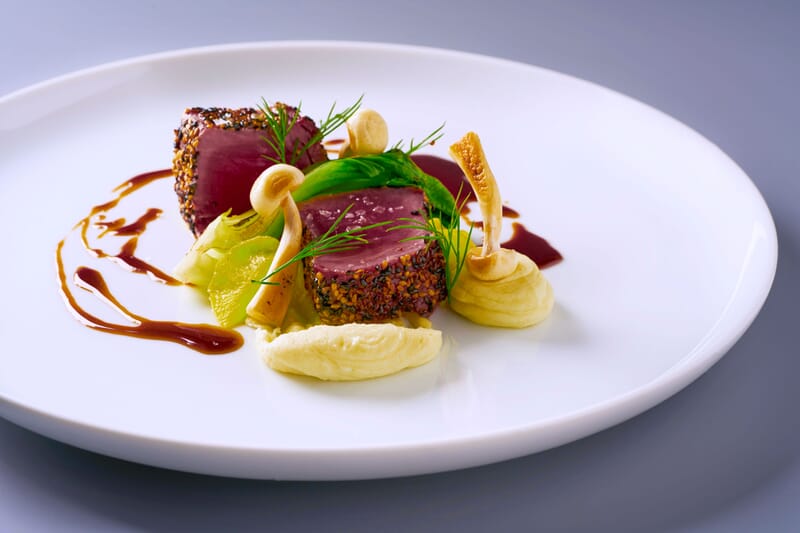 We are thrilled to offer you the chance for the celebrity chef, Chris Eden to cook your company's chosen dish in a pre-recorded video.
The dish could be something that is really relevant to your company or perhaps something that has been suggested by one of your key clients. Alternatively, could you run an online poll where clients and staff vote? This then becomes fascinating content for your website and social media.
Chris is without doubt one of the UK's leading chefs, appearing on the BBC's 'Great British Menu' and becoming the first Cornish born chef to win the prestigious Michelin Star. He is now executive head chef of arguably the most celebrated hotel in the South West, the five-star Gidleigh Park in Devon. He was awarded his Michelin star in 2012, retaining the star ever since and was additionally awarded a fourth AA rosette in 2018. Chris also does a lot of work with Ginsters, helping them to develop new flavours and ranges for their highly popular pasties.
Chris will have your company's branding displayed in his kitchen and can even have your company branded equipment which he can use. He will make several references to your company throughout the video, so it is really personalised.
We will aim for the edited video to be around 30-60 minutes in length, which can then be displayed on your company website and emailed to key clients. We will also create a 10-minute highlights video which will then be super content for your e-newsletter and social media.
Need some help?
We're online!
Need some help?