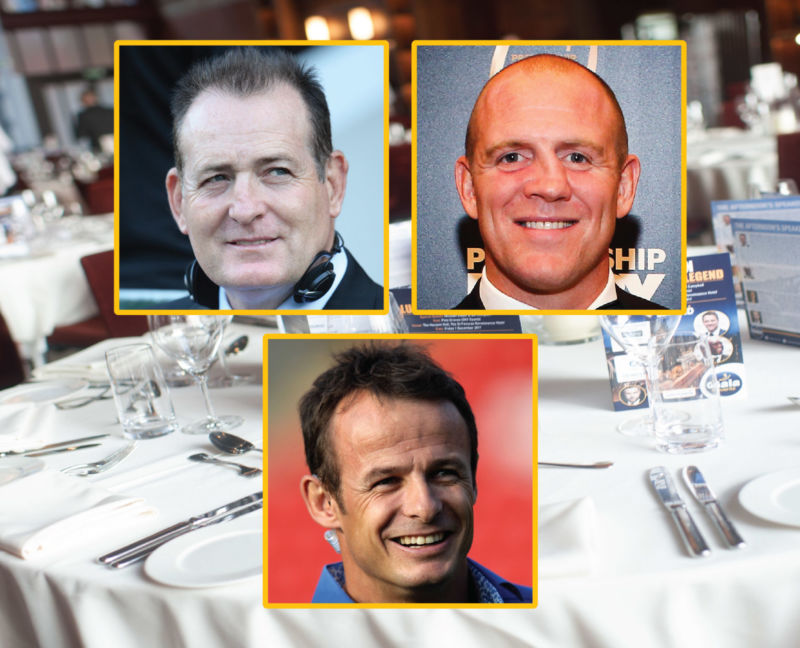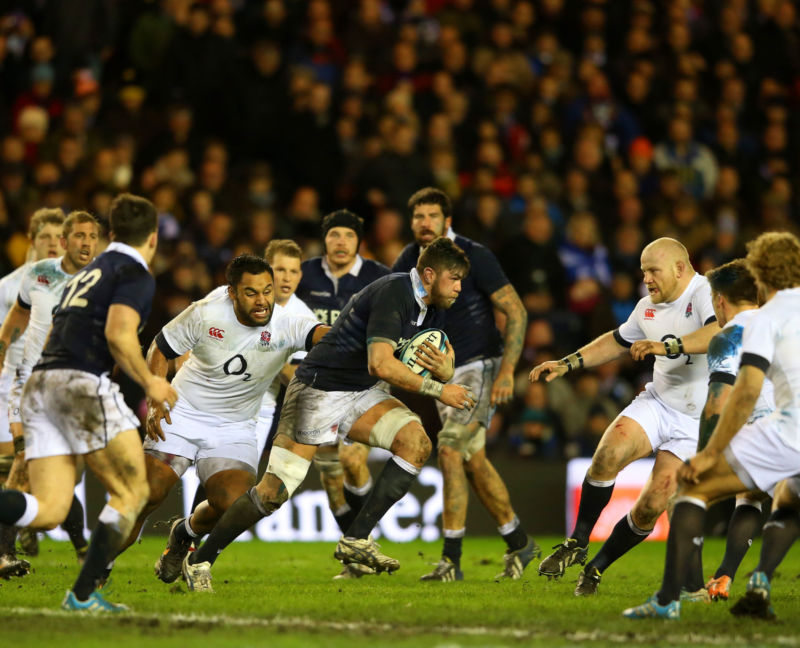 We are delighted to be holding a major rugby sporting lunch in London on Thursday 26th September previewing the Rugby World Cup tournament and featuring England's early group game against the USA. Whether you're looking for an exceptional Rugby world cup sporting dinner or lunch, this event is sure to deliver.
We are thrilled to have already confirmed England's World Cup-winning centre Mike Tindall, Australian all-time great David Campese and England and British Lions star Austin Healey as our VIP guest speakers . Our panel of legends will be previewing the Rugby World Cup and England's prospects, as well as discussing their own stellar careers along with our Sky Sports host for the day, Pete Graves.
Our Rugby World Cup sporting lunch will be held in the magnificent, recently refurbished Ballroom at the Park Plaza Riverbank near Vauxhall station and will include a delicious three course lunch, complimentary bar of beers/wines/soft drinks, giant screen coverage and analysis from our VIP guests with a Sky Sports presenter hosting.
England vs USA: England's second fixture of the tournament follows their opener against Tonga on the 22nd September, and should provide an opportunity for the players to stake a claim for a starting place for the rest of the tournament. The USA have come a long way in recent years and enjoyed a cracking 2018 international campaign, winning 11 of their 14 matches including thrilling victories over Scotland, Samoa and Argentina. The side boasts some highly talented players including the likes of Cardiff Blues winger Blaine Scully, Worcester Warriors hooker Joe Taufete'e and London Irish centre Bryce Campbell. It should be a fascinating test for England as the look to build momentum going into the key fixtures.
Mike Tindall: England's most capped centre, Mike Tindall made his England debut against Ireland at Twickenham in 2000. He went on to win 75 caps for his country and was a key part of the side which triumphed in the 2003 World Cup in Australia. Mike was one of the players to feature in every one of the seven matches England played during the tournament, including starting in the Final itself. He missed out on the 2007 tournament due to injury but was back in the side which contested the 2011 World Cup in New Zealand. A Gloucester Rugby legend, he was extremely unfortunate to miss out on the British Lions Tour of 2005 when injury prevented him from joining the squad. In October 2016 Mike was inducted into the Premiership Rugby Hall of Fame, along with fellow England stars Neil Back, Mark Cueto and Richard Hill. Famously married to the Queen's grand-daughter Zara, Mike is sure to have loads of hilarious anecdotes, as well as providing great analysis of a phenomenal year of international rugby.
David Campese: One of the greatest wingers in the history of international rugby union, David Campese was a huge thorn in England's side over the years, tormenting defenders with his searing pace, trade-mark "goose-step" and magical handling ability. He was until 2006 the world record holder for international try-scoring, bagging an incredible 64 tries in his 101 appearances in the gold jersey. Rated by many of his peers as one of the greatest rugby players of all time, David was a key player in the 1991 World Cup-winning side, finishing the tournament as joint top try-scorer and being named 'Player of the Tournament'. He was part of the first Australian touring side to complete a "Grand Slam" over the Home Nations in 1984 and the victorious New Zealand tour in 1986 which saw the Aussies defeat the mighty All Blacks in their own back yard. WE are thrilled to welcome one of rugby's greatest ever talents to our Rugby World Cup dinner!
Austin Healey: A superb talent able to play almost anywhere in the backs, Austin Healey was part of a brilliant Leicester Tigers team for over a decade, including finishing top of the Premiership for four consecutive seasons from 1998-2002. The dominant English team at the time also won the Heineken Cup in 2001 and 2002, staking a serious claim to be the best domestic team in the world, with Healey a key player. After making his international debut against Ireland in the Five Nations, Austin went on to win 51 caps and score 15 tries for England, also featuring in two British Lions squads for the 1997 and 2001 tours, winning 2 full Lions caps. Never one to shy away from the spotlight, Austin's legendary forthright opinions on and off the pitch have helped him become a regular BBC match analyst. We are delighted to welcome one of the country's best sports speakers to the Park Plaza Riverbank.
Park Plaza Riverbank: Overlooking the River Thames, this high-end modern hotel is superbly located a couple of minutes' walk from Vauxhall underground station, and a 15-minute stroll from the London Eye. The ballroom has recently undergone a multi-million pound refurbishment and now offers one of the finest dining spaces in the City, with high ceiling perfectly suited to our big screen event. Wherever you sit in this great facility you will be guaranteed a great view of the action and the stage below, with high quality catering and service, this will be a World Cup dinner event to remember!
Pete Graves: A keen rugby fan, Pete has enjoyed a swift rise through the broadcasting ranks to become one of the most recognisable faces on Sky Sports. After leaving university, Pete started his broadcasting career with the hospital radio show Radio Tyneside, before working in the local Metro Radio, and then ITV Tyneside as a sports reporter. Since 2009 he has worked at Sky Sports, mainly as a presenter, where his passion for sport and all-round knowledge are amongst his greatest assets. Over the past few years Pete has become a great asset as a regular host of our sporting lunch and dinner events, and we are delighted to have him as always!
Read more
Need some help?
We're online!
Need some help?