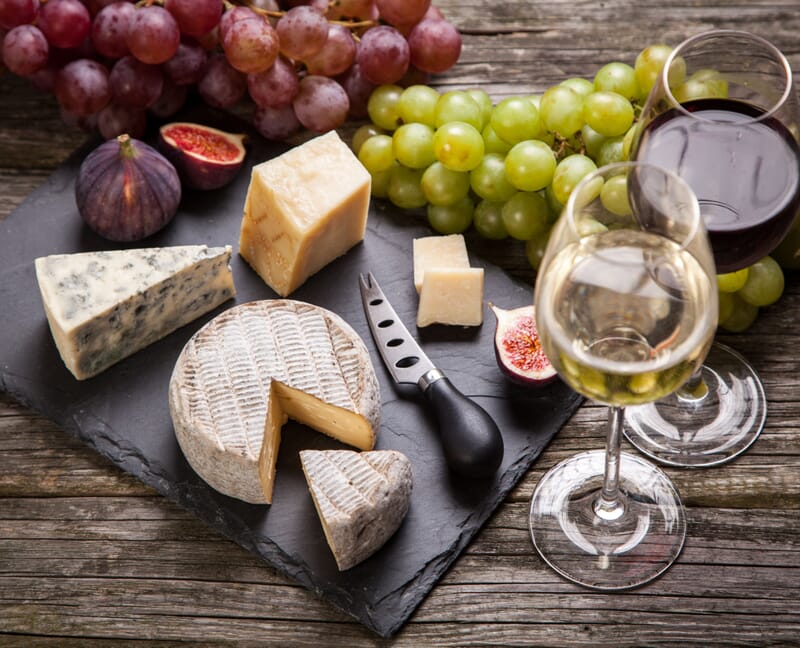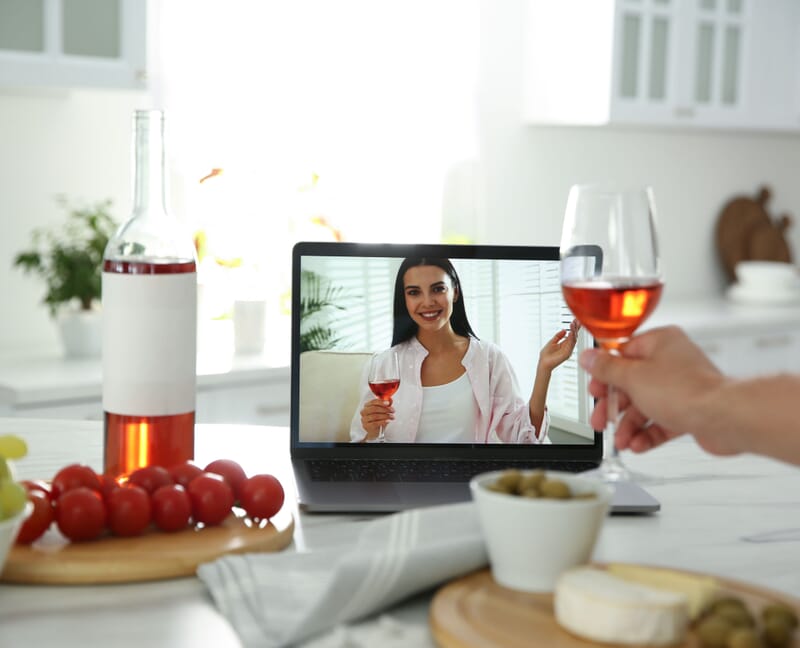 We are delighted to offer a truly mouth-watering celebrity online cheese tasting event, where your guests will get to try some amazing cheeses, in the company of your choice of celebrity.
Our cheese partner will supply a pack before the online event to each of the attendees to include six different 200g cheeses, along with further details of all of the different samples.
Online tasting event
The cheeses we will be featuring will be as follows;
Polmarkyn Grey – Unpasteurised goats cheese rolled in ash.
Baron Bigod – Unpasteurised Brie
Heligan Gold – Washed curd cows milk cheese washed in Atlantic Brewery's Honey Ale
Bath Blue – Rich, creamy stilton like cheese
Ex Mature Cornish Gouda – Traditionally made. Aged for a minimum of 18 months brings through a sweetness to the cheese.
Mrs Kirkham's – Strong, tangy Lanacashire
Your cheese pack will also include a jar of Cornish Larder Caramelised Onion Chutney, a packet of luxury Popti Biscuits and a smart Cheese Board & Knife Set, which will be a fantastic souvenir for your guests to keep forever. We will also have a cheese expert joining the event to give the lowdown on each cheese. The samples quoted are just an example of what we offer and are subject to change with availability at the time of booking
We will give you the opportunity to select a celebrity that will work the best for your audience and they will give their opinions on each of the cheese samples and answers questions about their career, throughout the event.
The event will be run by a leading TV presenter, who will co-ordinate proceedings throughout the event. This will be a really fun, interactive event, where you and your guests will get to sample some amazing cheese and hear some brilliant stories from your chosen celebrity, which is sure to impress all of your attendees.
Celebrity Guests
With our wide network of contacts from the world of sport, music and comedy, we can organise a name to suit your tastes. A few examples of celebrities who have taken part in these types of events so far, are as follows;
Sport: David Gower, Brian Moore, Alan Brazil, Steve Davis
Comedy: Rob Beckett, Josh Widdicombe, Simon Evans
Music: Sam Bailey, Shayne Ward, Scott Mills
Please contact us today, to discuss the name that would work best for you and your guests.
Need some help?
We're online!
Need some help?