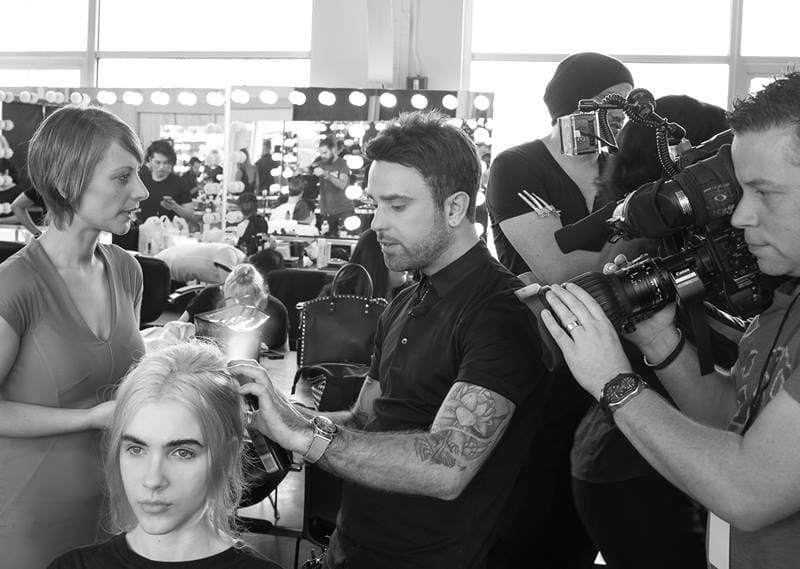 If you've ever dreamed of going behind the scenes at one of the world's great fashion shows, this is the package for you! Matthew Curtis salons are regulars at all the major shows including New York, London, Paris and Milan, with access to behind-the-scenes guaranteed.
Our package with Matthew and his team offers client groups of 1-6 guests to experience a fashion show from a unique perspective. Guests will enjoy pre-show personal hair styling at your hotel so you'll be looking your absolute best!
You'll be transported to the backstage access area with access to 1 or more catwalk shows to experience the event up close and personal! Once Matthew and his team have worked their magic with the models with you as a very special guest, you'll enjoy Front of House seats to experience the show event as it goes live. You'll also be able to meet up with Matthew personally in the evening during your memorable stay!
About Matthew Curtis Salon……
Multi-award winning salon stylists, Matthew Curtis is a name familiar with top celebrities, fashionistas and the world's leading fashion magazines. With four premium hair salons in London at the 5* Rosewood Hotel, Stratford, The Cotswolds and Staffordshire, celebrity clients include the likes of Victoria Beckham, Alicia Keys, David Gandy, Elle McPherson, Cheryl Cole and Daisy Ridley, to name just a few. Regulars at the New York, London, Paris and Milan Fashion Weeks, along with other catwalk and award events, Matthew Curtis Salon has worked on Vogue cover shoots and high profile TV and media commissions including Britain's Next Top Model. At Gala Events, we are delighted to offer a range of bespoke packages in partnership with one of the world's leading salon, fashion and session stylists.
Read more
Need some help?
We're online!
Need some help?