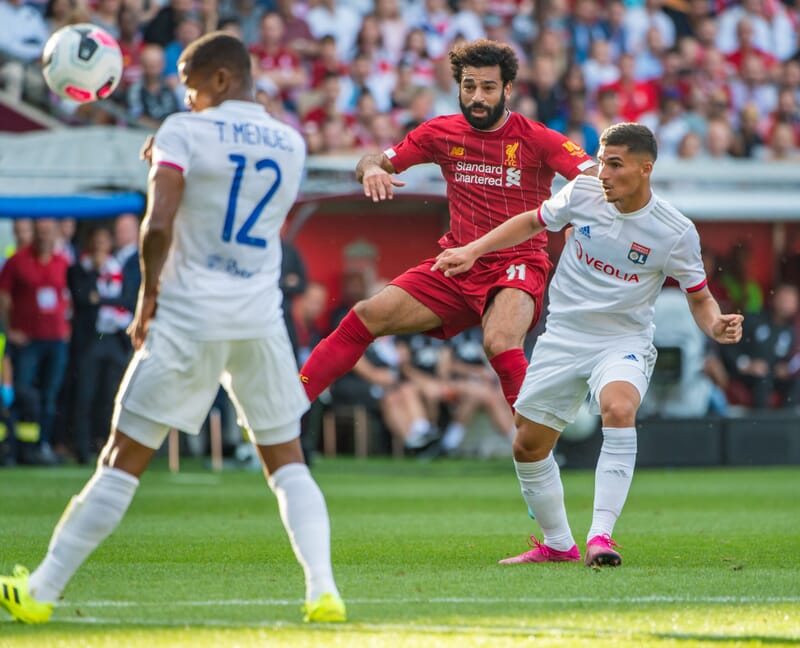 Our Exclusive Liverpool Hospitality VIP packages put you at the centre of the Anfield action.
Anfield is one of the world's great footballing cathedrals and the current crop of Liverpool players are the best since the club's heyday in the 70s and 80s, finally winning the Premier League title in May 2020! Enjoy the thrill of Liverpool in action at Anfield this 2021/22 season with our premium Liverpool corporate hospitality packages.
Liverpool FC Hospitality Packages
Our packages have been designed to give the Liverpool fans in your company or your clients' business an exhilarating day of football. From the moment you and your guests arrive at the new stadium through the VIP entrance, to the moment you arrive in the hospitality lounge, we guarantee, you will become part of this historic club for one memorable day.
Our Liverpool VIP Package includes:
Unrivalled views of the match
Executive padded seating
VIP entrance
Souvenir match day programme
Delicious dining and food options
*For further details and to register your interest in Liverpool corporate hospitality, please email: sales@galahospitality.co.uk
Need some help?
We're online!
Need some help?