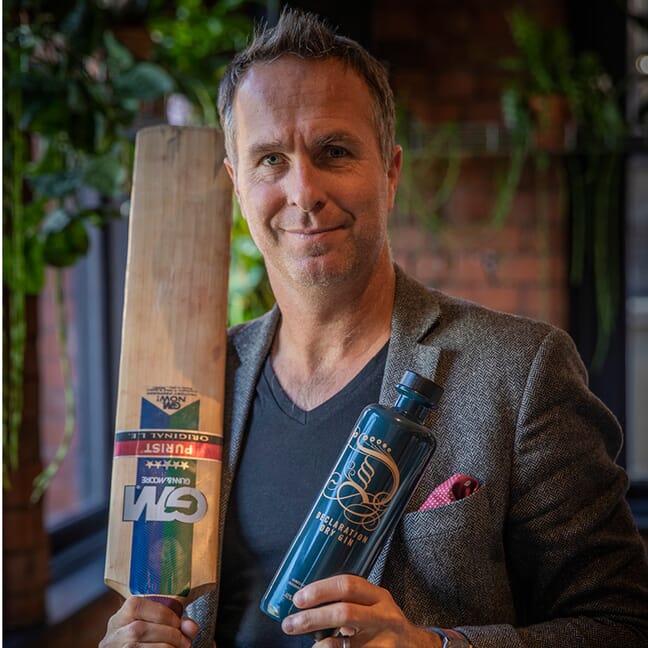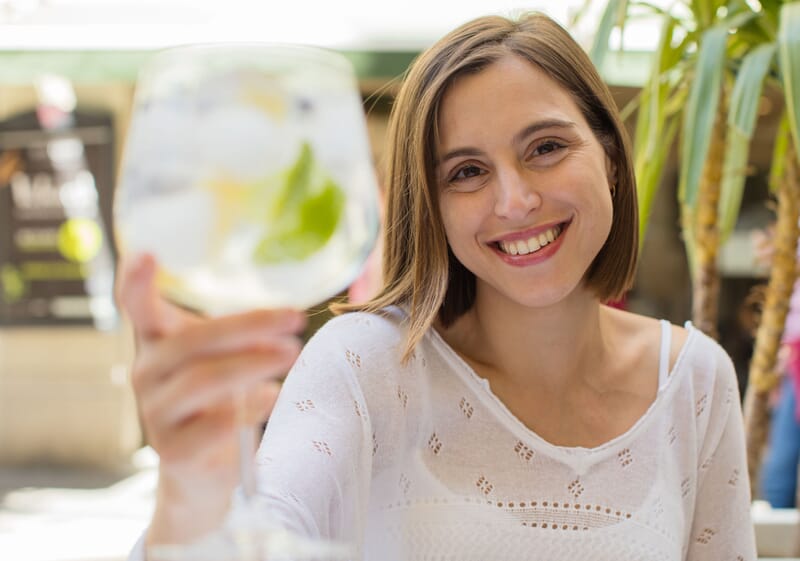 We are delighted to be running an online celebrity gin tasting event with the former England cricket captain, Michael Vaughan. Vaughan famously led England to the Ashes in 2005 and has led his country to their most amount of test match victories. He also has his own gin business, appropriately named in cricketing terms, as 'Declaration Gin'.
'Declaration Gin' is a premium quality "London Dry" style gin and will be one of the six different samples that are included within this online event. Vaughan will join the online event, tasting all six gins and giving his personal opinions on all, as well as answering questions about his career and telling some fascinating stories during the event.
We have teamed up with one of the UK's oldest wine and spirits merchants, who were established back in 1797 and have been owned from within the same family since 1945. As well as offering a great retail experience to personal callers, they routinely ship wines and spirits all over the UK and beyond. During the past year alone, they have exported to over 40 countries, including the USA, South Africa, Russia, China, Australia, New Zealand, and most of Europe. In addition to supplying well-known brands at competitive prices, they source an increasing number of direct imports from independent producers worldwide. They are delighted to stock over 300 gins in house. They are regularly recognised as one of the UK's best independent wine & spirits merchants and in 2016 won a prestigious 'Decanter Magazine Specialist Merchant of the Year' award. They were also finalists in the Drinks Retailer of the Year 2019 Awards and supply many Michelin Star restaurants and luxury hotels around the UK.
Our wine and spirits merchant partner will supply a sample pack before the online event to each of the attendees to include six different 5 cl (a double measure) samples, with a couple of different tonics, along with further details of all of the different samples and gin in general. The handout summarises the gins in the pack, the recommended garnishes, additional cocktail serve ideas plus a few informative facts about the history of this ever-popular drink, from its medicinal origins, appearance in wars, the British Empire, the importance of 57% ABV, how gin was served from London's first vending machine and the real location of Hogarth's Gin Lane, etc. Two members of the merchants will join the online event, including one of the Directors, who is the Grandson of the owner who bought the business in 1945.
The event will be run by a leading presenter, who will co-ordinate proceedings throughout the evening. This will be a really fun, interactive evening, where you and your guests will get to sample some great gin and hear some brilliant sporting stories, which is sure to impress all of your attendees.
Michael Vaughan: Michael Vaughan played 82 test matches for England, scoring 5719 runs at an average of almost 42, with 18 centuries. he captained his country in 51 tests, leading them to 26 wins, the most by any England captain. He also played 86 one day internationals for his country. He famously led England to the 2005 Ashes for the first time in 18 years, with the team winning the BBC Sports Personality of the Year, Team Award. Vaughan has been an expert summariser on BBC Test Match Special since 2009 and has been employed by Fox Sports in Australia since 2018. Away from cricket, Vaughan appeared on Strictly Come Dancing in 2012 and has many business interests, including his own gin company, 'Declaration Gin'. With his love for gin and being one of sports biggest characters, Michael will be great fun for this online event.
*STOP PRESS* A Comedy Online Gin Tasting Event
We are delighted to announce that we are now working with the legendry comedian Bobby Davro, for our online gin tasting events. Bobby will try each wine sample and share some hilarious stories along the way! Please contact us today to arrange a date for Bobby to appear at your celebrity online gin tasting event.
Read more
Need some help?
We're online!
Need some help?