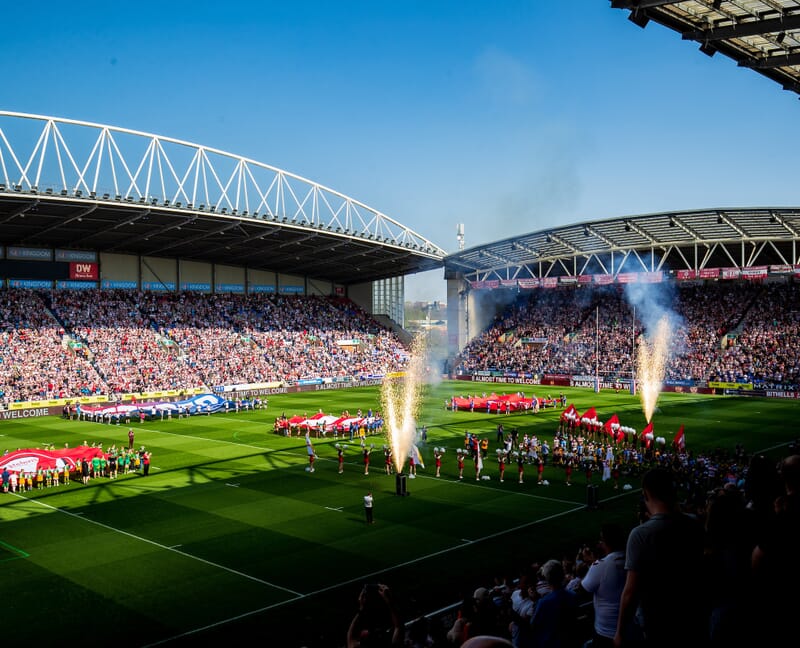 Wigan Warriors Rugby League Club have been the most successful team ever in history!
They have won 22 League Championships (including 5 Super League Grand Finals), 19 Challenge Cups and 4 World Club Challenges. We are delighted to offer your group of 10-20 clients to go behind the scenes at Wigan Warriors on a matchday, with a tour of the stadium, where you will get to see the changing rooms, tunnel and hear about the fabulous history of the famous club. You will then be based in your own private box for the day to include a pre-match meal, complimentary bar, padded balcony seats and we will also get a Wigan Warriors legend to come and join your party in the box for the day!
You will watch the game from your padded balcony seats outside the box and to put the icing on the cake for your day, we will get the current Wigan and Samoa star, Willie Isa to come up after the game, meet your guests and have a photo with them. This will be a day you will remember for the rest of your lives!
Potential Wigan Warriors Legends to join your group for the day
Martin Offiah, Shaun Edwards, Andy Farrell, Jason Robinson, Mick Cassidy, Terry Newton, Henry Paul & Gary Connolly
With our wide network of contacts, we have access to many more Wigan Warriors stars as well, so please contact us for further ideas or let us know if you have a specific request.
Need some help?
We're online!
Need some help?