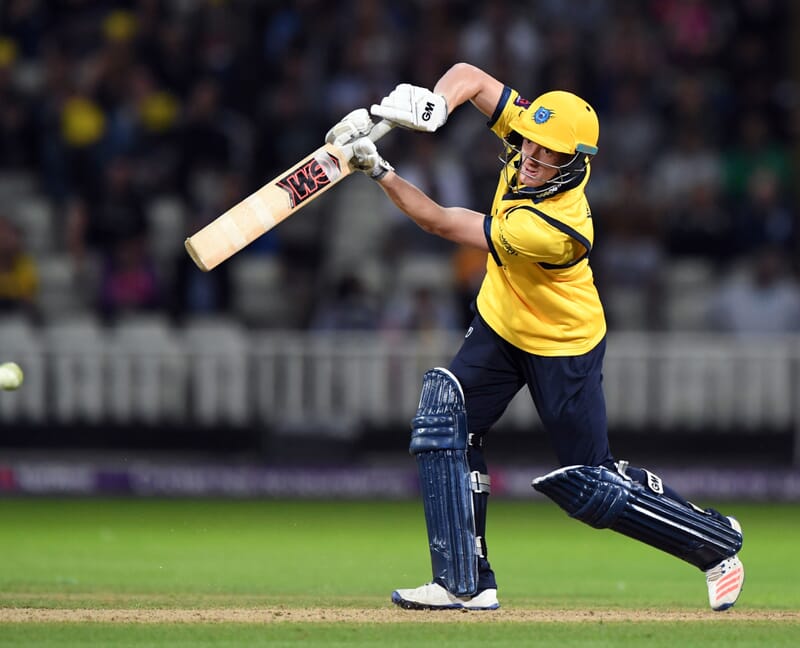 Birmingham Bears have a great track record in the Vitality T20 Blast competition and have regularly made the end-of-season Finals Day at their home ground.
With a fabulous and talented squad featuring the likes of Chris Benjamin, Dan Mousley, Henry Brookes and Jake Lintott, the Bears are very likely to be in the hunt for honours again this time around. You can be there to watch their progress through the group stage at a fantastic value price!
We are delighted to offer great value Edgbaston cricket hospitality packages, which includes food, complimentary drinks and top seats for the matches.
Your evening includes a two-course meal and complimentary bar, with great views of the action from the  viewing balcony within the restaurant. It is the perfect venue to entertain clients with a well positioned table in the restaurant and category A, padded, balcony seats for you to retreat to outside. This Edgbaston cricket hospitality package is available for all Group matches at Edgbaston for the Vitality T20 Blast competition apart from the final game against the Rapids. For this match against Worcestershire Rapids we offer a very special Wyatt Suite Package for this crucial derby game.
Need some help?
We're online!
Need some help?