London Fashion Week Hospitality
Catwalks, couture and champagne with the stars: Why Gala's London Fashion Week hospitality is made to measure.
When London Fashion Week starts on September 15th, there's nowhere else you'll want to be but ringside at the capital's catwalks. Gossipy and flirtatious, buzzing with stars and a hint of scandal, this bi-annual institution sets the trends for the season ahead. So it's frustrating that, for non-fashionistas, this ultra-exclusive event always seems to happen behind a velvet rope.
Now, for the first time, Gala's London Fashion Week hospitality lets you dive into the fun and froth of this flagship event with your friends and clients. As the UK's most renowned corporate hospitality company, Gala's legendary little black book holds the names of fashion's brightest lights and most famous venues, letting us offer you private catwalk shows from leading brands and Q&As with celebrity guests – all with an ice-cold glass of fizz in your hand.
Here's what to expect from our tailor-made London Fashion Week hospitality.
Always on-trend for London Fashion Week hospitality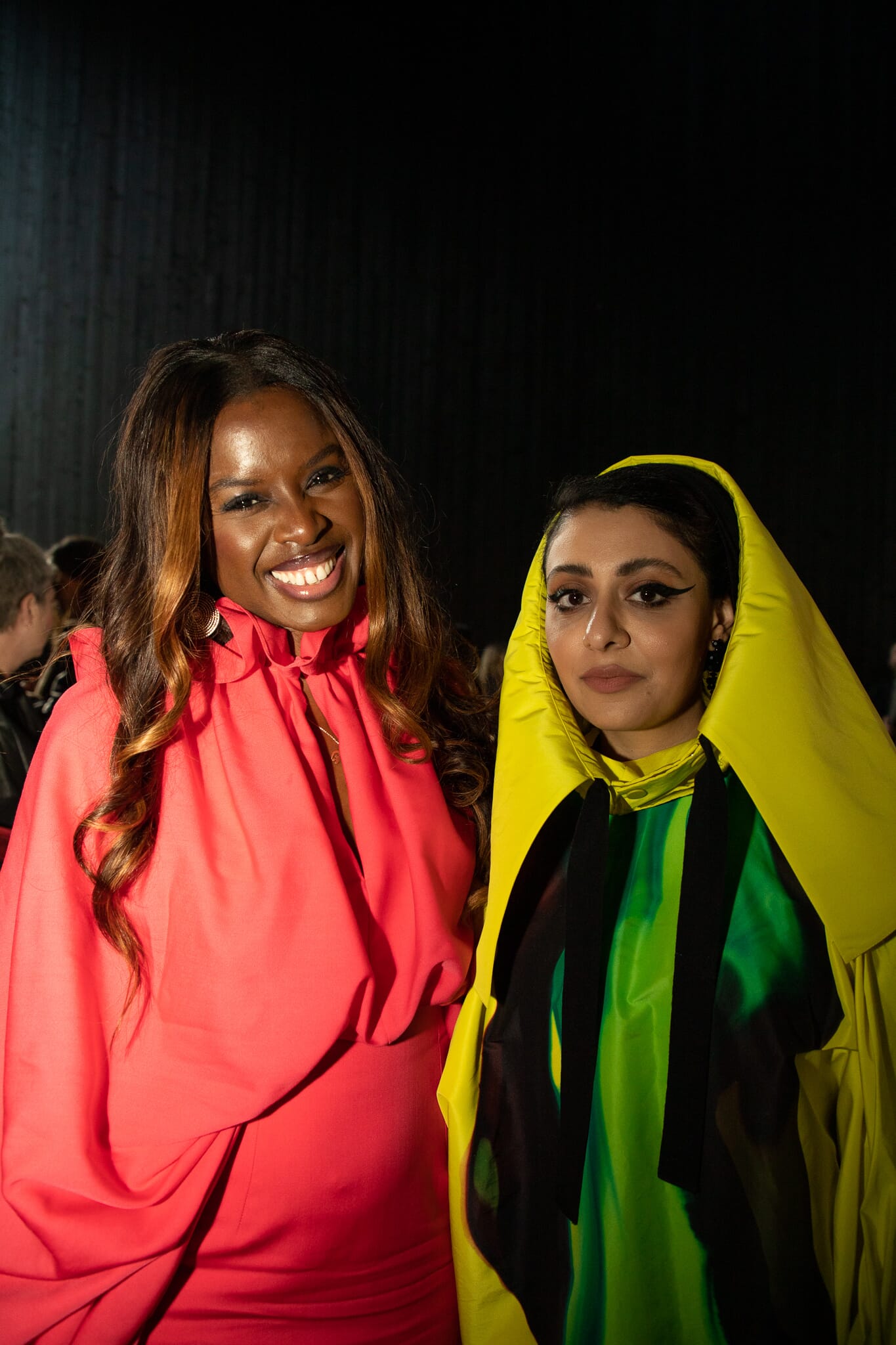 Gala might be renowned for sports hospitality, but our expertise spans from cuisine to culture – while our track record for fashion hospitality has brought us trusted A-list contacts across the industry. Now, on September 16th, let us bring you into the heart of London Fashion Week with an event you probably didn't know was possible: your own private Roksanda catwalk show.
In little more than a decade, Serbian-born designer Roksanda Ilinčić Bueno de Mesquita has become a one-woman fashion powerhouse, redefining the possibilities of colours, cuts and fabrics, dressing celebrities including Michelle Obama and Keira Knightley, while earning an MBE for services to the sector.
Just imagine the thrill of taking your seats with a valued client, looking out over the runway and watching the trends of tomorrow unveiled for your eyes only. We can also arrange a post-show photograph with the models – or even invite you backstage for an audience with Roksanda herself.
Your own five-star hospitality lounge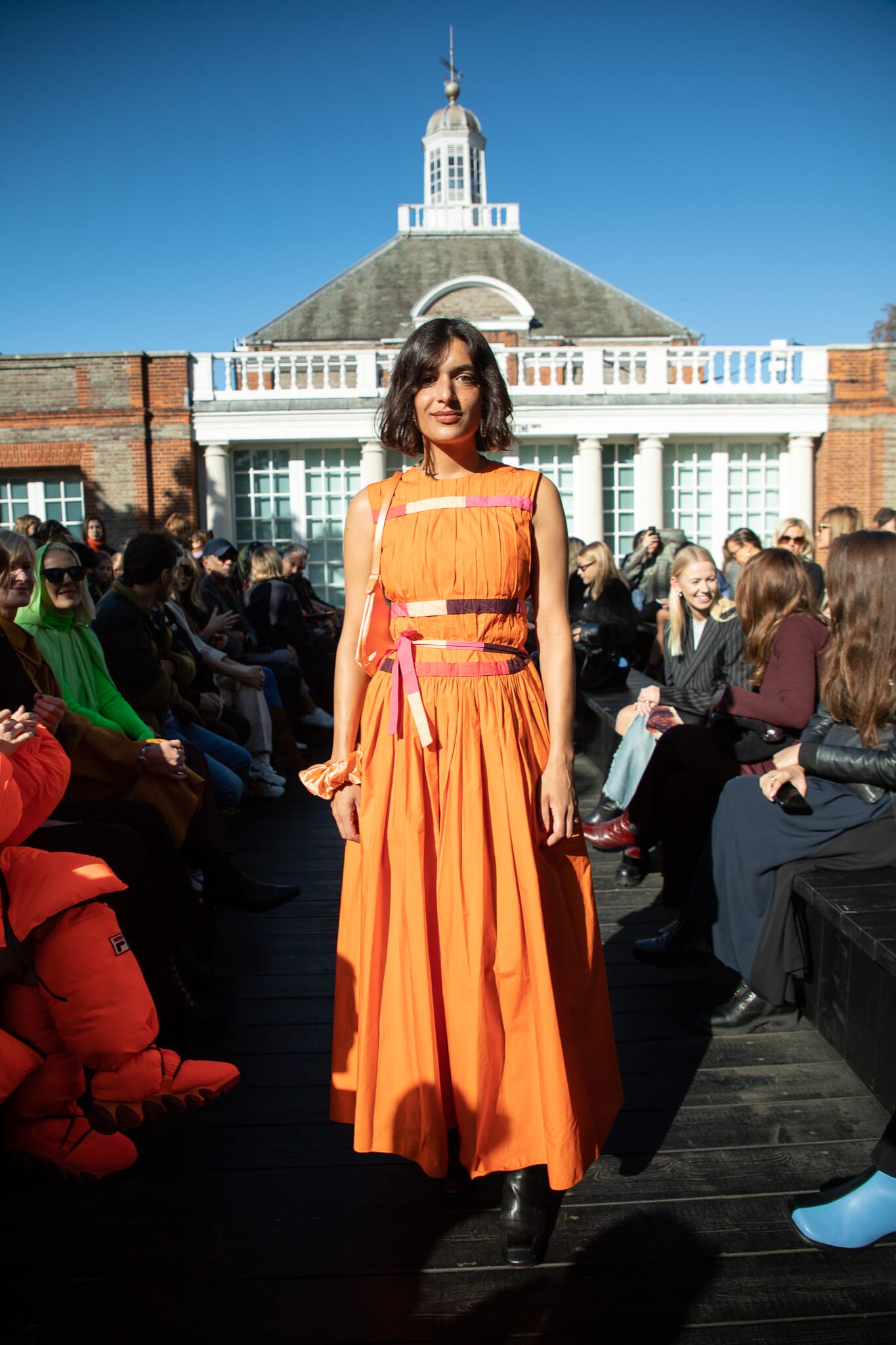 This is London Fashion Week – and nobody wants to miss the afterparty. When your Roksanda fashion show concludes, we'll invite you into Gala's luxurious hospitality lounge where we'll provide pampering worthy of a supermodel.
Settle into your reserved seating and let the conversation flow between business and pleasure as a delicious three-course lunch is served to your table. Debate the new outfits you've just seen over complimentary drinks. Then soak up the insights as a leading TV presenter interviews a senior member of Roksanda's team about the secrets behind setting trends.
Q&A with a fashion industry legend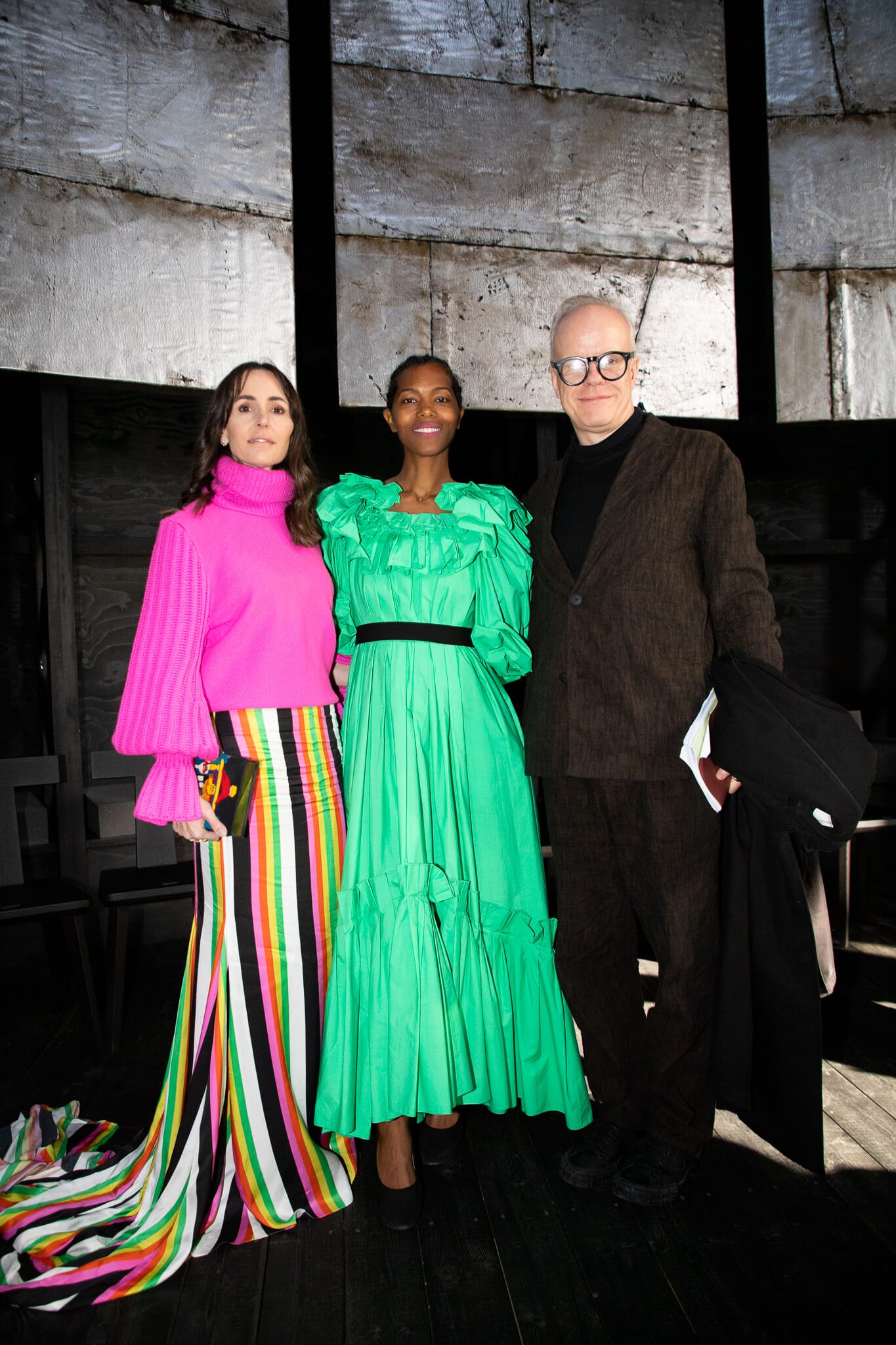 You don't have to be a fashionista to know the name of Wayne Hemingway MBE. From entrepreneurial roots selling DIY clothing on Camden Market to a global brand that won the Fashion Council's Streetstyle Designer of the Year three times running in the late-'90s, the co-founder of Red Or Dead is modern British fashion personified. 
Even better, as our VIP guest speaker for the day, Wayne will come ready with irresistible stories from his four decades at the eye of the storm. From rubbing shoulders with the world's most famous supermodels to what it really takes to launch a fashion superbrand, there's nobody better to tie a bow on the ultimate London Fashion Week celebrity experience hospitality event.
Ask us about Gala's London Fashion Week hospitality or corporate hospitality in London. We're ready to hear from you on 0800 195 4250, on sales@galahospitality.co.uk or via our enquiry form.