Music Festival Hospitality
The best music events to attend in summer 2023 – and the music festival hospitality you can't resist!
Hospitality music events are the best way to catch the biggest stars – while getting treated like one. Here's a guide to the hottest upcoming events, and the Gala hospitality music packages that get you the rock star treatment.
With summer fast approaching, you're probably already eyeing the UK's upcoming music festivals and stadium shows. But what if there was a way to watch the biggest music artists in the lap of luxury, with so many perks that even Beyoncé is jealous of your backstage rider?
Gala isn't just the UK's leading specialist in sports hospitality. We'll also bring you closer at all the year's best cultural events, including the A-list rock and pop shows you'd usually have to watch from the back of the stadium.
From classic Britrock to the new wave of k-pop, here's our guide to all the hottest upcoming music events – along with the Gala hospitality music extras that will make your day hit all the high notes.
Hospitality music events at Wembley Stadium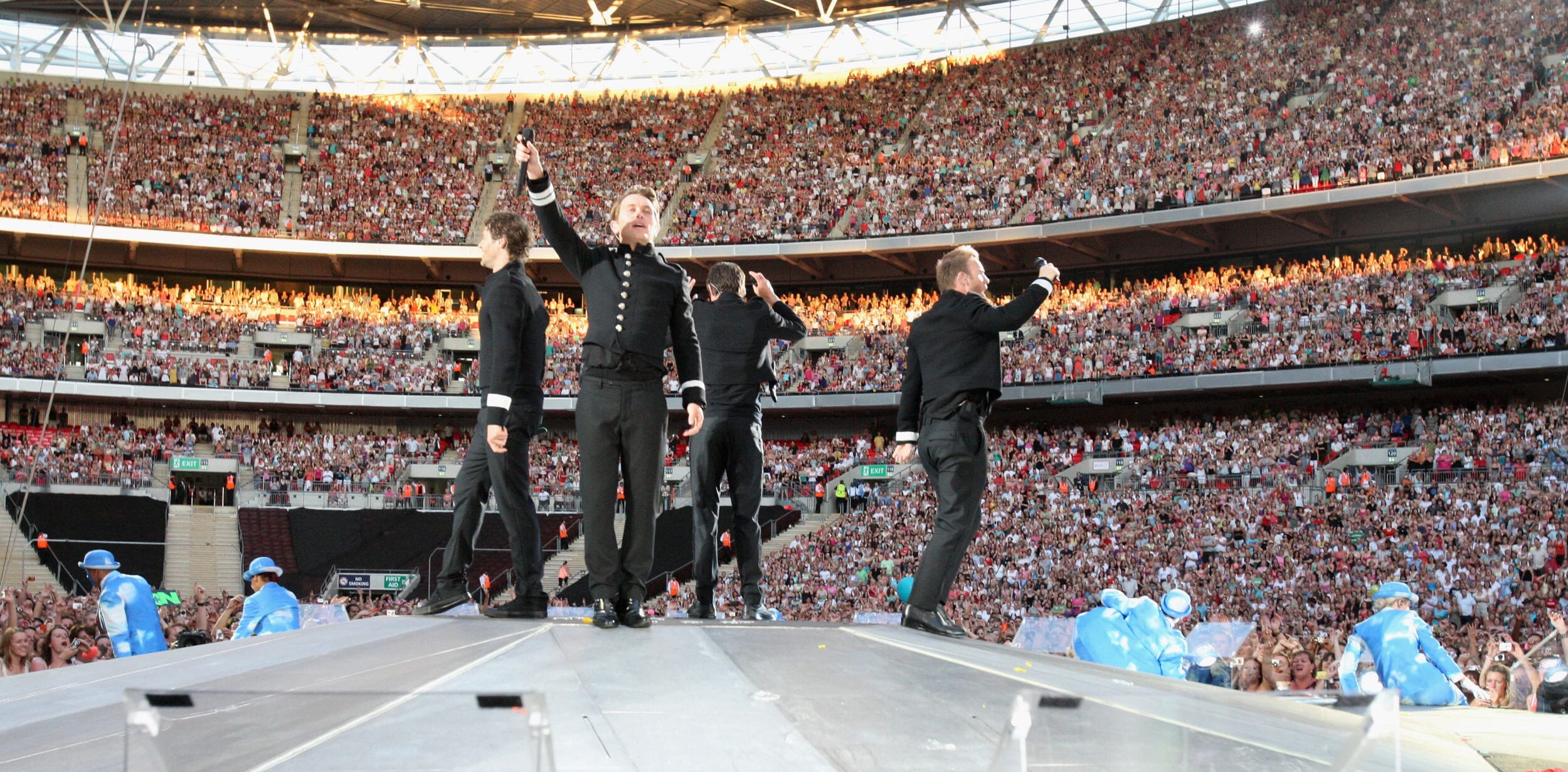 Wembley will be rocking this summer as the giants of rock and pop descend on the capital and 90,000 fans scream back every chorus. Maybe you're off to North London to catch Britpop national treasures Blur, or join the loudest party in town with hair-metal legends Mötley Crüe and Def Leppard. Perhaps you've always wanted to hear The Weeknd's record-breaking Blinding Lights from the front row, to catch the eye of Harry Styles, or watch the biggest acts of 2023 – from Lewis Capaldi to Anne-Marie – at Capital's Summertime Ball.
Whatever your hot ticket looks like, Gala can make it even hotter with music hospitality that transforms you from a face in the crowd to a VIP. Let our team add the fairydust to your music event at Wembley Stadium, with a tailor-made package that could include reserved luxury padded seating, all-day hospitality lounge access, an exclusive afterparty including DJ set and a goodie bag with memories of your day.
11 June: Capital's Summertime Ball
13-17 June: Harry Styles
1 July: Def Leppard & Mötley Crüe
8-9 July: Blur
18 August: The Weeknd
Hospitality music events at Tottenham Hotspur Stadium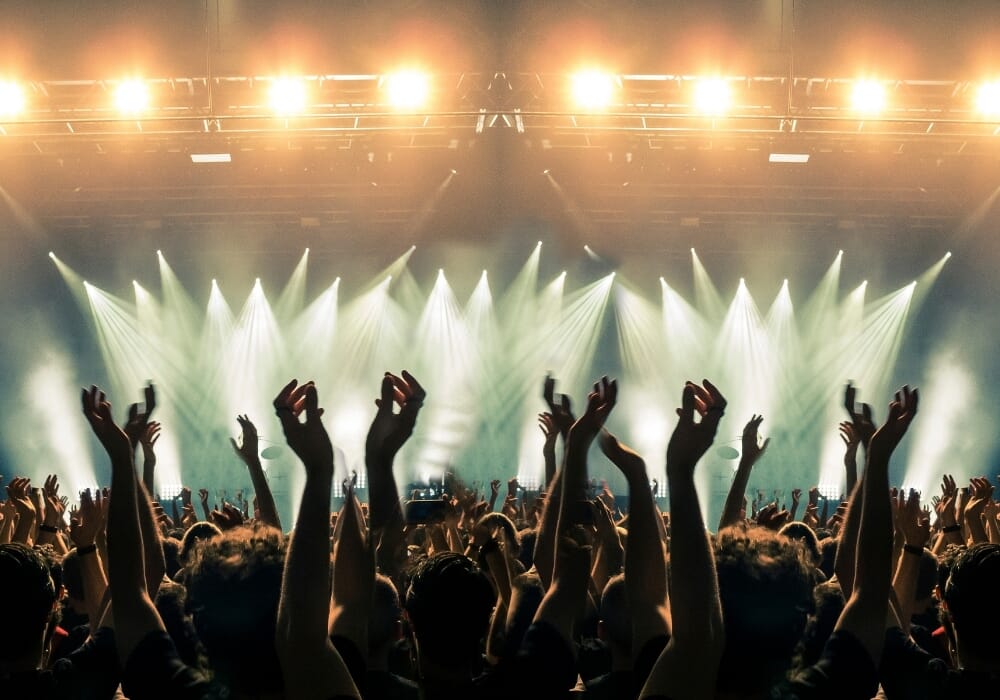 Four years since its grand opening, Spurs' shiny-new stadium isn't just an atmospheric theatre of sport but an unbeatable setting for the shows you'll remember for life. This summer, the 63,000-capacity venue welcomes two US icons guaranteed to fill every seat, as Beyoncé brings her Renaissance World Tour to London, before funk-rock legends the Red Hot Chili Peppers unleash a bass-slapping set sure to include classics like Under The Bridge and Give It Away. Whatever the weather, there's no one hotter than Wizkid: the new king of Afrobeats with bangers including One Dance and Essence at his disposal.
Just being in the crowd for those shows will be something to brag about. But if you're treating yourself to a big day out, why not see what Gala's music festival hospitality team can do for you? We'll work with your daydreams and budget to create your perfect day from scratch, with luxuries that could include exclusive access to a private box for up to 21 guests, plus food and refreshments served to your seats and a commemorative gift that will always take you back to that day in the sun.
29 May – 4 June: Beyoncé
21 July: Red Hot Chili Peppers
29 July: Wizkid
Music festival hospitality at British Summer Time – Hyde Park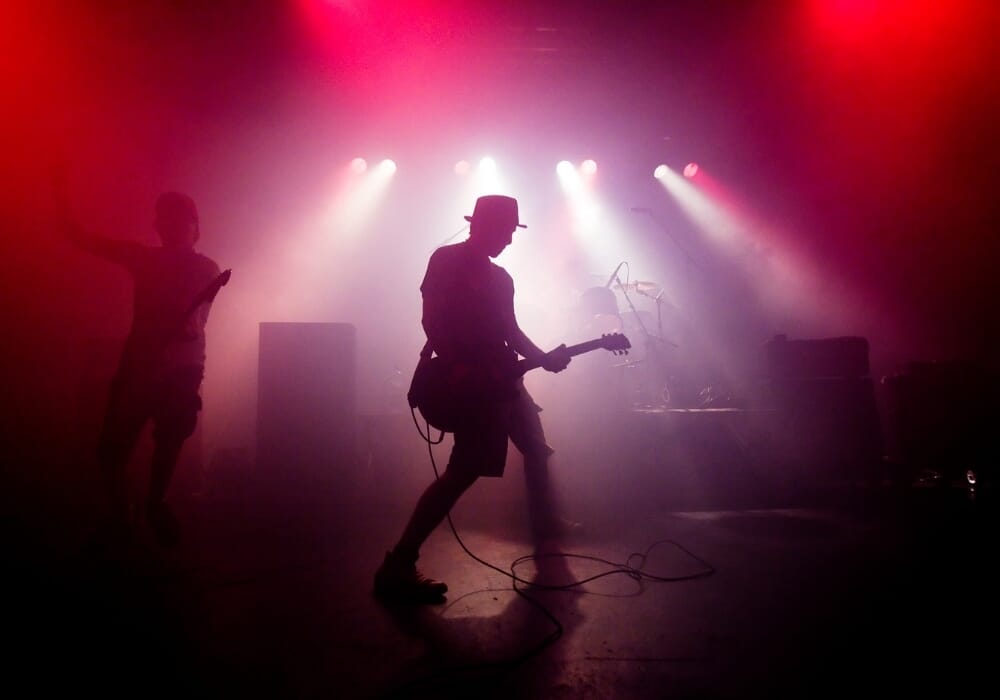 Ever since the Rolling Stones hosted their near-mythical free concert of July 1969 in this sprawling 142-hectare kingdom, Hyde Park has been a must-play destination for the galacticos whose pulling power demands nothing less. The British Summer Time 2023 lineup might be the best yet, welcoming vintage showmen Bruce Springsteen and Billy Joel, party-starting pop queens Pink and Lana Del Ray, hard rock rebels Guns N' Roses, boy-band royalty Take That and South Korean k-pop phenomenon Blackpink.
Hyde Park is a big space and nobody wants to feel like their heroes are at the far end of the field. So why not ask Gala about the music festival hospitality we have up our sleeves? As always, we'll create the experience around your personal checklist, but it could include anything from the unbeatable views of the ALL VIP Terrace to the secret haven of the American Express VIP Summer Garden. Just let us know how you want your park life to look.
24 & 25 June: Pink
30 June: Guns N' Roses
1 July: Take That
2 July: Blackpink
6 & 8 July: Bruce Springsteen
7 July: Billy Joel
9 July: Lana Del Ray
Hampton Court Festival (June 6-17)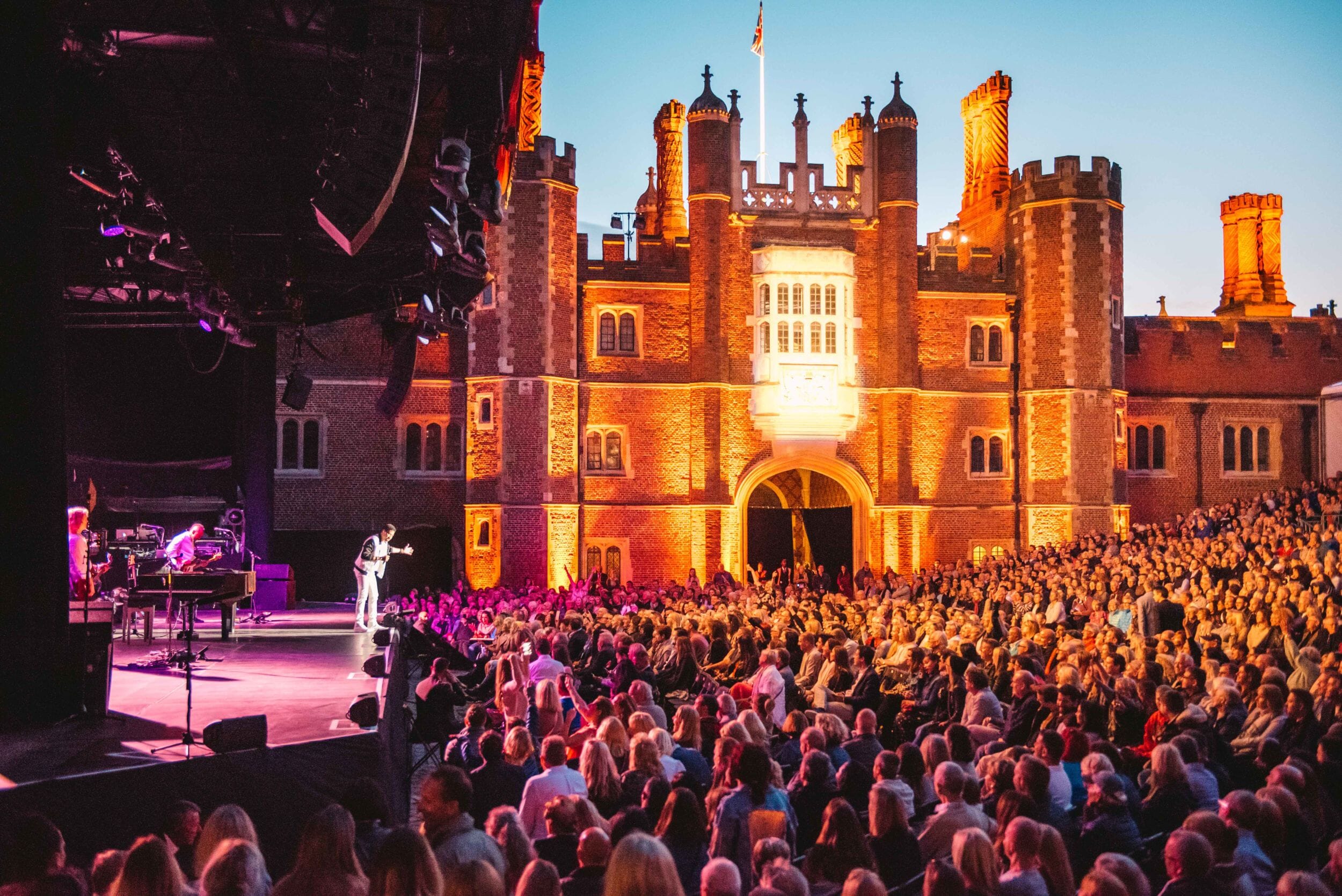 The historic setting of Henry VIII's former palace makes an unlikely yet inspired backdrop for a raucous fortnight of pop and rock, headlined by luminaries like Gladys Knight, Soft Cell, Grace Jones, Kool & The Gang, Kaiser Chiefs, Tom Jones, Björn Again and Rick Astley. Speak to the Gala team about our exclusive VIP packages that include premium reserved seating, Champagne reception, passes to the Palace's stunning state apartments and more.
Greenwich Summer Sounds (July 4-8)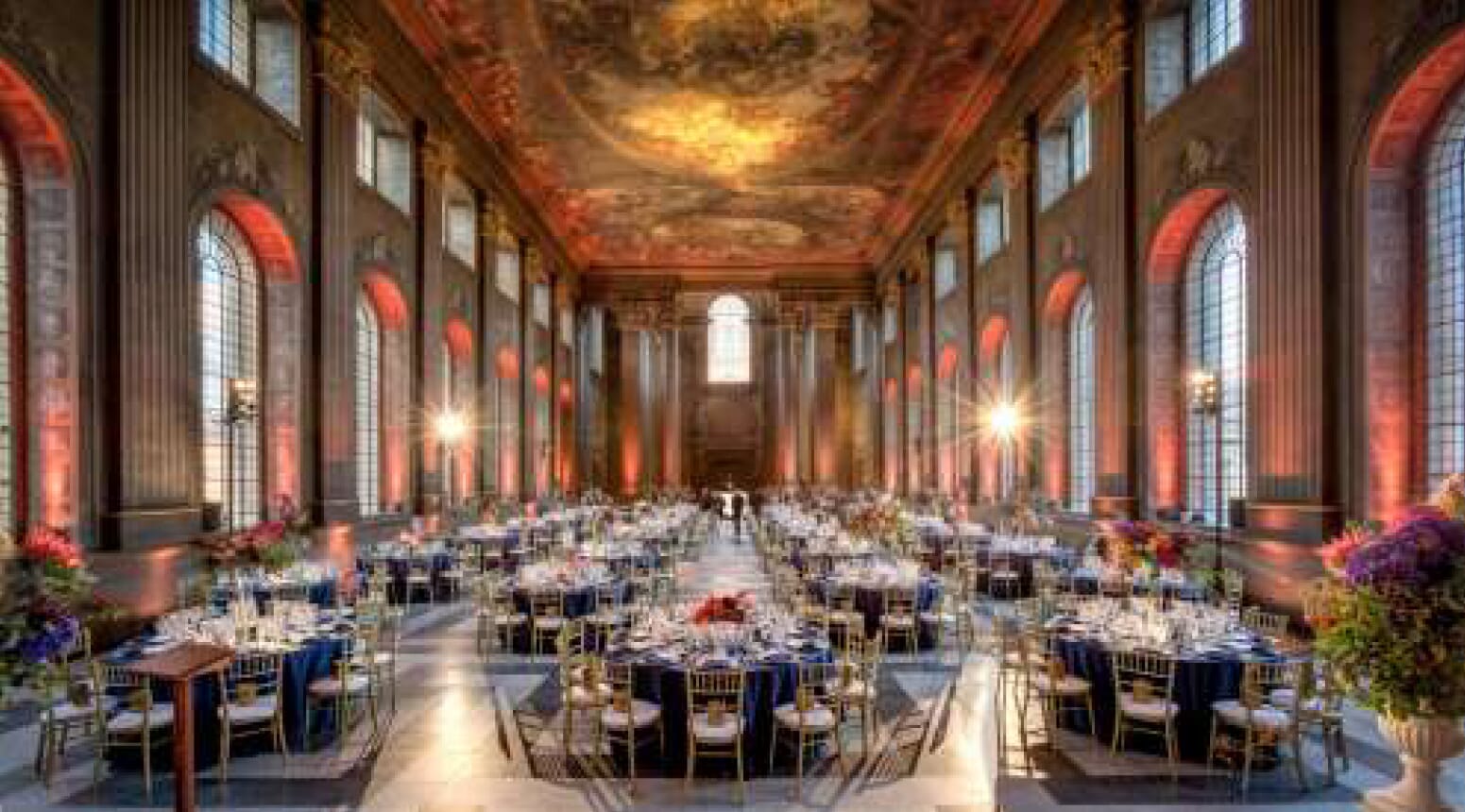 You'll pinch yourself as the sun sets behind the magnificent Royal Naval College and living legends Tom Jones, Chic and the Kaiser Chiefs take the stage. But Gala's hospitality packages can make your day even more special, fast-tracking you into the festival, welcoming you with Champagne and even inviting you to dine in the magnificent 18th century Painted Hall.
And don't forget these other upcoming music events for 2023…

Glastonbury Festival (21-25 June)
Founded in 1970, the psychedelic granddad of UK music festivals returns on June 21st. Strap in for a genre-crossing lineup that includes Arctic Monkeys, Elton John and Lizzo – and don't forget to soak up the inimitable atmosphere of Worthy Farm's Stone Circle and Healing Fields, where real life has never felt so far away.
Reading & Leeds (25-27 August)
The original headbangers festival has evolved into a more eclectic affair, and while you'll still find hard 'n' hairy acts like You Me At Six flying the flag in 2023, there's a thousand other musical rabbit holes to fall down over the Bank Holiday weekend, from upcoming rappers (Central Cee) to indie giants (The Killers).
Parklife (10/11 June)
Turn the car towards Manchester's Heaton Park next month for the UK's biggest metropolitan festival. With Parklife leaning towards dance and electronica, this year's two-day event is headlined by The Prodigy, Little Simz and Rudimental.
Isle of Wight Festival (15-18 June)
Another British festival soaked in history, the Isle Of Wight event has been immortalised a thousand times since 1968 thanks to appearances from Jimi Hendrix, The Who and more. This year's lineup isn't short of legends, either, including Pulp, George Ezra, The Chemical Brothers and Robbie Williams.
The Gala team is ready to create your perfect hospitality music package. Phone 0800 195 4250, email sales@galahospitality.co.uk or complete our enquiry form.