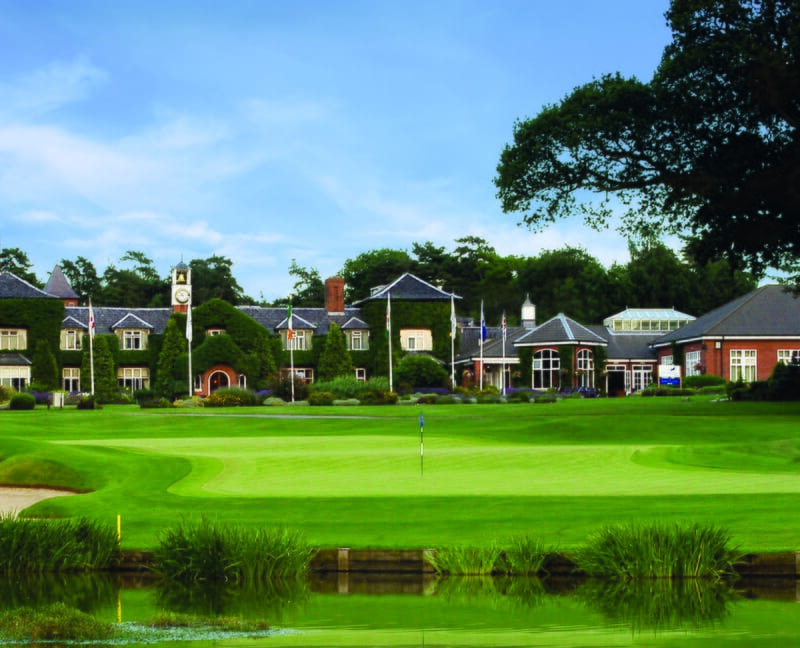 In conjunction with the Professional Cricketer's Trust (PCT) and Grit Sports Management, we are delighted to have released a mouth watering celebrity golf event to take place at The Belfry on Wednesday 15 July 2020.
Guests will have the opportunity to play the famous Ryder Cup course, The Brabazon and all teams will be accompanied by a professional/former professional sports person, with former England cricketers, Gladstone Small, Phil DeFreitas and Dean Headley already confirmed, with many more to follow.
It has been a difficult few months for everybody with Covid-19, but with restrictions starting to lift, this is the perfect opportunity to entertain your clients outside in the open air, playing one of the country's top golf courses. After completing your round, guests will enjoy an outside BBQ meal, hearing stories from some of the leading sports people who are playing, before trophies are presented. If the weather is not as good, guests will eat within a banqueting facility at The Belfry with social distancing measures completely in place.
The Brabazon at The Belfry: The majestic fairways and carpet-smooth greens of The Brabazon form a world-famous stage on which some of golf's most exhilarating dramas have played out. Its meticulous design involves tight fairways, perilous bunkers, lakes and fast undulating greens that have challenged some of golf's greatest players. The course has staged the Ryder Cup on four occasions along with many European Tour events. As you'd expect, it's a challenging golf course, but a must-play for anyone who's serious about the sport. Walk in the footsteps of golfing legends – Seve Ballesteros's historic drive onto the 10th green, Sam Torrance's famous putt that won the 1985 Ryder Cup match for the European Team or Christie O'Connor Jr's belligerent 2 iron across the lake at the 18th. More recent changes have seen the 6th hole become one of the most demanding, rated highly by modern-day great Lee Westwood. With a £26 million development of the whole site in 2013, the facilities at the Belfry are some of the best in the UK.
Players: All teams will be accompanied by a professional/ former professional sports person. The sports people will be classified into Gold and Silver players, according to the level of names attending. For example the four former England cricketers confirmed so far, who are Gladstone Small, Phil DeFreitas and Dean Headley, will all be Gold players.
Read more
Need some help?
We're online!
Need some help?