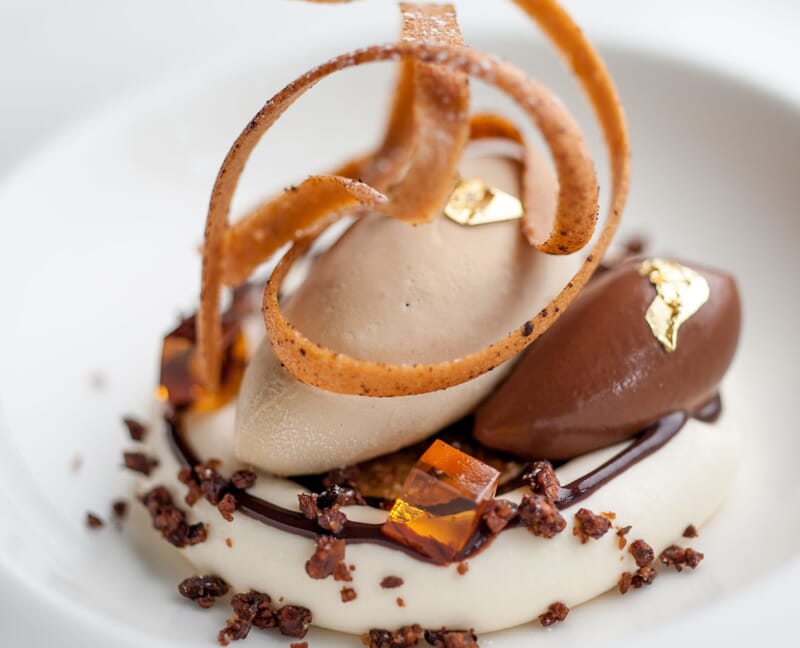 Enjoy a 5 star overnight break in London, including the luxury of Gordon Ramsay's Six Course Tasting Menu, for 2.
The two of you are welcome to a table at Gordon Ramsay's Pétrus in South West London for a delightful six-course tasting meal. Renowned throughout London and much further afield, Pétrus is one of Gordon Ramsay's most fashionable restaurants.
With unrivaled reviews and a fabulous location, you two are in for a real treat. Exuding the famous Gordon Ramsay sense of luxury combined with down-to-earth charm, Pétrus is decorated with subtle tones of Champagne, oyster and copper along with claret red which inspired the restaurant's name.
The enticing interior works to reflect the truly exquisite food, which is created with the highest-quality ingredients resulting in dishes that bring together delicious familiar flavours with a unique presentation which can be experienced with this six-course tasting menu. This is the perfect chance to sample Michelin starred cuisine at one of London's most stunning restaurants.
Combine this with an overnight stay at the delightful 5* Bentley Hotel a short distance away, where you will enjoy a warm welcome, luxury accommodation in a double or twin room, and the famous Bentley breakfast.
Read more
Need some help?
We're online!
Need some help?