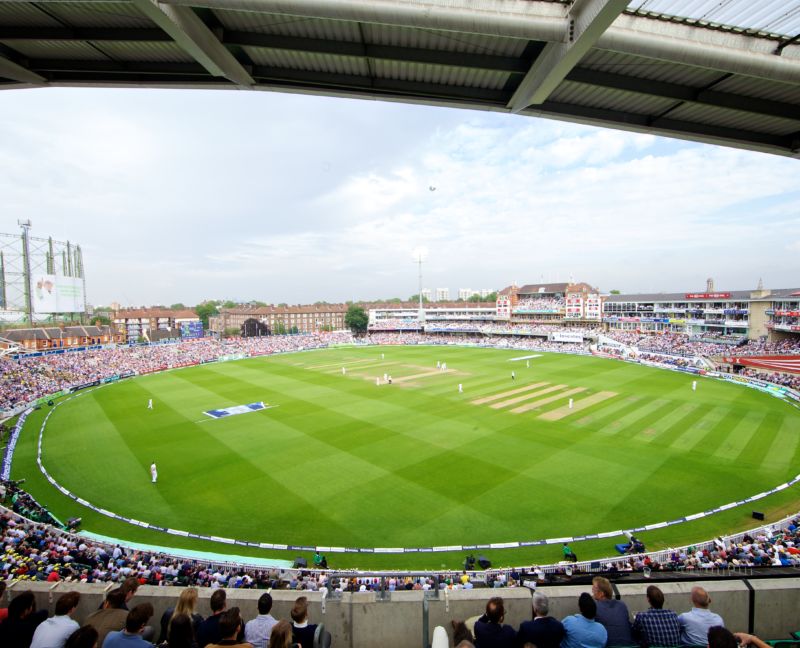 The Kia Oval is the place to be in 2019 for a truly memorable summer of cricket, with a packed schedule featuring the 1st ODI against Pakistan in May and the crucial final Test of the Ashes series!
We are pleased to offer fabulous Kia Oval Hospitality packages across a fantastic summer of cricket. Enjoy superb views from the Terrace or a private box facility, or the unsurpassed luxury of our premium Club package at the Pavilion End. Entertaining colleagues and clients at The Oval is a surefire way to impress, and help cement long term business relationships, with plenty of quality time to spend.
The Kia Oval in South London is home to Surrey County Cricket Club and seats a capacity crowd of 23,000. The Oval is over 150 years old and has witnessed some of cricket's most memorable matches, and is rightly regarded as one of the game's most hallowed grounds. Kia Oval Hospitality includes a range of options: The Club, Terrace and VIP Lounge packages all offer a champagne reception on arrival, superb lunch options, a complimentary bar all day, and afternoon tea. The viewing from all facilities is magnificent, with balcony or terrace seating directly outside your facilities.
Please note: We also offer a limited selection of private boxes at international fixtures. For further details please email sales@galahospitality.co.uk or call one of the team on 0800 195 4250.
Read more
Need some help?
We're online!
Need some help?