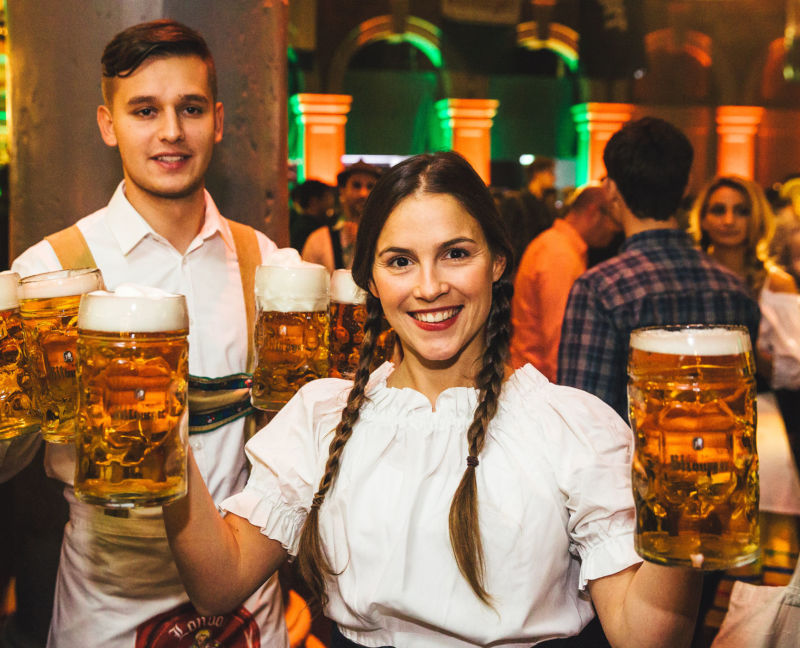 Set against the backdrop of the traditional Bavarian style beer festival, the London Bierfest is the perfect light-hearted and affordable event for networking, entertaining clients or rewarding you staff.
Since launching in 2003, the London Bierfest has become one of the capital's must-attend corporate events. Come join in the fun and enjoy our relaxed hospitality with over 2,000 fellow revellers, as we recreate the party atmosphere of the world's most famous beer festival in the heart of London.
For two days Old Billingsgate Market will be transformed into a traditional Oktoberfest, buzzing with live music, dancing and a variety of other entertainment. All this is complemented with unlimited steins of Bitburger beers and authentic food served to your table by our team of Heidis, Helgas and Helmuts.
Read more
Need some help?
We're online!
Need some help?