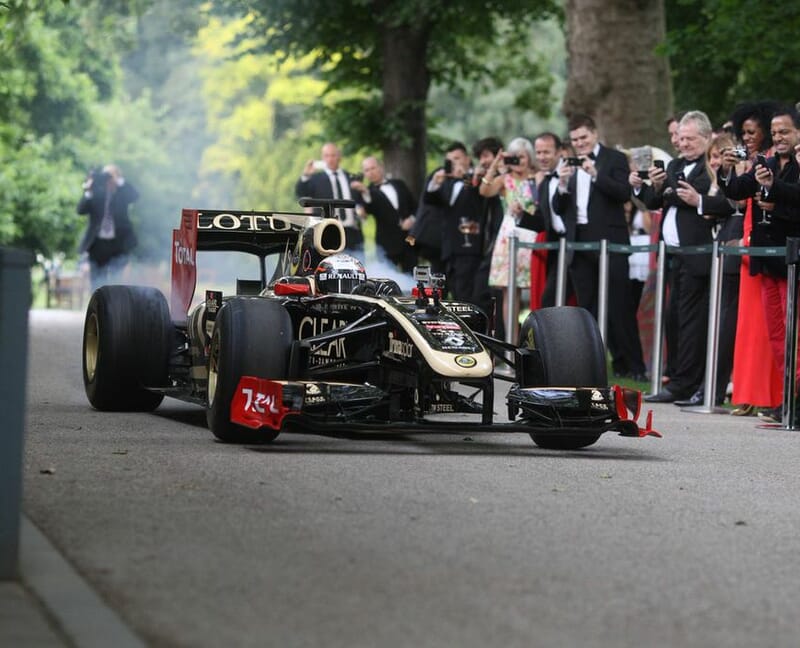 The Grand Prix Ball has become one of the staple events in London's social calendar during the summer season. Set for Wednesday 3rd July 2024 , this super glamorous, annual black tie affair kicks off the British Grand Prix with a bang!
You will share the red carpet and a glass of champagne with the stars from the glamorous world of Formula 1 and the who's who of the London. To begin proceedings the roars of some stunningly engineered cars will as our signature F1 demonstration lights up the tarmac. You will be wined and dined within the magnificent surroundings of the Hurlingham Club providing you with the opportunity to mix with our star-studded guest list over a delicious three course dinner. The evening will be topped off by a series of live performances by chart topping artists and DJ's, entertaining you until the early hours.
The Grand Prix Ball is the perfect event to get you revved up for the British Grand Prix weekend at Silverstone.
The Hurlingham Club: The stunning Hurlingham Club on the banks of the river Thames in central London, is one of the oldest members' clubs in the UK. Set in 42 acres of magnificent grounds, the club is a green oasis of tradition and internationally renowned. Recognised throughout the world as one of Britain's greatest venues, it retains its quintessentially English traditions and heritage, while providing modern facilities and services for its members. Crowning the East Wing of the Hurlingham is the glass domed Palm Court & Orangery which has provided an elegant location for the Ball in recent years.
To register your interest in our Grand Prix Ball Packages for 2024, please speak to member of the Gala Events team or click here
Need some help?
We're online!
Need some help?