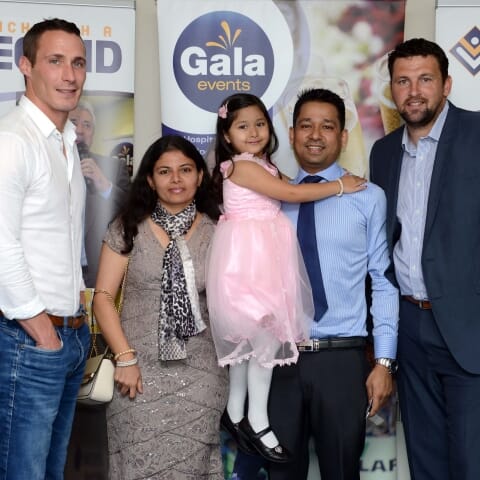 Event Showcase
England v India One Day International
View 15 photos
Steve Harmison and Simon Jones
The fourth One Day International between England and India took place at Edgbaston, and our guests were joined by former England pace duo Steve Harmison and Simon Jones. Our fearsome duo played key roles in the legendary Ashes victory over the Aussies in 2005, alongside fellow quickies Matthew Hoggard and Andrew Flintoff, and guests were treated to some great reminisces about a summer of cricket that will never be forgotten.
The action on the pitch proved somewhat more one-sided, with India once again proving why they are the world's best side in the 50 Over format. Put in to bat, England slumped to 23-3, with Cook, Hales and Ballance all departing cheaply, with two wickets for Kumar. The middle order rallied a little with decent knocks from Root Morgan and Moeen Ali, the latter scoring an impressive 67 from just 50 balls, to raise the spirits of a good sized crowd. However, the 206 total managed by England, bowled out with three balls to spare, always looked well within the reach of India's impressive one day batting line-up.
As it turned out, Rahane and Dhawan almost managed to knock off the requisite total themselves, with England's bowlers looking a less than potent attacking threat. The only wicket came when the match was all but over, Harry Gurney having Rahane caught by Cook, shortly after the India opener had knocked up a hugely impressive century. Dhawan was left on 97 not out, as India swept to victory in comprehensive fashion.
Thankfully, Harmison and Jones revived some happier times for our guests, with insights into the thrilling series of 2005, as well as some thoughts on the current state of the national side. Our thanks go as always to the wonderful staff at Edgbaston, and to our two guests for making the day such an enjoyable one.