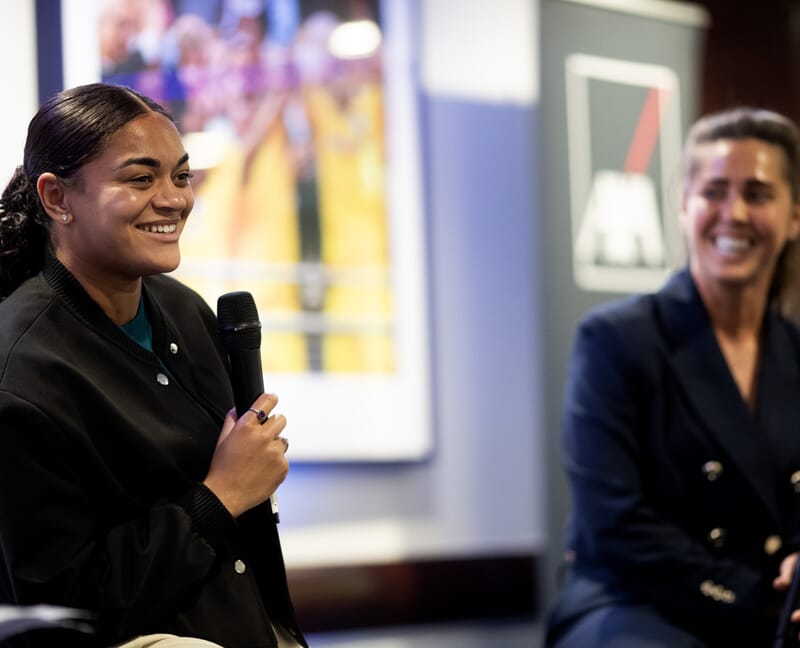 Event Showcase
/
Sporting Dinners & Lunches
Lionesses World Cup Preview Dinner
View 14 photos
Alessia Russo, Jess Carter & Fara Williams
In the superb surroundings of the stunning Harri­­­s Suite at Stamford Bridge we welcomed our Lionesses special guests Alessia Russo, Jess Carter and Fara Williams as well as our incredible Sky Sports host Pete Graves to our brilliant Lionesses World Cup Preview Dinner!
Manchester United and England striker Russo kicked off the proceedings. Speaking and answering questions on the famous Euro 2022 victory, its impact on the wider women's game and the upcoming World Cup. She of course also discussed her club career and future career hopes as one of the most prolific strikers the Women's Premier League has seen.
Guests then enjoyed a delicious 3-course dinner before the guests continued to engage the audience with Chelsea and England's Jess Carter next on the mic regaling those in attendance with tales of her career story and her excitement and hopes for the coming tournament and her future career ambitions with Chelsea and the national side.
The Lionesses most capped player Fara Williams was the final speaker, with the audience no less enthusiastic to her incredible stories! There was a real buzz in the room for this event and we were thrilled with the evening's entertainment!