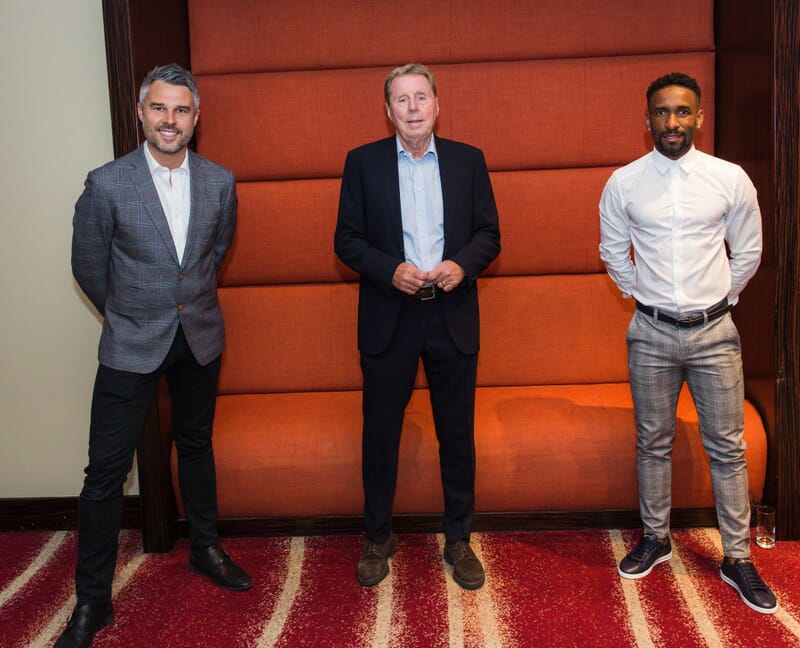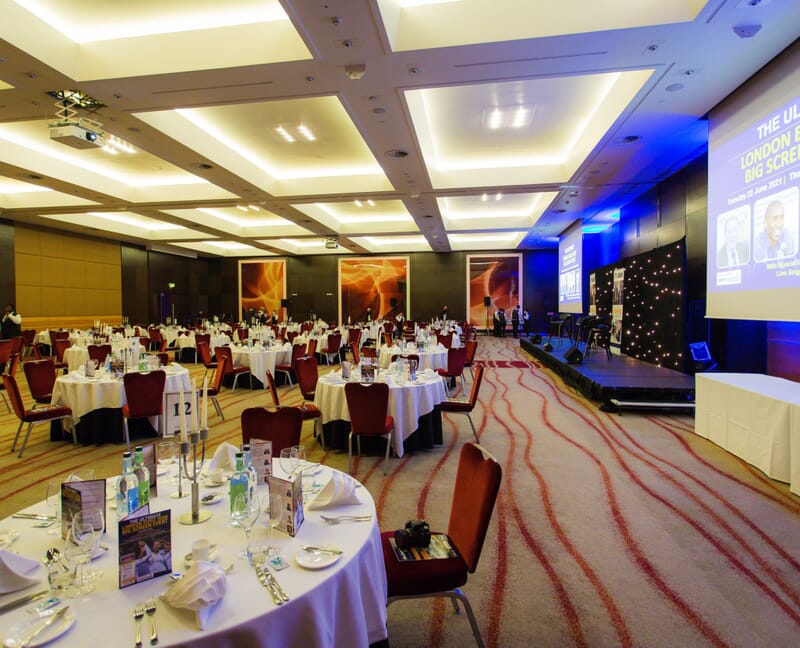 Event Showcase
/
Sporting Dinners & Lunches
London Euro Big Screen Event
View 14 photos
Harry Redknapp & Jermain Defoe
Our London Euros screening featured England's final group game with the Three Lions needing victory against the Czech Republic to claim top spot in the group. We were joined for the day by managerial legend Harry Redknapp who has been at the helm of the likes of Spurs, West Ham, Portsmouth and Bournemouth, and a player he has signed on a number of occasions whilst in charge, current Rangers and former England striker, Jermain Defoe.
The Ballroom at the Park Plaza Riverbank in London was a great venue for a screening, with clear views to the two giant screens from every vantage point in the room. Guests enjoyed a three course dinner, complimentary bar and some great stories from our guests with host Pete Graves from Sky Sports.
The match went the right way for the fans in the room, an early Raheem Sterling header giving England a well-earned 1-0 victory and ensuring top spot in the group. An excellent evening's entertainment all round!