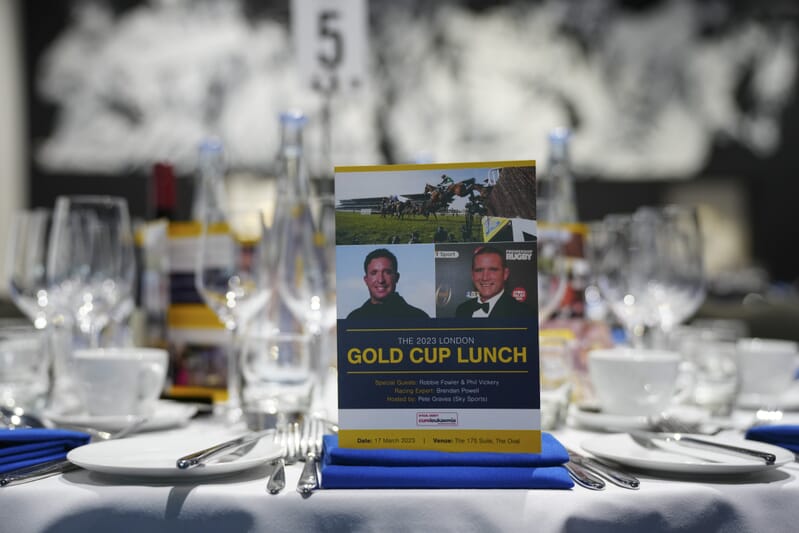 Event Showcase
/
Sporting Dinners & Lunches
London Gold Cup Lunch 2023
View 37 photos
Robbie Fowler & Phil Vickery
The London Gold Cup Lunch 2023 was held in the 175 suite in the brand new Galadari stand at the Kia Oval on the 17th of March.
In the superb surroundings guests were treated to some incredible horse-racing hospitality, with top quality food and drink and some great entertainment from our very special guests, Robbie Fowler and Phil Vickery.
Robbie regaled the guests about his time at Liverpool and his love for the club. He also talked about his time with the England national team as well as his post football adventures. Phil talked about his part in the phenomenal rugby world cup victory in 2003 as well as other big games and memorable moments from his trophy-laden career.
Our racing expert Brendan Powell gave us his tips and some outside bets for the racing. Over the course of the 7 races there were many winners in the room, the excitement was palpable at several points, with lots of close finishes and late charges. Brendan ended with several each way winners from his picks.
Our London Gold Cup Lunch 2023 had a great turnout and we hope a fantastic time was had by all!