10 years of Lord's Long Room Sport Lunches
Celebrating the sporting lunch to end them all: 10 years of the Lord's Long Room Lunch, with stories, memories, celebrity guests and the countdown to our next London cricket lunch on June 21st.
There are sport lunches. And then there is the Lord's Long Room Lunch: an event so legendary and well-loved that the Gala team can't keep up with demand. This summer, as the Long Room Lunch reaches its tenth anniversary – and returns on June 21st with an A-list lineup of celebrity speakers – we take a look back at the event that leaves cricket fans pinching themselves.
The ultimate setting for a London cricket lunch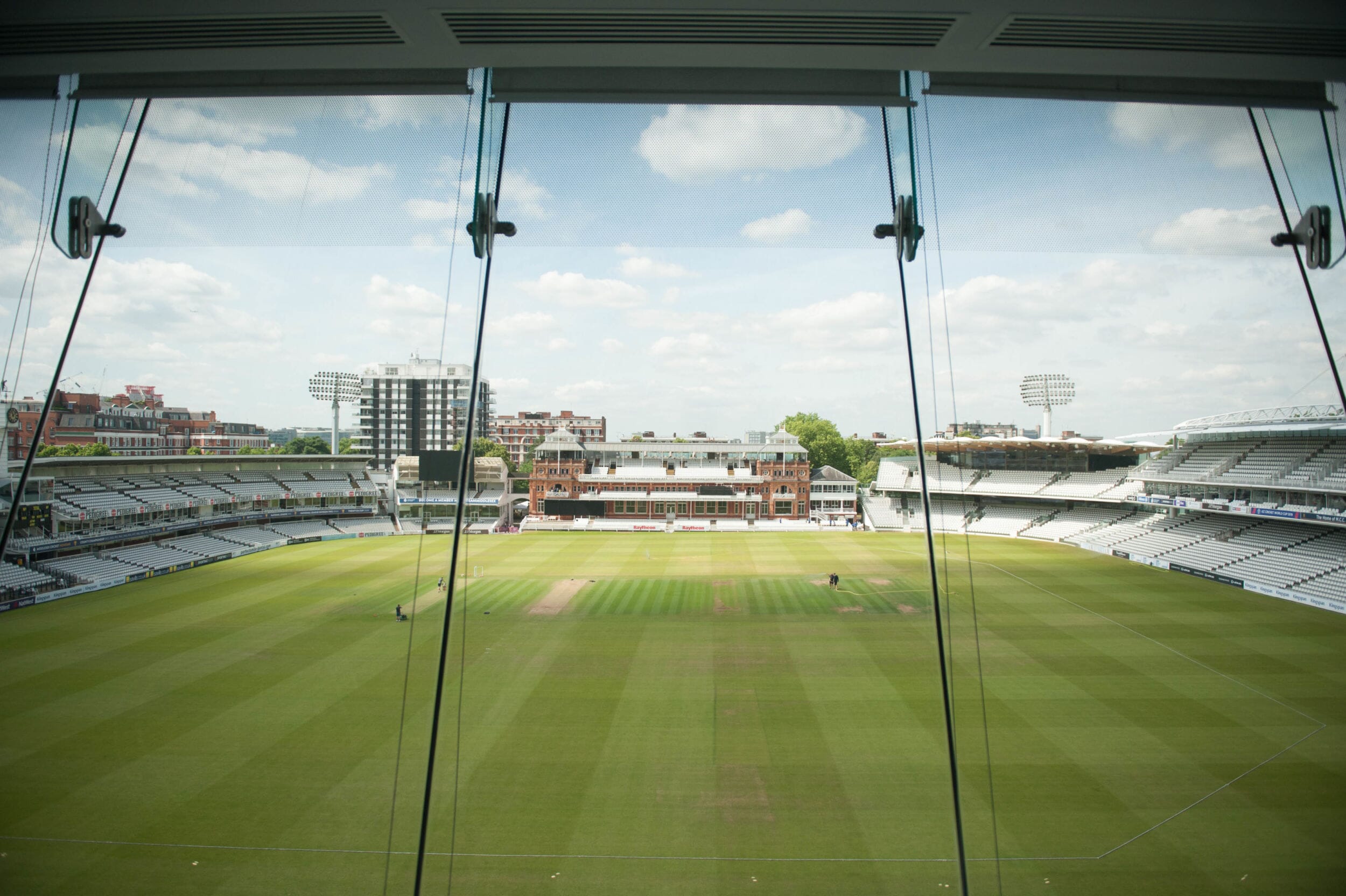 You couldn't dream up a better backdrop for a sporting lunch. To describe Lord's as 'iconic' is the faintest of praise: this hallowed ground in St. John's Wood has been a cathedral of cricket since 1814, hosting such all-time classic clashes as England's 1974 demolition of India and Graham Gooch's sensational 333 innings that set the ground record in 1990.
Fronting the famous pavilion, the Lord's Long Room bears witness to that rich history. Step inside and you'll feel the spirit of cricket in the air, while the game's immortals such as WG Grace and Sir Jack Hobbs look down imperiously from oil paintings dating back to the 18th century. 
Suffice to say, it's a spellbinding space for our famous annual sporting lunch, inviting you to settle back in your seat at a table topped with crisp white linen, charge your glass, enjoy the finest gourmet food in London and await the arrival of the cricketing celebrities you've idolised since childhood.    
An unmatched lineup of A-list sporting lunch celebrities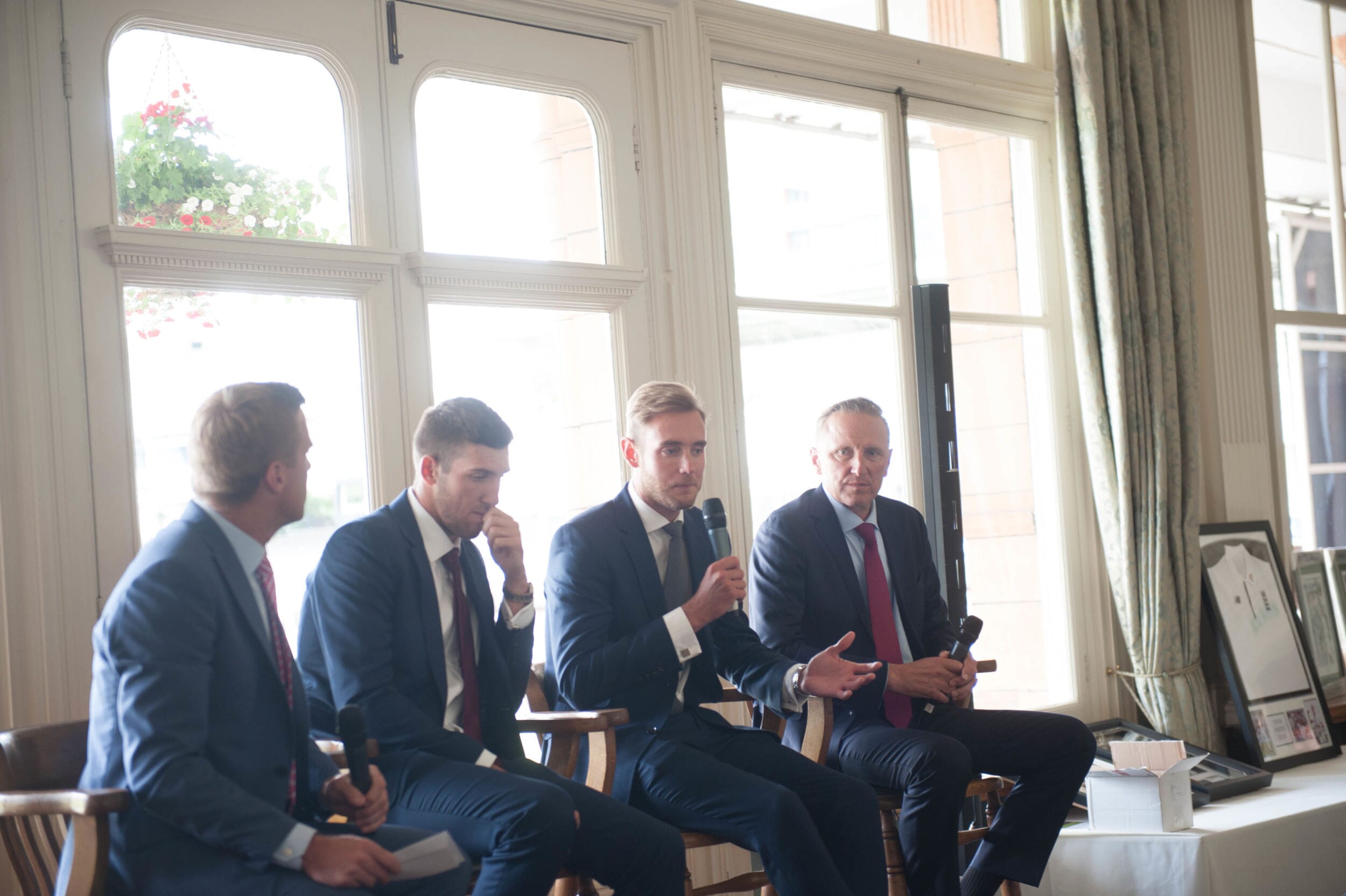 The food, wine and atmosphere alone makes our Long Room Lunch an unmissable date in the calendar. But the real magic happens when our guest speakers arrive and the murmur of conversation becomes a feverish buzz of anticipation. The Long Room Lunch doesn't just welcome the biggest names in cricket, from Michael Vaughan to Graham Gooch. We also create a unique atmosphere where our star guests relax and join the festivities.  
"The most sociable character has to be Graeme Smith," remembers Gala Events director Alan George. "The former South African captain joined guests for a few post-event drinks in the Lord's Tavern pub and was one of the last people to leave. A real character with some fantastic stories from being one of test cricket's best ever captains."
As for the debonair David Gower, he more than lived up to the billing. "It was brilliant to have the legendary England batsman with us in the Long Room," remembers Alan. "And whilst most speakers will take a glass of water or a beer on stage, the memory of Gower there with his posh glass of red wine showed the elegance of the man, whether it is the middle of the crease, his commentary or his choice of drink!"
Sometimes, the best Long Room Lunch moments involve a meeting of two legends. "Stuart Broad was one of our special guests at our 2018 event," continues Alan, "and he was on the panel with one of his heroes, the South African legend Allan Donald. It was fantastic to see Stuart asking questions to Allan during the Q&A and in the VIP reception, showing his absolute love for the game of cricket. Brilliant to see!"
The London cricket lunch that brings you closer to the stars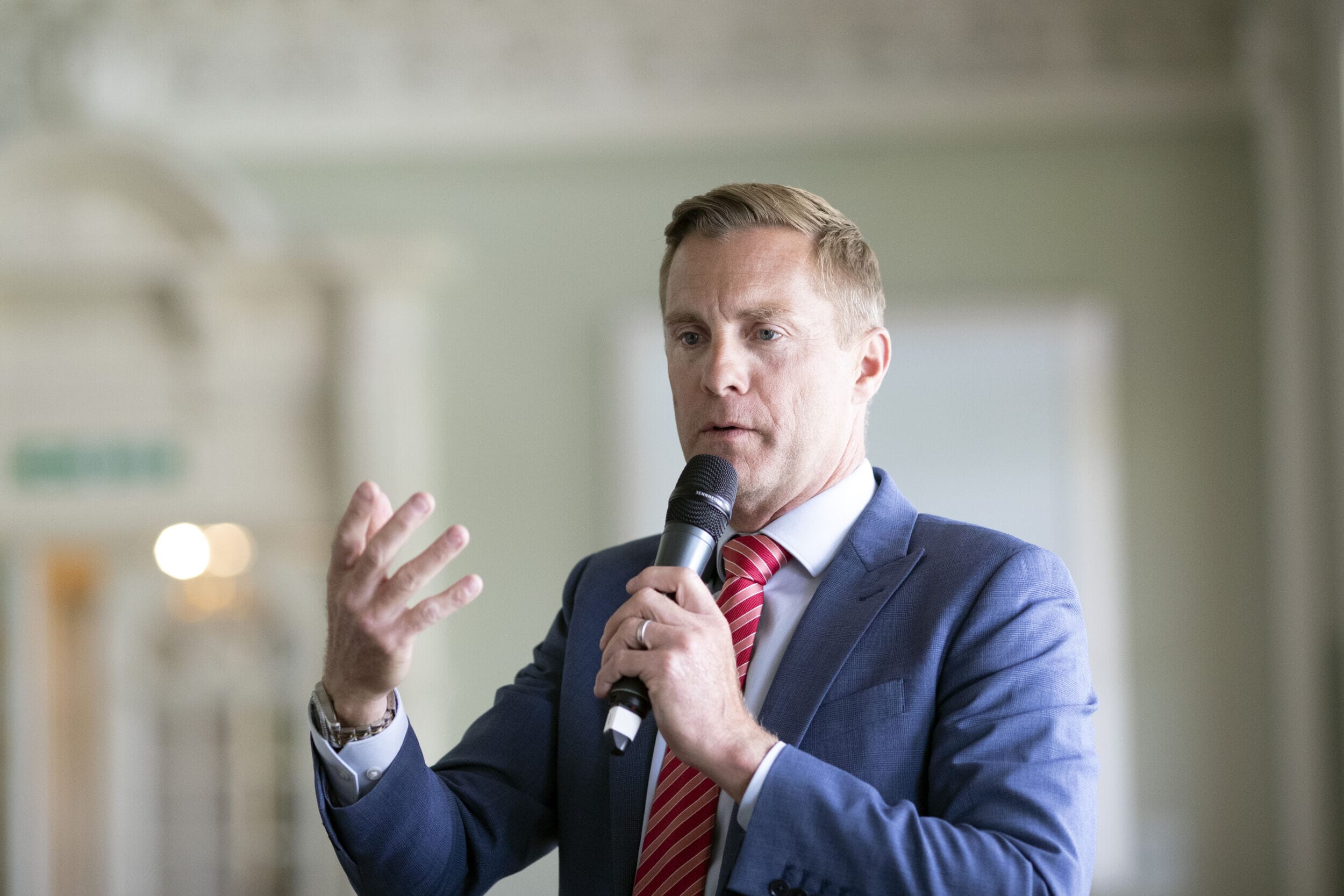 It's exciting enough to have star guests in your midst, but one of the biggest draws of Gala's annual sporting lunch at Lord's is the insight into their careers. Over the past decade, the vital role of warming up our celebrity speakers has fallen to former county cricket favourite turned Sky Sports broadcaster David Fulton, who always manages to put guests at ease and unlock their best stories.
"Steve Waugh was one of our Long Room guests in 2019 a few days ahead of the World Cup semi-final at Edgbaston," remembers David. "He'd flown in early the day before but wasn't returning my calls. Eventually my phone rang: 'Sorry Fults, I've been on the golf course at Queenwood with Adam Scott and Justin Rose – I'm all set for tomorrow, don't worry. What have you been up to mate?' 'I've been golfing, too, Steve. At a driving range in Chiswick'. It was at that point that I wished I'd worked harder when I was a pro and scored a few more runs – might have helped me move in different circles! At the lunch, Waugh gave us an incredible insight into his and the Aussies' mentality that made them such an unstoppable force in the '90s."
As for England's own crowning glories, those were recounted by a bona fide national hero at another Long Room Lunch. "Michael Vaughan was another great guest who took us behind the scenes of the Ashes battle," explains David. "The 2005 series was arguably the greatest ever and Vaughan brought it to life from his unique perspective as captain of England. The drama and magnitude of the series was palpable and he told some fabulously funny KP and Freddie stories. He was also impeccably professional, turning up early and greeting the sponsors personally."
The corporate sporting lunch where anything can happen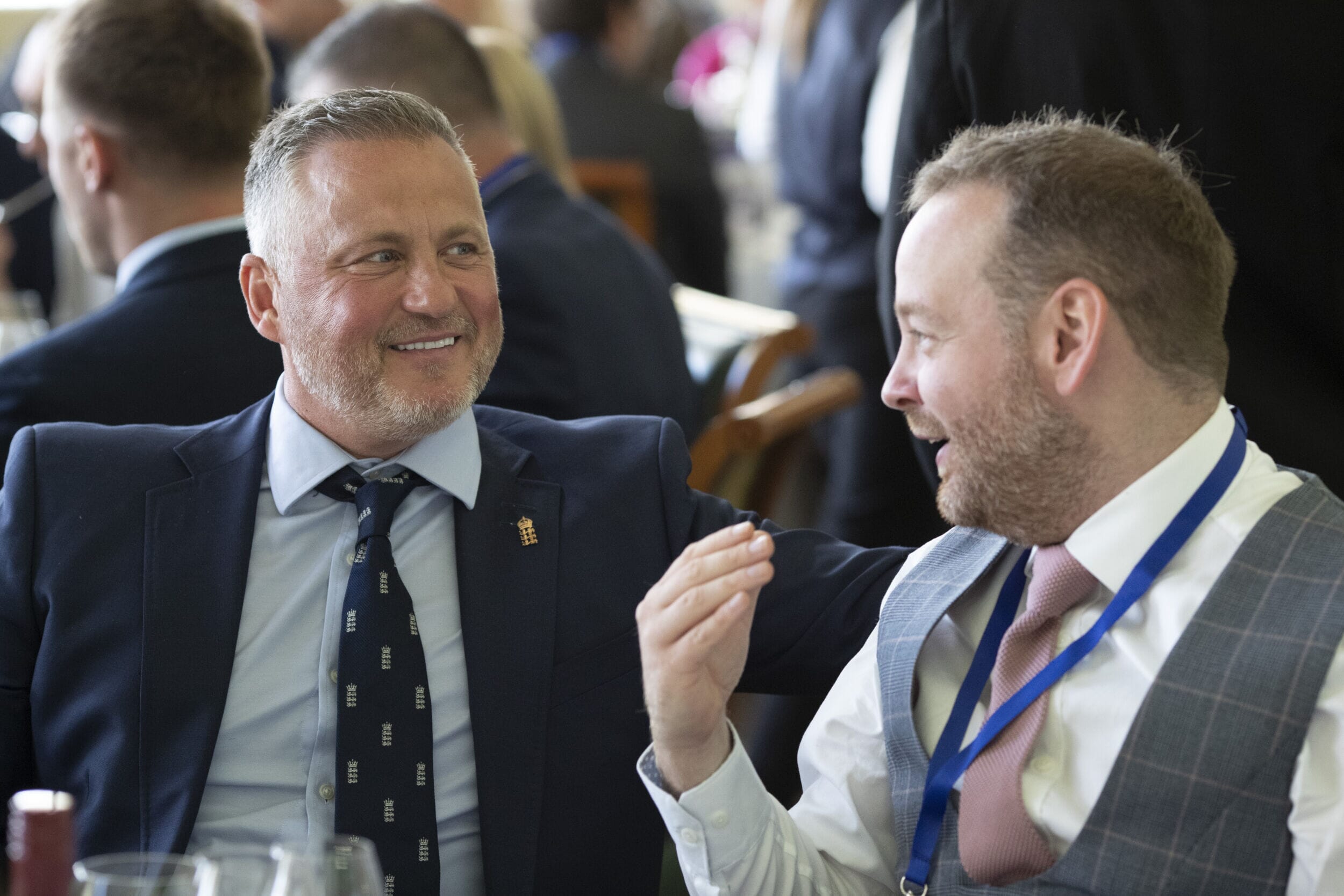 Far from the sterile encounters you might have at other sports hospitality events, Gala's Long Room Lunch sees our star guests let down their guard and show their true personalities in unexpected – and often hilarious – ways.
"I'll never forget our 2022 event and the 2019 World Cup Final re-enactment," remembers Alan. "England stars Jos Buttler and Jason Roy were special guests, and MC Dave Fulton co-ordinated a replay of the last ball drama from the final, with Roy replicating his throw from the boundary from the end of the Long Room, to Buttler standing in the middle who had to run out our other special guest, Darren Gough, before he ran back from the stage. Roy's throw was inch perfect (as it was in the final) and the moment caused great fun and laughter in the Long Room!"
Book now for the ultimate sporting lunch – as the Lord's Long Room Lunch returns on June 21st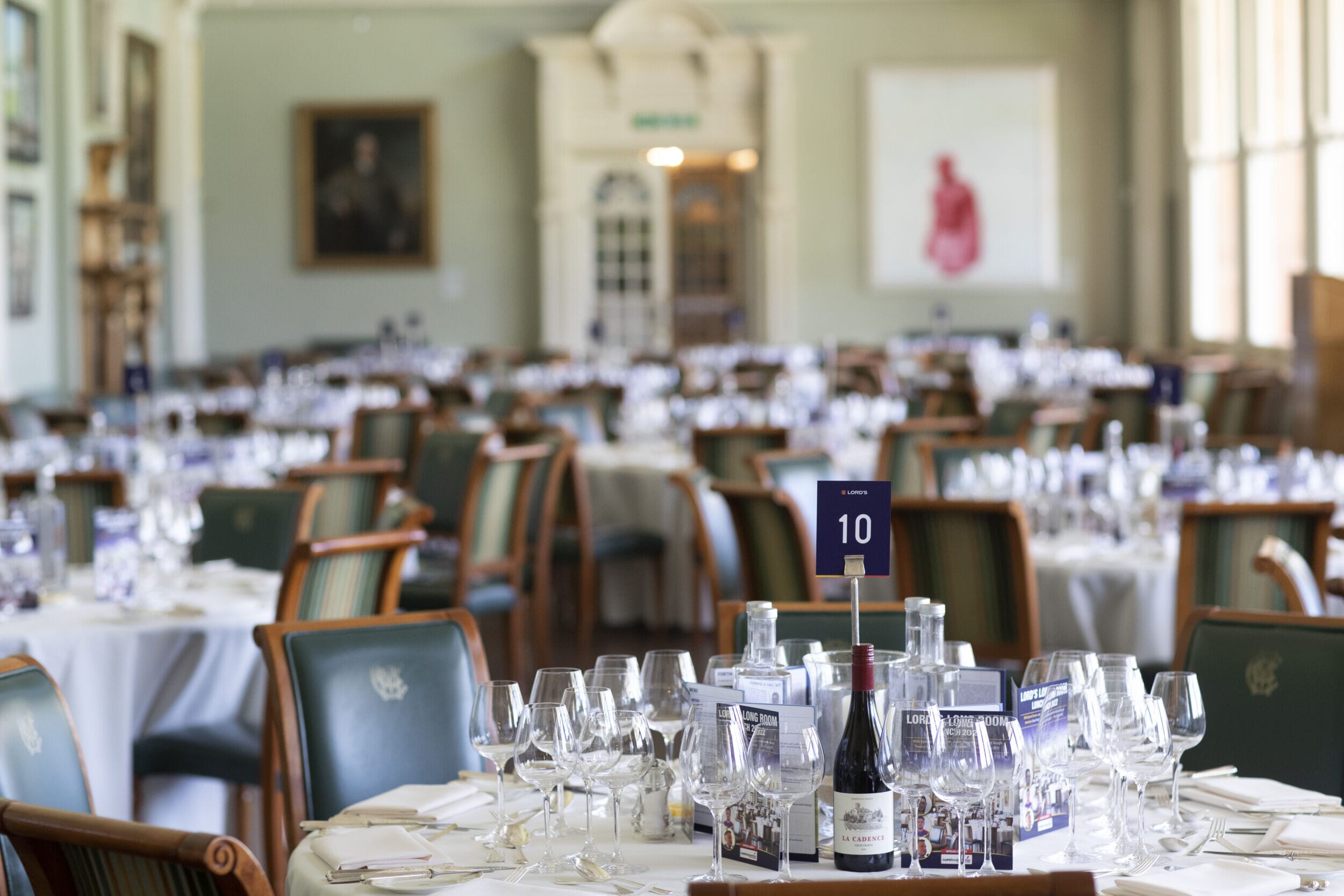 You've heard about the legendary Lord's Long Room Lunch – now book to become part of the cricketing calendar's can't-miss event.
For this year's sporting lunch on June 21st, we're delighted to welcome England's short format superstar and World Cup-winning captain Eoin Morgan, ex-England spinner and national treasure Phil Tufnell and Australia's massively influential former captain and batsman supreme, Mark Taylor.