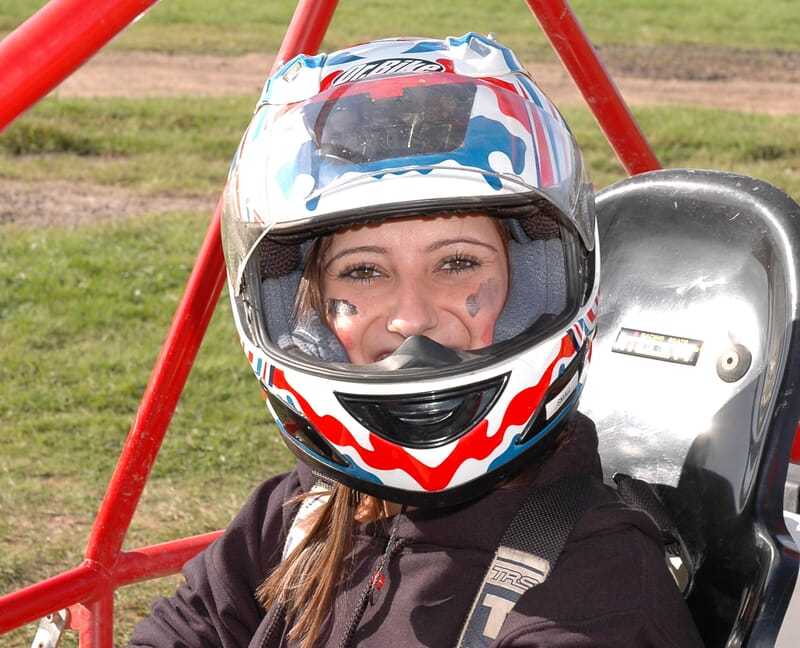 We are pleased to be able to offer companies the opportunity to entertain clients, reward hard working employees or offer as a team building motivational exercise, with a whole range of Adrenaline activities.
A wide variety of activities can be fitted to make your ideal itinerary.
The list below gives a range of standard activities that all fall into the same price range. There are also several additional activities that have an additional cost – details of these are available on request.
4×4 Off Road Driving
Each guest will be given expert tuition on how to drive and control a Camel Trophy Landrover. A challenging course is used that incorporates inclines, descents, water splashes and lots of mud.
Grass Karts
Guests will take it in turn to drive these powerful racing machines around a large dirt track.  Once each team member has had a few practice laps they will take it in turns to race against the clock.
Powerturn Driving
This bizarre vehicle is powered by two 195 cc engines, each controlled by a lever at each side of the driver. A pair of wheels sits at the front and back of the vehicle for stability. The vehicle is capable of incredible turns, dramatic wheelies and impressive acceleration.
Quad Bikes
Drive these 250 cc four wheeled motorbikes around a challenging obstacle course incorporating limbo bars and tight corners. The competitors are scored depending on their driving ability and skill.
Reverse Steer Snooker
This converted Jeep provides one of the funniest activities you'll ever experience. The objective is to drive the car through a series of snooker ball coloured gates accumulating the highest break possible along the way. The problem is when the car is steered left it will go right and throw a couple of blindfolds in – the result is hilarious!
Air Pistol Shooting
Ten shot Smith & Wesson revolvers are used to test the marksmanship of the team. These state of the art pistols are powered by Carbon Dioxide gas and allow pinpoint accuracy using single shots against paper targets or rapid fire in a speed based competition.
Archery
An experienced archery instructor will take the guests through a series of practice sessions and scored competition rounds using Recurve Longbows.
Clay Pigeon Shooting
A CPSA qualified instructor will take the team through the basics of shooting Clay Pigeons. Each individual will use a 12-gauge shotgun to shoot at a variety of clay. (Note: times for clay shooting are restricted – please check with the office for exact details.)
Empire Crate Building Team Building Exercise
The team is equipped with 50 milk crates with which they must form the tallest tower possible. The tower must hold the weight of one team member at its summit (they are connected to a safety line for when the tower eventually falls over).
Poles Apart Team Building Exercise
Each team member must sign his or her name on a pad of paper. Unfortunately the paper is in the centre of a minefield. A structure must therefore be made from wooden poles and ropes to allow each person to reach the paper.
UXB Team Building Exercise
A large unexploded bomb must be defused before the timer reaches zero. The bomb must be recovered from its resting-place and defused. Nerves of steel are required for this task.
Read more
Need some help?
We're online!
Need some help?