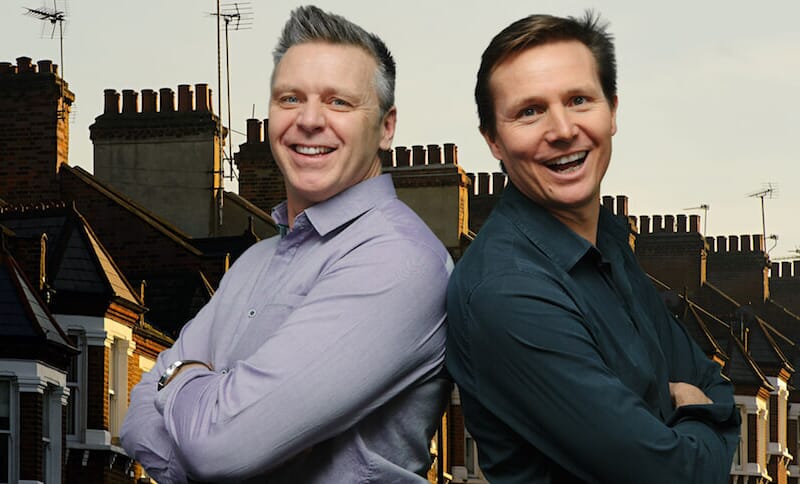 Picture yourself and your valued clients at the heart of British athletics, wining and dining in the company of our greatest homegrown Olympians. At Gala, we can make this fantasy scenario a reality, with intimate Olympic hospitality that will leave your guests inspired, energised and ready to do business.   
Olympic hospitality in the heart of London with Team GB's golden gods
Arriving at the Olympic Stadium will take your breath away – but at Gala, our Olympic hospitality goes further, inviting you behind the scenes at this temple of sport, to drink in the history as your guide brings to life some of Team GB's finest hours. Then there's a big surprise in store as your party moves to a private lounge and awaits the arrival of Roger Black and Steve Backley.
The pair are not only amongst Britain's most successful Olympians, with 400-metre specialist Black taking multiple medals at the Olympics, World Championships and European Championships, and javelin legend Backley still holding the British record for his 1992 throw of 300.1 feet. These old friends are also renowned as the sport's most charismatic personalities and with Gala, you'll enjoy a private audience over a gourmet lunch as they bounce off each other, spinning stories from their careers and offering motivational advice on beating adversity that will send you home buzzing.
Of course, if you have another Olympic hero in mind – from Sally Gunnell to Denise Lewis – just let the team know and we'll create your perfect package.
Need some help?
We're online!
Need some help?