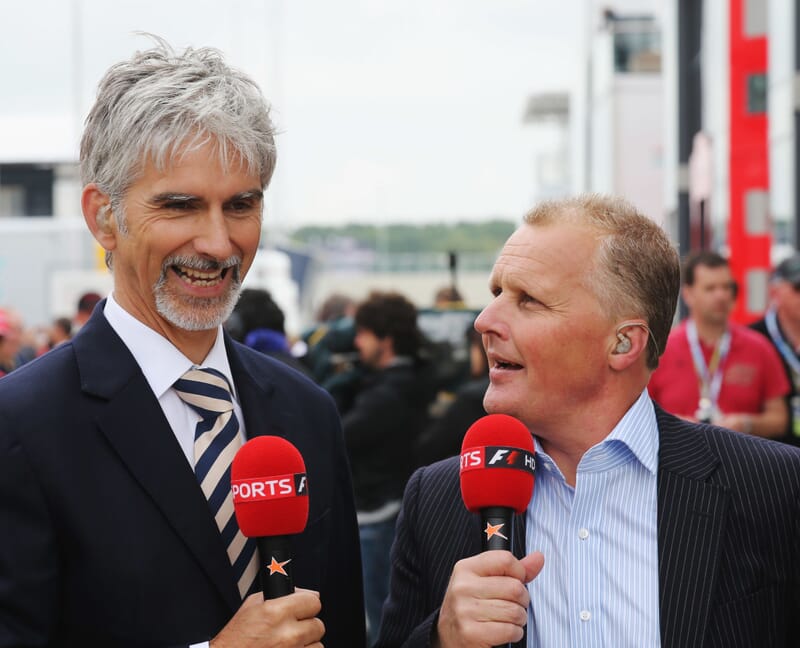 This experience is a must for any petrol-head clients/employees, where you get the opportunity to race three high-end cars around one of the UK's top Motor-Racing circuits, such as Silverstone, Brands Hatch, Thruxton, Donnington Park and Rockingham.
You will have the chance to drive each of the Ferrari V8 F430, Aston Martin V8 Vantage and the BMW M2! You will also have a tour of your chosen racetrack, where you will get to go behind the scenes and see the changing rooms, media centres and winner's podium.
There will be some fantastic photo opportunities along the way. Your day will be concluded with a post racing meal, with a visit and Q & A session, from a Motor-Racing star or media personality.
Motor-Racing Stars or Media Personalities to join your party: David Coulthard, Johnny Herbert, Damon Hill, Martin Brundle, Mark Blundell, Nic Hamilton, Ted Kravitz, Tiff Needell, Quentin Wilson & James Allen.
With our wide network of contacts, we have access to many more motor-racing stars as well, so please contact us for further ideas or let us know if you have a request for a particular person.
Need some help?
We're online!
Need some help?