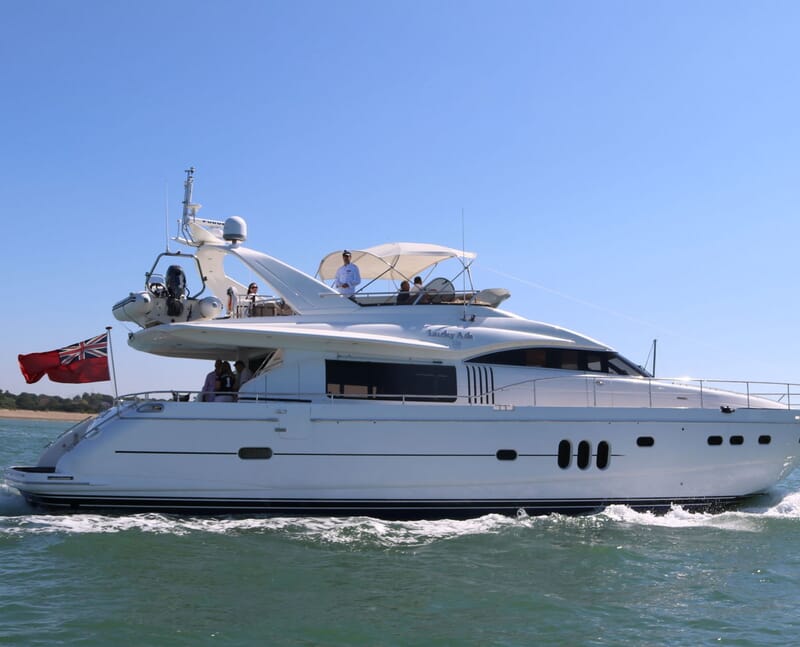 Our bespoke sailing and cruising days in The Solent allow guests to enjoy corporate sailing hospitality at it's finest, or take part in a mini Americas Cup!
Sailing events are a wonderful eco friendly 'green'event that gives you the opportunity to harness the power of wind and ensure 100% valued face to face business time on the most outstanding sailing yachts. The opportunity to be remembered and share the same memories giving a return on your business investment as well as getting to share the highest level of hospitality with guests and colleagues .
Whether a complete novice or a seasoned sailor, your sailing day will be completely tailored for you ensuring the sailing day is the talking point for everyone.
All of our Corporate Sailing Experiences are designed bespoke to the individual requirements of our clients. With a large range of vessels at our disposal, we can create a stunning experience for groups ranging from 4 to 120 guests. To view some sample packages, please click the 'What's Included' tab above.
Benefits of Sailing Packages for your business;
Business relationships and understanding of your colleagues is fundamental to business success
Participants will be better motivated and open to change
Participants will be more receptive to feedback, other options and points of view
Better self belief to work together with trust and collaboration
Teams will be faster thinking – fitter, faster ……better!
Strengths, motivations and weakness's are all identified
Deals with on the spot problem solving
Sailing is a powerful catalyst for accelerated learning and positive change
The best and natural 'green'form of team building
Teams working in an environment that can change in a heartbeat
Recognise to reward!
High End WOW factor event – tailored for you!
Collaborate and engage your high performance team
Develop strengths and strengthen weakness's!
Tailored exactly for you!
WOW on the water!
Suitable for everyone – An event that everyone whatever fitness or age can take part in and enjoy!
Nearest Train Station: Southampton Parkway or Hamble. Great location and close to the M3, M27, A34, A3 road networks
Read more
Need some help?
We're online!
Need some help?