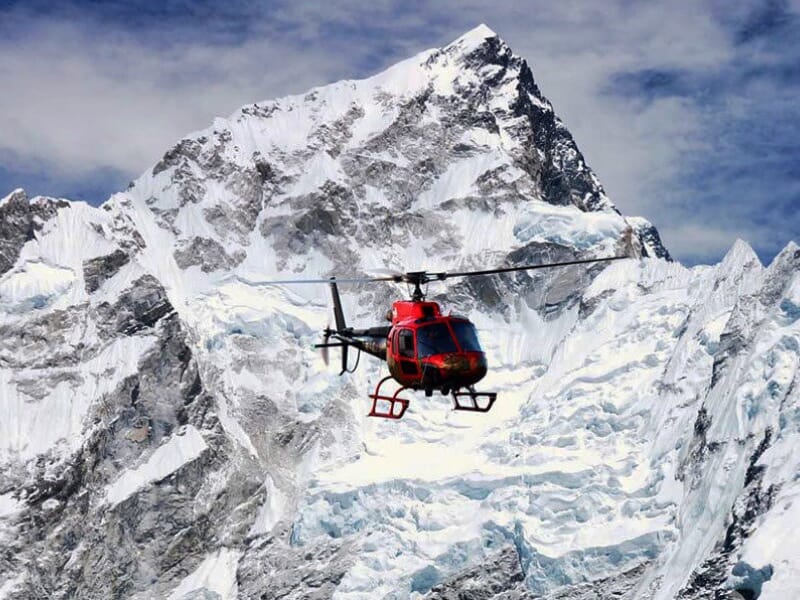 This is the trip of a lifetime, and only for those with a true sense of adventure.
From Kathmandu in Nepal you'll fly into the Himalayas, touching down at magical sites along the way. After refuelling at Lukla, you'll head up to a mountain lodge where you'll dine and sleep at 4500m, a view of Everest from your cabin window. Champagne will be served at breakfast the following morning and you'll watch the sun rise over the world's tallest peaks. Next you'll be flown by helicopter to Everest base camp, the starting point of legends.
This five day, four night trip includes accommodation in Kongde, Kathmandu and Chitwan, along with internal airfares and transportation.
Please note;
• Flights, transfers and additional meals are not included in this package
Need some help?
We're online!
Need some help?