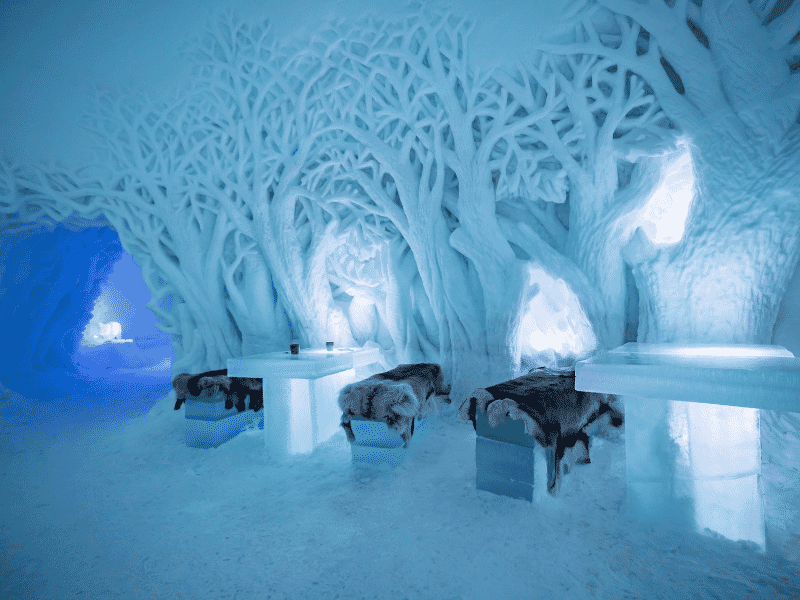 Spend the trip of a lifetime in the beautifully unique setting of the Ice Hotel in Norway's Arctic Circle.
This exclusive hotel only has 7 rooms, so you'll feel every inch the VIP in it's beautifully carved ice rooms.
Surrounded by snow, ice, and cozy furs, you can venture out of your magical suite to watch the Northern Lights, go snow mobiling, dog sledding, snow shoeing and other amazing activities in this winter wonderland.
In addition to one night's stay in the ice hotel for two, the trip includes a night in Tromso at the Clarion Edge hotel, all transfers and a guided tour of the ice domes.
Please Note:
Disabled guests are welcome but personal helpers must be on hand to assist the guest.
Flights, airport transfers, additional meals and personal excursions are not included in this package.
Read more
Need some help?
We're online!
Need some help?