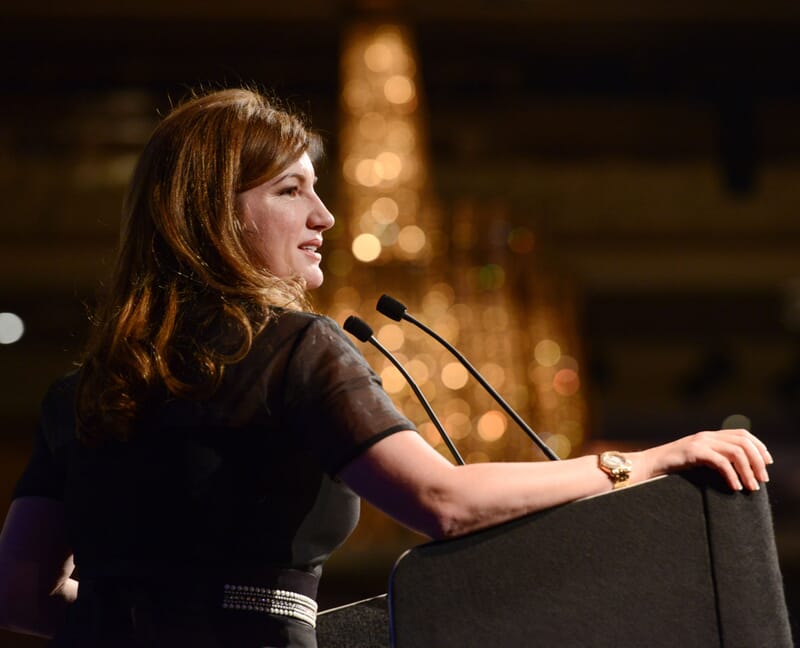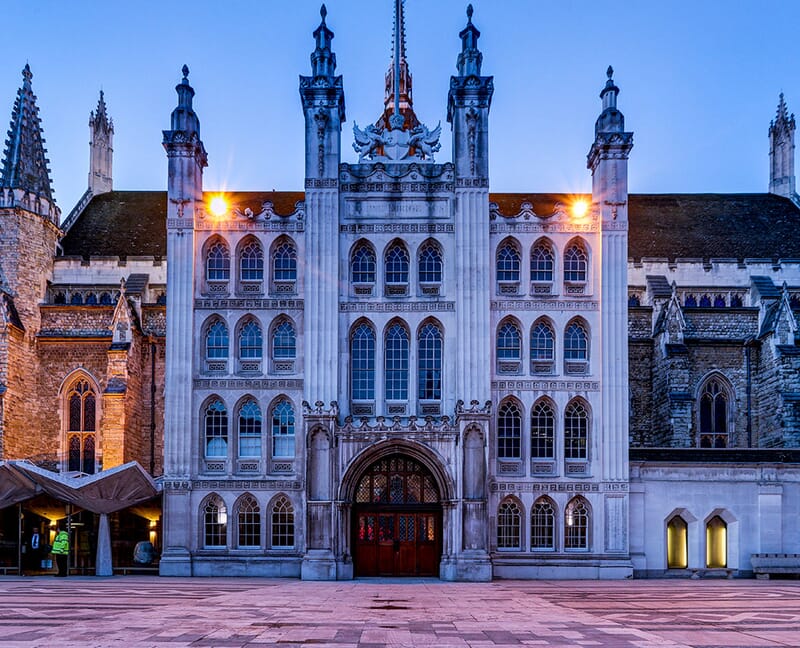 We have a fantastic opportunity for you to hear from one of the best business speakers, at either the world's leading financial and business centre, The Guildhall or the world-renowned London Stock Exchange.
The Guildhall is a grade I-listed landmark which takes guests on a journey of over 800 years with its awe-inspiring architecture and inspiring event rooms. Guests will have the option of a tour of the building, hearing about its different uses over the years and its importance to the business world.
The London Stock Exchange has a market capitalisation of around US$4.59 trillion.It was founded in 1571, making it one of the oldest exchanges in the world. Its current premises are situated in Paternoster Square close to St Paul's Cathedral in the City of London. With our vast network of business contacts, we can come up with the perfect speaker for your event, providing inspiration for your guests with their career stories, before answering any questions they may have.
This is an event which is sure to impress your biggest clients or alternatively use it as a motivational session for your key employees and we can look to create a workshop scenario for after the speech has been made, to improve key areas of your business with the help and ideas of a highly impressive business figure.
Potential Speakers: We are delighted to offer a wide variety of business speakers from all sorts of industries. These are as follows:
Baroness (Karren) Brady CBE (Vice Chair West Ham Utd, The Apprentice)
Baroness (Dido) Harding (Former CEO, TalkTalk Group)
Christian Horner (Team Principal, Red Bull Racing Formula 1)
Justin King (Former CEO, Sainsbury's)
Marc Randolph (Co-Founder, Netflix)
Martin McCourt (Former CEO, Dyson)
Steve Ridgway (Former CEO, Virgin Atlantic)
Duncan Wardle (Former Vice President of Innovation & Creativity, Disney)
Simon Jack (BBC Business Presenter)
Dan Cobley (Former MD, Google UK & Ireland)
Tony Fernandes (CEO, AirAsia & Owner, QPR)
Allister Frost (Former Head of Digital Marketing, Microsoft)
Baroness (Martha) Lane Fox (Co-Founder LastMinute.com)
Deborah Meaden (Investor & Dragons Den)
Linda Moir (Head of Events Services, London 2012 Olympics)
Sir Tim Smit (CEO, The Eden Project)
Nick Wheeler (Founder, Charles Tyrwhitt)
David Wild (CEO, Domino's Pizza & Former CEO, Halfords)
Duncan Bannatyne (Serial Entrepreneur & Dragons Den
With our wide network of contacts, we have access to many more business speakers as well, so please contact us for further ideas of these, further information on any of the above names or if you may have a more specific request.
Need some help?
We're online!
Need some help?