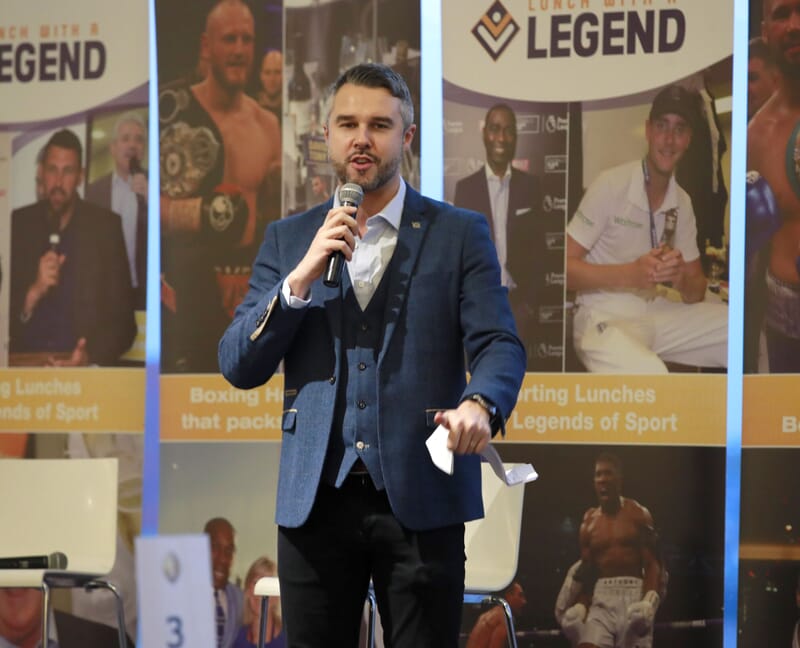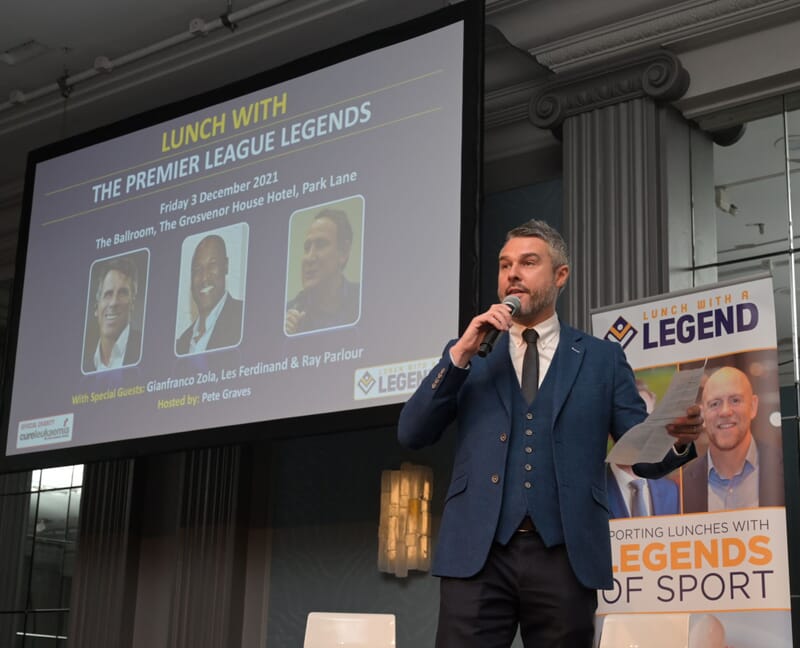 Join us for the first of our exciting new series of Newcastle sporting dinners!
Sky Sports presenter, Pete Graves, a diehard Newcastle United fan, will meet different Newcastle legends for a fascinating and amusing Q & A session about their career and also their thoughts on the exciting future ahead at St James's Park. These will be sporting dinner events not to be missed!
Our Special Guests
Our host Pete Graves is the man who can at St. James' Park, with unrivalled access to most of the biggest stars to have represented the club. We will shortly be announcing two great Newcastle names as our very special guests for our inaugural "Pete Graves Meets….." sporting dinner event who are bound to have some great insights into what the future holds for Newcastle United in these exciting times! As well as discussing all the ramifications of the recent takeover, our guests will be giving the lowdown on their own careers and sharing some great stories about the players and managers they have played with over the years.
Pete Graves
A passionate Newcastle Utd fan, Pete enjoyed a swift rise through the broadcasting ranks to become one of the most recognisable faces on Sky Sports. Pete started his broadcasting career with the hospital radio show Radio Tyneside, before working at Metro Radio and then ITV Tyneside as a sports reporter. Since 2009 he has worked at Sky Sports, mainly as a presenter, where his passion for sport and all-round knowledge are amongst his greatest assets. Over the past few years Pete has become a great asset as a regular host of our sporting hospitality events and we are delighted to have him as always!
Hilton Newcastle Gateshead Hotel
One of the city's best hotels, the Hilton Gateshead is a great location for our first "Pete Graves Meets…." Event offering a classy environment for our guests. We will be holding our sporting dinner in the largest room, the Gateshead Suite, with guests seated on round tables of ten for what promises be a night to remember!
Note: Our Newcastle United special guest will be announced nearer to the date, but will be a leading name with some huge stories to tell!
Need some help?
We're online!
Need some help?