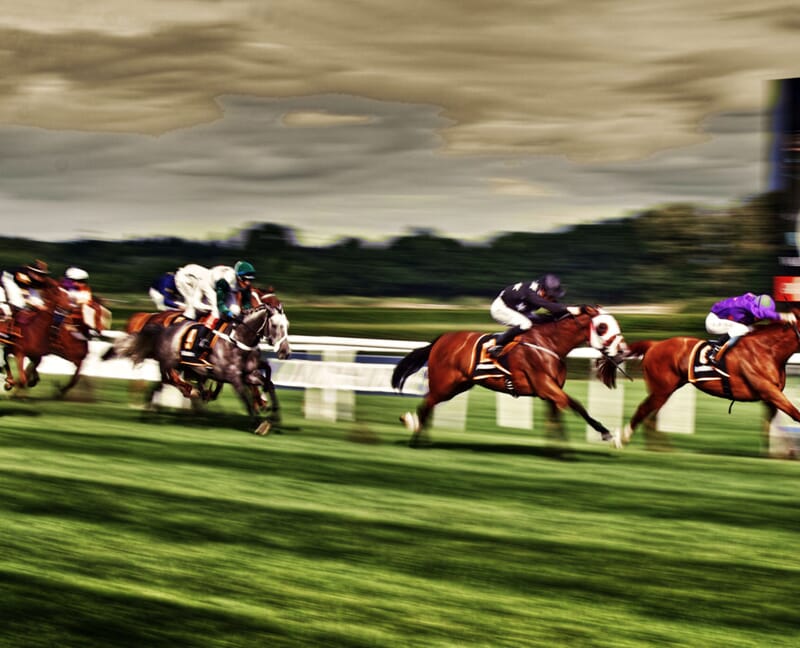 Enjoy an action-packed evening of virtual horse-racing entertainment!
Your virtual event includes real races featuring some great finishes and battles up the home straight over both flat and jumps courses! Our horse racing expert is hugely knowledgeable, with experience of working in the horse racing industry, so will guide through your online event, giving hints and tips on the runners and riders. 
Guests will be able to choose and bet on their fancy gaining points, with some great prizes handed out to the top 5 performers on the night of your virtual event!
As well as an action-packed evening of betting and banter, guests will be able to hear from a leading jockey about what it's like to ride in some of the country's top races, the sacrifices riders have to make to stay at the top, and a few pointers on how to spot winners in the paddock.
Please contact us today to discuss your virtual horse racing event.
Need some help?
We're online!
Need some help?