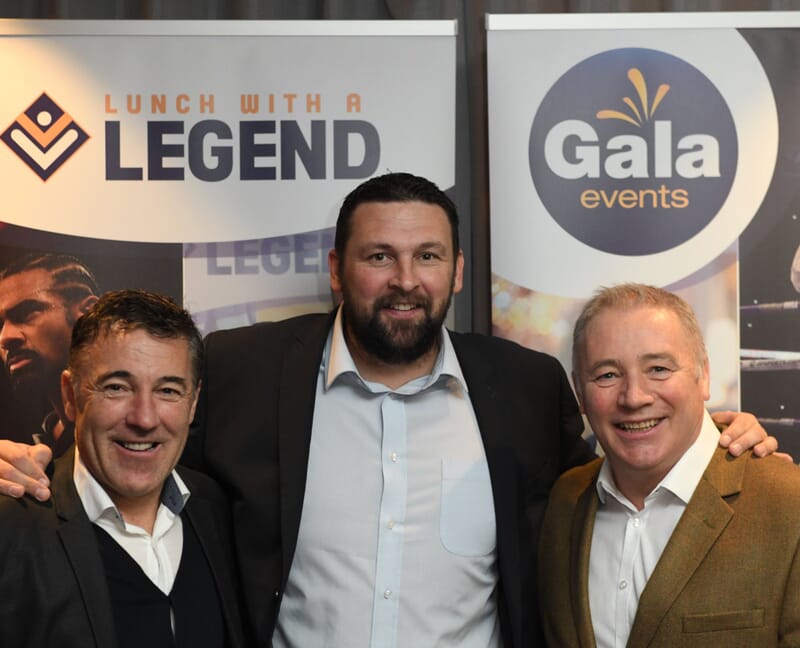 Event Showcase
/
Sporting Dinners & Lunches
An Evening with the Talksport Presenters
View 24 photos
Ally McCoist, Dean Saunders & Steve Harmison
With a packed house in Banqueting Suite at Edgbaston for our sporting dinner, we were delighted to welcome Talksport regulars Ally McCoist, Steve Harmison and Dean Saunders to our event for an evening of sporting chat, quality dining and a few drinks. With three great characters on the stage bringing the spirit of the Talksport station to Birmingham, no stone was left unturned as the guys cut loose with plenty of colourful analysis, a few ribald tales and plenty of mickey-taking! With these three on stage no one is safe…..
Everyone enjoyed a typically excellent three course dinner served with panache by the ever-reliable team at Edgbaston, before the guys took to the stage. Sky Sports host Pete Graves has his hands full with a packed schedule and the difficult task of trying to get a word in edgeways over Ally, Steve and Dean who, as anyone who listens to them on the radio can attest, are hardly shrinking violets!
The auctions went really well and we were delighted to raise some good money for our chosen charity, Cure Leukaemia, with some bargain lots being snapped up by our generous guests. With the speakers on stage for over an hour, there was still time after they had been applauded off for a few more drinks, as everyone got into the swing of things. Another great evening at Edgbaston had by all!