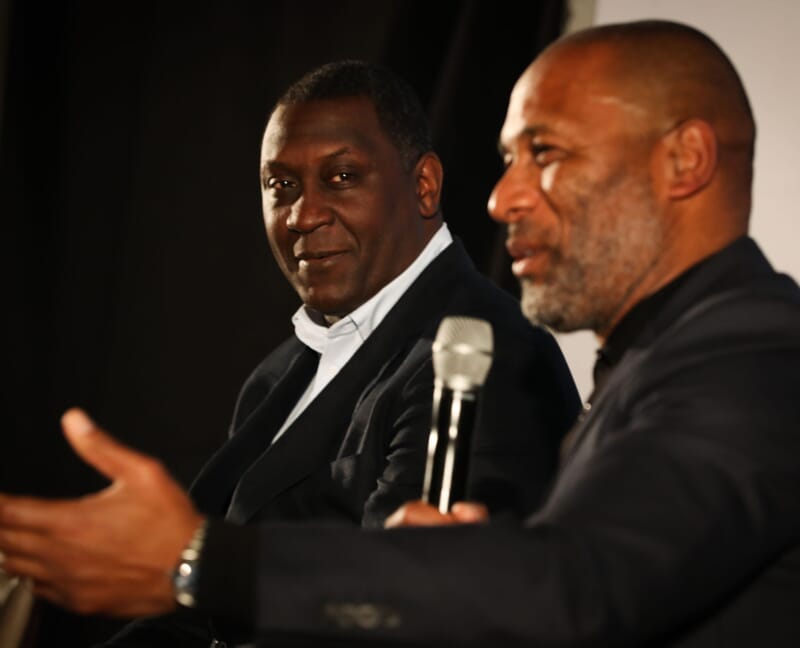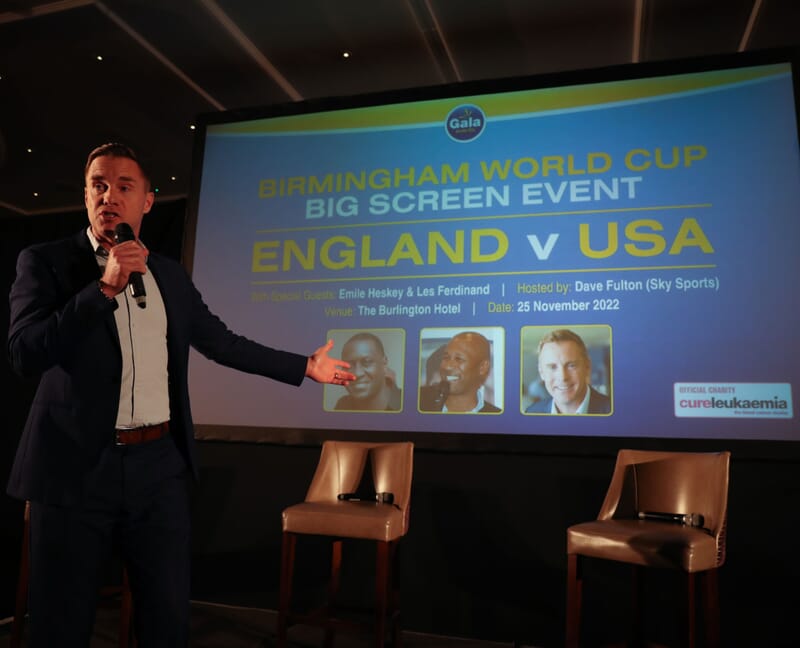 Event Showcase
/
Sporting Dinners & Lunches
Birmingham World Cup Big Screen Event: England v USA
View 35 photos
Les Ferdinand & Emile Heskey
Our World Cup Big screen event England v USA at the Burlington Hotel was a brilliant event full of unique football stories, as host Dave Fulton interviewed our star guests Les Ferdinand and Emile Heskey ahead of the big match. Everyone enjoyed top-quality football hospitality, great food, and stellar entertainment.
Emile discussed his career across the premier league as well as his years of playing for the national side. His reminiscences of the famous night in Munich when England thrashed Germany 5-1, with Michael Owen scoring a hat-trick and Heskey himself getting on the scoresheet were stand-out.
Les Ferdinand also provided some tremendous memories of his career, in particular his playing days with QPR and Newcastle as well as England. Humorous stories of his time at Newcastle, which involved some outrageous pranks that were played there in a squad featuring the likes of Gazza had everyone in stitches.
Guests then took in the World Cup group game at our Big Screen event as England played the United States hoping to take another big step towards the knockout stages of the biggest competition in World football. The match concluded in a draw meaning England were well placed going into the final group game.