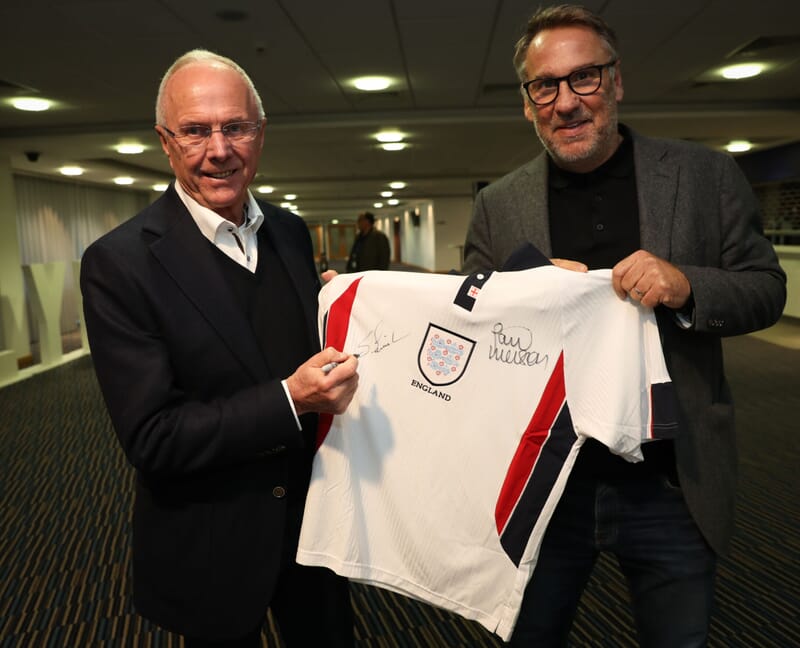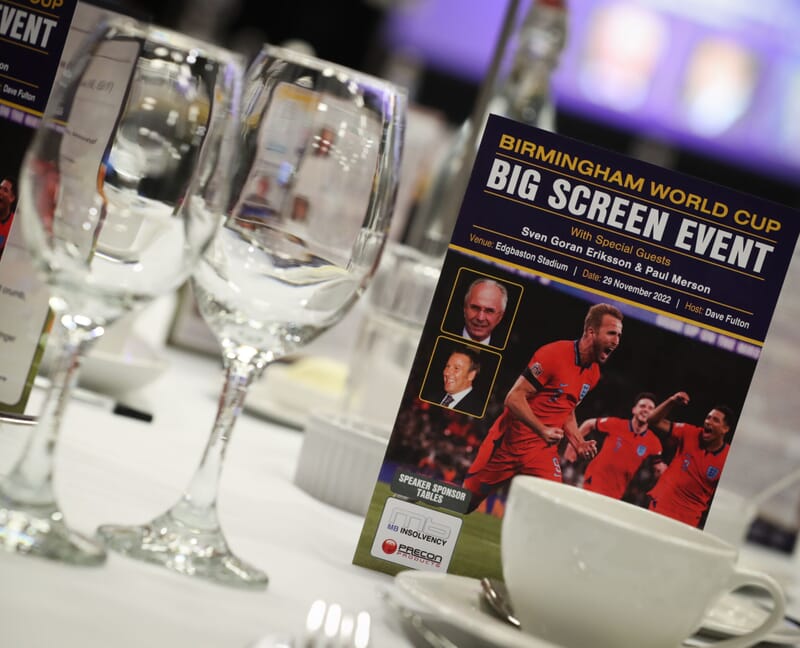 Event Showcase
/
Sporting Dinners & Lunches
Birmingham World Cup Big Screen Event – England v Wales
View 27 photos
Sven Goran Eriksson & Paul Merson
At the fantastic Edgbaston Stadium, we were joined by Paul Merson and Sven Goran Eriksson for a superb event full of fascinating stories, humorous anecdotes and football hospitality of the highest order ahead of a big-screen showing of the crucial third group game of World Cup 2022 taking place in Qatar.
Sven and Paul were on terrific form at our World Cup Big Screen event, delighting guests with reminiscences from their brilliantly successful careers and in particular their time with the English national team. They both also gave opinions on England's chances of lifting the trophy, which other countries they thought were contenders for the title and which players they thought would likely set the competition alight in the knockout stages. The pair certainly felt that England had a great change of making a positive impact in the tournament.
After enjoying the hospitality, food, and stellar entertainment the match kicked off and England delighted the crowd with a supremely professional performance. The 3-0 win meant that England topped their group and headed into the knockout stages unbeaten. All of this added to the atmosphere which was superb, and a brilliant time was had by all.