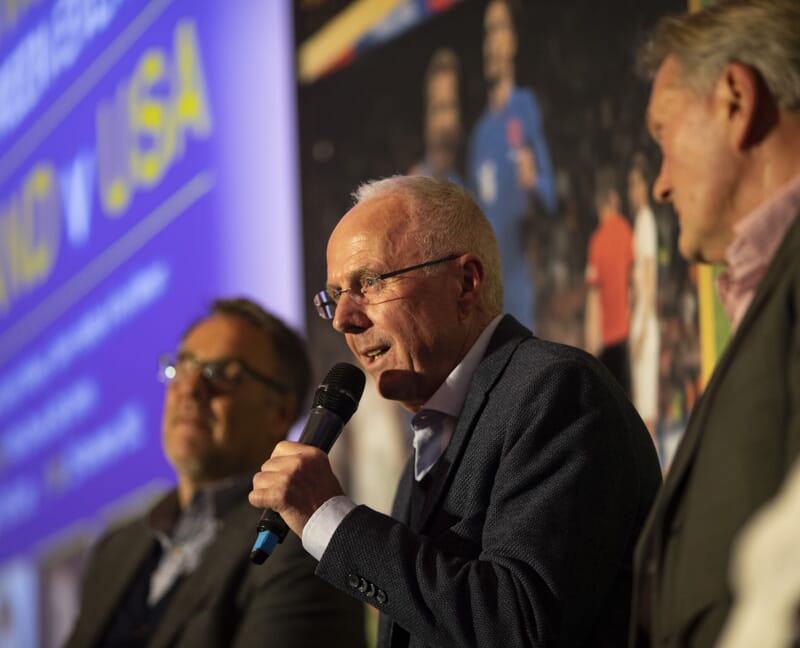 Event Showcase
/
Sporting Dinners & Lunches
London World Cup Big Screen Event: England v USA: The 5* Hilton Park Lane
View 14 photos
Sven-Goran Eriksson, Glenn Hoddle & Paul Merson
On the day of England's second World Cup 2022 fixture Gala Events hosted our London World Cup Big Screen Event at the fantastic 5* Hilton Park Lane Hotel. The event featured special guests Sven Goran Eriksson, Glen Hoddle and Paul Merson who each told a range of fascinating stories from their careers in football and in particular their times with the England. They each also gave their views on England's chances in the competition, who they thought the other contenders were for the title and which players they thought would be most likely to make a major impact.
Along with the engaging and entertaining football chat, football hospitality of the highest standard was on offer, with exquisite food and drink and a terrific atmosphere created by both our special guests and our host for the event, Sky Sports' Pete Graves.
Guests at the London World Cup Big Screen event then took in the group game as England faced the USA hoping to take another step towards the knockout stages of the biggest competition in World football. The match eventually finished in a draw leaving England in a strong position in the group going into group game three.