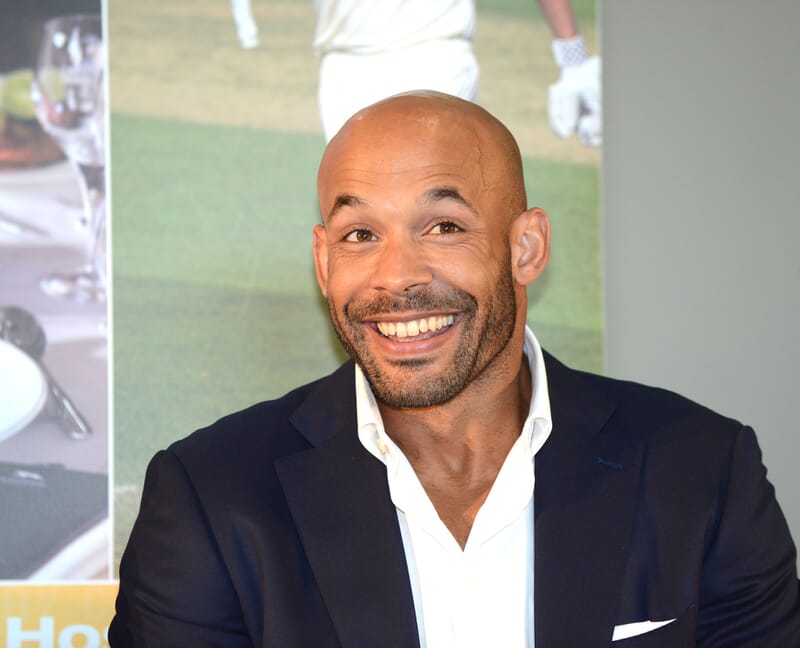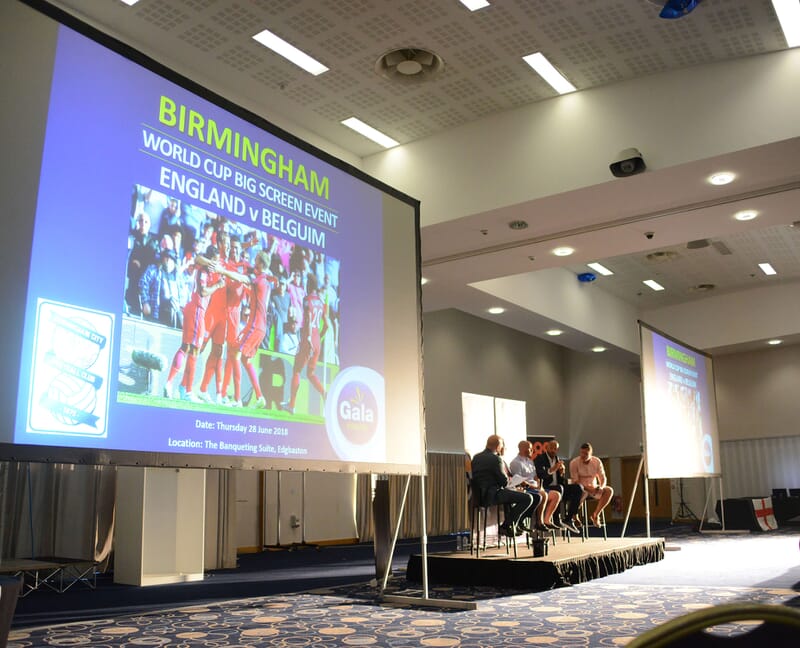 Event Showcase
/
Sporting Dinners & Lunches
Birmingham World Cup Big Screen Event
View 25 photos
Alan Curbishley, Matt Murray, Geoff Horsfield & Paul Devlin
With the momentum really building in a fantastic World Cup in Russia, we were joined in the Banqueting Suite at Edgbaston by over 300 guests for giant screen coverage of the third group game between England and Belgium. Our VIP guests for the day were four Midlands football personalities: Alan Curbishley, Matt Murray, Geoff Horsfield and Paul Devlin.
On a glorious day, guests were in a thirsty mood, with plenty of cold beers downed in the heat! After a delicious three course dinner, our VIP guests took to the stage to discuss their careers and give their pre-match thoughts. It was fascinating to hear from the panel as they tried to make sense of an unusual situation in which England found themselves. Would a win against the Belgians be beneficial as this would mean Brazil in the next round, or would a defeat be better? Most felt that momentum was key, and England had to go for it. However, would both sets of players perform with lower intensity than normal with key men rested?
In the event, this was what happened, as a low-key game was settled by a brilliant strike from former Man Utd youngster Adnan Januzaj, with both teams resting the majority of their key men. This didn't stop there being a great atmosphere in the room, as fans crowded around the giant screens showing the match in high resolution. At the final whistle our VIP guests took to the stage again for some post-match analysis and took questions from guests about their careers.
Host Mark Clemmit from BBC Sport ensured proceedings clipped along nicely as always, and did a fantastic job with the auctions, raising much-needed funds for our chosen charity, Cure Leukaemia. Thanks to everyone who attended, and to our VIPS for a great evening's entertainment.
Read more