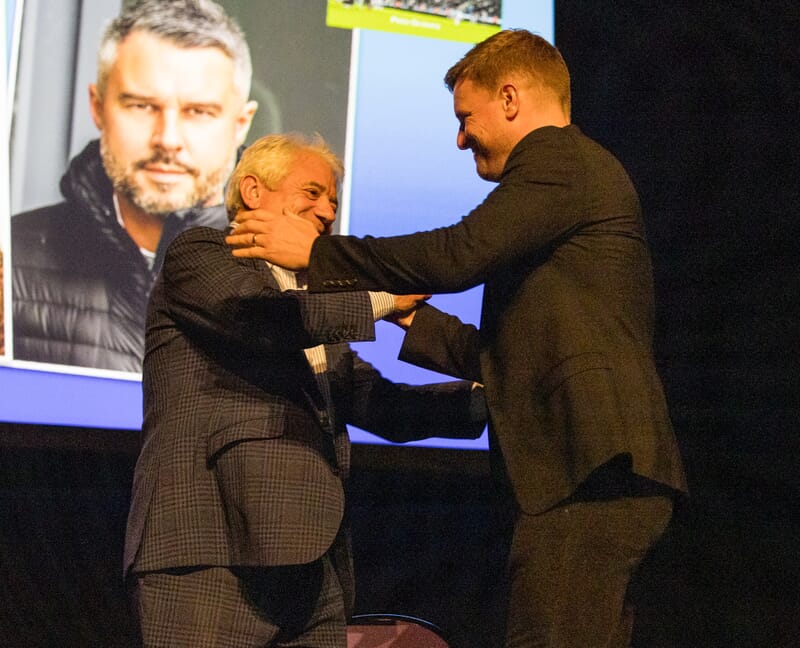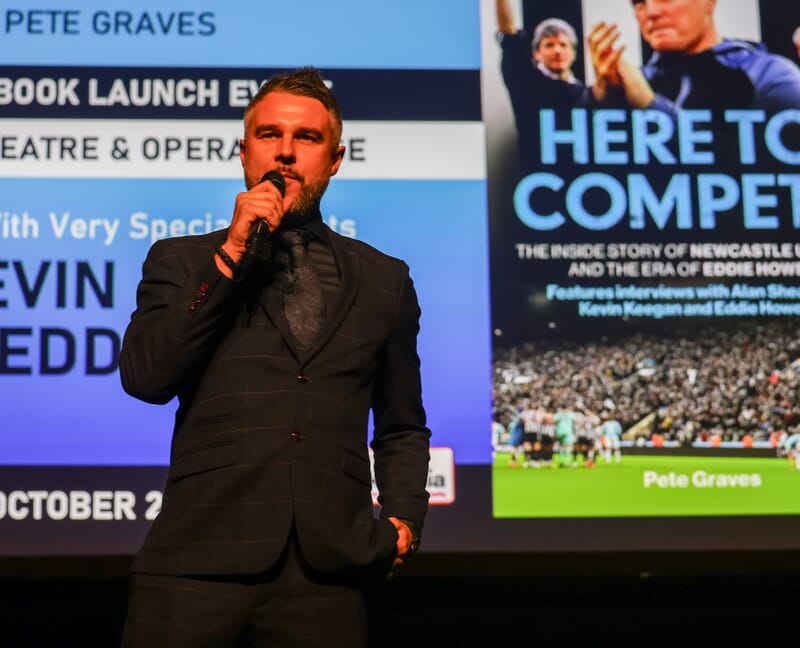 Event Showcase
/
Sporting Dinners & Lunches
Here To Compete: Pete Graves Book Launch Event
View 9 photos
Eddie Howe & Kevin Keegan
With two incredible guests on the bill for this book launch event, hosted by the author himself Pete Graves, the excitement was palpable at the near sell-out at the Tyne Theatre & Opera House in Newcastle. The guests in question were top Newcastle legends in fan favourite and club saviour Kevin Keegan who would be joined by man of the moment, current manager Eddie Howe who has taken the club back to where it belongs recreating the improvements and scaling the heights reached previously under 'King Kev'!
Kevin was first to take to the stage for his Q&A with Pete at his book launch event, where they looked back over his career with the Magpies from playing and retiring, to coming back as manager and taking them to the Champions League. At the end of his Q&A Kevin was joined by another legend Terry McDermott for a rendition of the Geordie folk classic and Newcastle United anthem Blaydon Races which was a real moment to remember. Then after a short break for the Live Auction, Kevin was welcomed back to the stage and, in another historic moment which was welcomed with raucous applause, he was joined by Eddie Howe. After a warm embrace they sat down and discussed Eddie's time as manager so far, some of his superb signings and that sensational night at St. James' Park against PSG.
Comparisons between the two managers were discussed along with the Newcastle United's history, what a special club it is, what success means to the fans and what the future might hold under the new ownership. Then some of the many questions submitted by members of the audience were put to the duo by Pete, before the raffle was drawn and the evening's entertainment drew to a close.
What a night it was, with Kevin visibly moved by the occasion and the audience no doubt feeling the same. The excitement and buzz at the end was yet more evidence of the success of the night and, with the fan's passion for the club being legendary, we hope everyone had an amazing time!
Read more