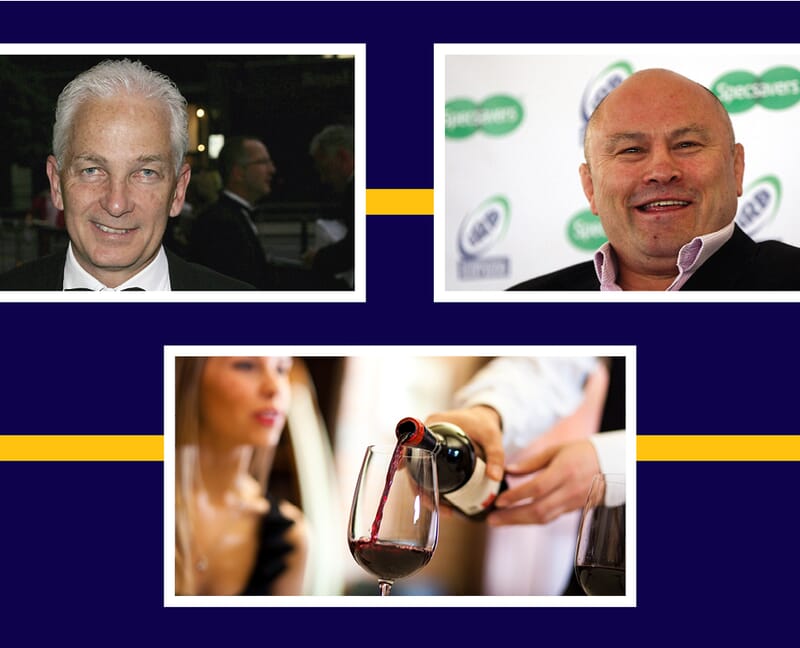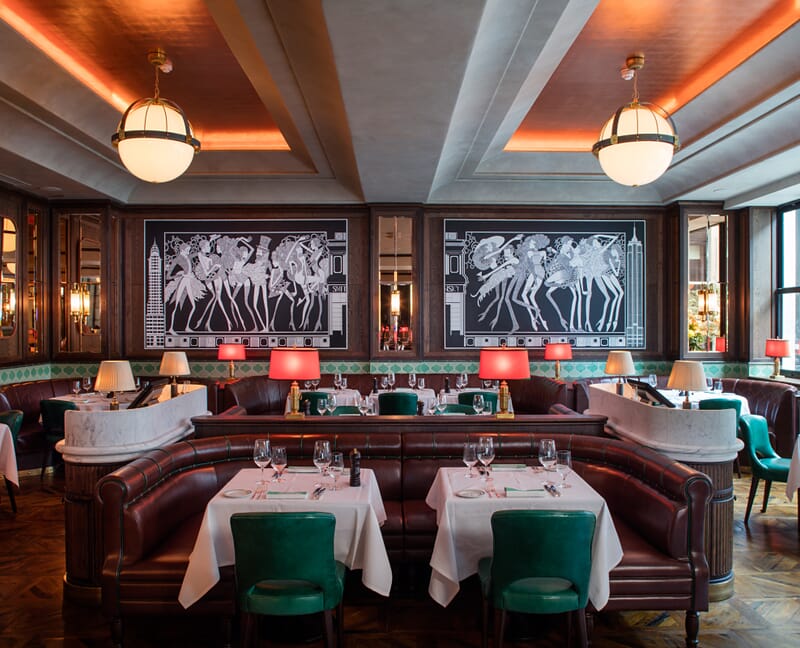 Go wine-tasting with your favourite star
You've never experienced a wine-tasting like this before. Invite your valued clients to the most prestigious venue in town. Charge your glasses with fine wines, selected by our expert sommelier to complement the three-course gourmet meal. Then settle back as your favourite celebrity joins your party for stories, toasts and their verdict on the best vintages.   
Celebrity wine tasting with the stars of your choice
Gala's sporting connections are second-to-none, and some of our most memorable wine-tasting events have been graced by stars like cricket legend David Gower, England Rugby's formidable hooker Brian Moore and six-times snooker World Champion Steve Davis (all three wine enthusiasts with passionate opinions on the subject).
But sport is just the start. Wherever your passions lie – from pop music and West End theatre to TV cookery or even politics – just let the Gala team know and we'll find your favourite A-lister from the best little black book in celebrity experience hospitality. With Gala's famous flexibility, anything goes, from the venue to the menu. Just tell us about your dream event – and we'll deliver it.
Potential Sporting Legends: With our vast network of sporting guests, we can organise your choice of sporting personality to join you for the day, so please feel free to contact us with your ideas today! Three suggestions which have worked well at previous events are as follows;
– David Gower: Former England cricket captain Gower played 117 test matches for his country, averaging almost 45 with the bat. He has always been known for his love of wine, has been a brand ambassador for a leading wine company and is a frequent visitor to his cousin's vineyard in South Africa.
– Brian Moore: The former England rugby legend Brian Moore made 64 appearances for England and 5 appearances for the British Lions. He has always been a huge wine fan and was once wine correspondent for a leading national newspaper.
– Steve Davis: Davis is a complete legend of the game of snooker, having won the World Championships on six occasions. He is also an avid wine fan, sampling many different types on his travels and his opinions will be fascinating during this event.
Venues: We have selected four London based venues below, along with one Birmingham option. If you need any alternative options or any other locations around the UK, please let us know and we will come back to you further details.
LONDON: Smith and Wollensky, Adelphi Building: Selected randomly from a list of surnames in a telephone directory, the Smith & Wollensky brand was created in 1977 and the first restaurant opened that same year in New York. The flagship green and white building in New York was the springboard for a boutique collection of iconic locations around the US, and, as of June 2015, the first restaurant outside of the US – located in the landmark Adelphi Building in London. Renowned as 'London's Best Steakhouse', the restaurant's steaks are USDA Prime, dry-aged and butchered on-site, making it the only steakhouse in London which offers a cut of meat that combines all three. We are thrilled to offer our wine tasting package in an exclusive private dining room within the restaurant.
LONDON: Pied-a-Terre, Fitzrovia: Pied à Terre is an independently owned West End gastronomic restaurant located in the heart of Fitzrovia, London W1. Established in 1991, the restaurant has gained some of the highest awards and accolades possible, starting with its first Michelin star in 1993 and becoming a two Michelin star restaurant in 1996, retaining one star currently. High level celebrations are what the private room at Pied-a-Terre is all about, which features its own butler-style service. A private bar adds to the sense of occasion, although the main event is always going to be the Michelin-star food, together with the wine from a stellar list. 
LONDON: The Savoy: D'Oyly Carte Private Dining Room: Restored to its former glory, the hotel underwent a £220-million refurbishment in recent years. Located along The Strand, a visit to this iconic dining destination feels like an occasion in itself. For intimate celebrations, the D'Oyly Carte Room is ideal and can accommodate 40 seated guests or 60 standing. This elevated private dining room is a stunning setting and offers luxurious 1920's inspired decor and details, paired with sweeping views across the hotel's iconic entrance. It would be an ideal choice for an extra special celebration, party or a business meeting.
LONDON: Tower Bridge: The stunning high-level walkways span the North and South Towers of the most famous bridge in the world. At 42 metres above the Thames, both offer breathtaking panoramic views, with the Docklands, Canary Wharf and Greenwich to the east and the Shard, the Tower of London, St. Paul's Cathedral and the City to the west. Watch the skyline transform as the sun sets over the capital and the bright lights of London reflect into the river beneath the bridge, making the walkways a magical setting for elegant dining, receptions and private celebrations. Your guests can also discover secrets about the bridge's rich history and its impressive Victorian engineering through panels and interactive displays which add another dimension to the evening.
BIRMINGHAM: The Cube: Widely considered one of the most compelling additions to Birmingham's ever-changing skyline, The Cube is a world-class destination located in the heart of the city. Located just minutes from New Street Station, the iconic 25 storey building was designed by award-winning architect Ken Shuttleworth. Head to the top of The Cube to experience refined dining and remarkable views like no other in the city at the Marco Pierre White Steakhouse Bar & Grill. Offering spectacular panoramic views across Birmingham, this highly regarded restaurant is as famous for its mouth-watering steaks and eye-opening cocktail menu as the stunning views it offers over the city.
Read more
Need some help?
We're online!
Need some help?