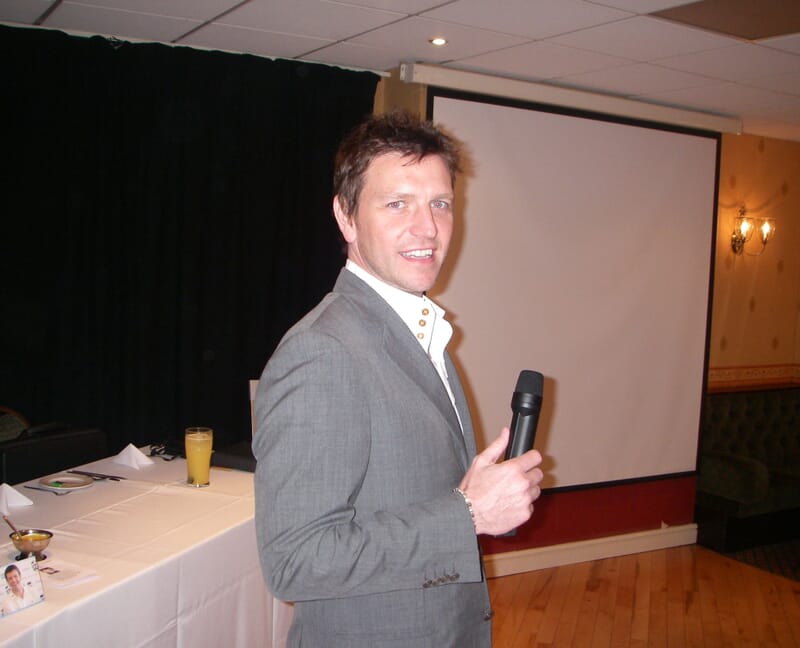 We've all enjoyed taking part and trying to get the answers correct in our own homes, whilst watching 'A Question of Sport' on the television. Now you and your guests can take part and try and win your company's own branded online sporting quiz!
A Sky Sports presenter will host your event, which will have a variety of different question rounds, including the 'Picture board' and 'What happens next?'. With our wide network of contacts, we can organise 1-2, or more if you prefer, sporting legends to join your quiz and answer the questions as well.
Your Online Event
Prior to the event guests will be sent details of an app to download, which they can answer the question on. The app produces an online scoreboard which is updated after every question, keeping you updated with how you are doing, compared to all of the other guests and your sporting legend/s. The event will also include an interview with your sporting legend/s about their career/s and will have the opportunity for your guests to ask some questions to them as well. This will be a really fun interactive event, where you and your group can test your sporting knowledge against some sporting legends!
Need some help?
We're online!
Need some help?