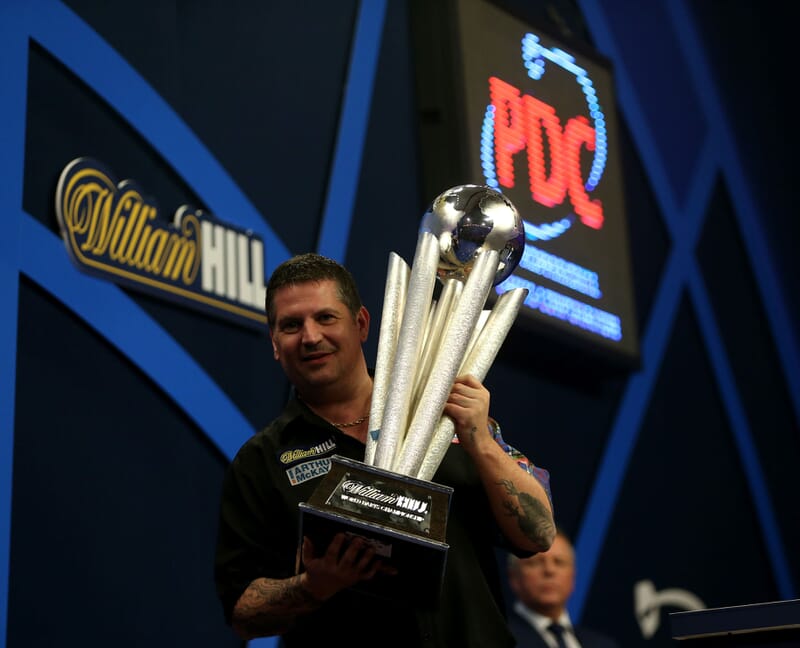 We are delighted to give you the opportunity for you and your guests to take part in a highly interactive online darts event, with a British legend.
You and your guests will have a two-hour online event with your chosen legend from the below names. You will have a Sky presenter to host the event, who will ask a series of questions, leading to some fascinating and hilarious stories from your chosen legend. You can pre-select people from your audience who will play a '501' against your darts legend beforehand or the players can be selected randomly on the day.
Your Online Event
We expect there to be 8-10 games taking place during the online event. Obviously, all players participating will require a darts board at home. Even for those players not playing though, the evening will be great fun as your clients and employees cheer each other on as the 'underdogs' against the darts legend! With lots of fun stories and great matches, this will be an enjoyable and entertaining evening for all involved.
Potential Darts Players
Gary Anderson, Rob Cross, Adrian Lewis, Peter Wright, Martin Adams, Keith Deller, Bob Anderson, Dennis Priestley, Peter Manley, Wayne Mardle, Darryl Fitton, Chris Mason & Tony O'Shea.
Read more
Need some help?
We're online!
Need some help?