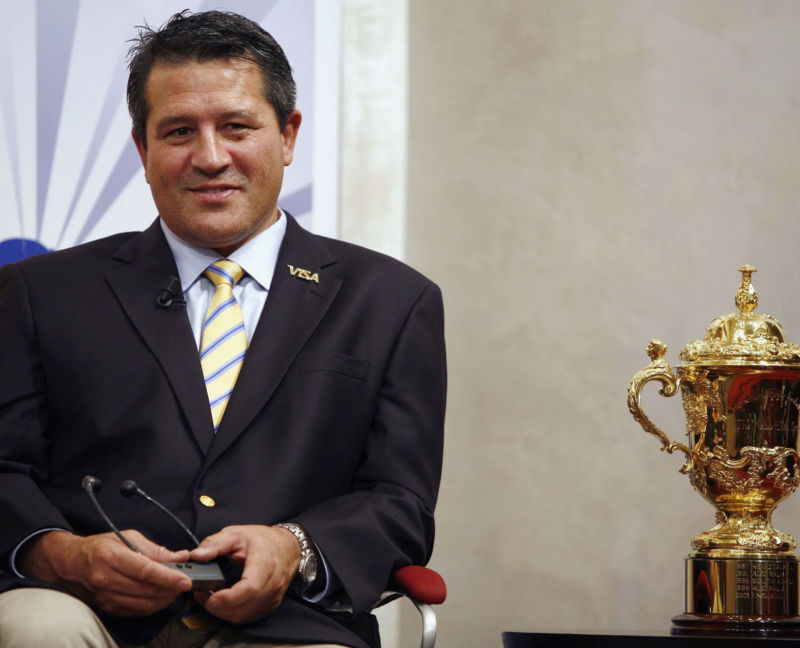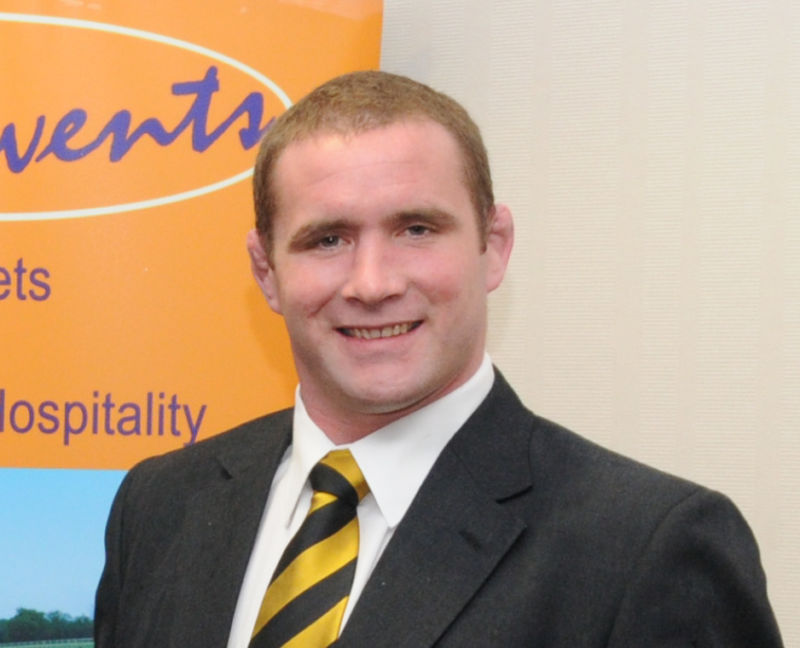 With the recent Rugby World Cup still a hot topic for rugby fans, we are delighted to be running our Rugby Review of the Year Sporting Dinner with two huge names as our guest speakers just days after the Final in Japan.
England's World Cup-winning prop Phil Vickery will be joined in the Fal Building at Truro College by all-time great All Black no. 8 Zinzan Brooke for an evening of rugby chat and quality time with colleagues, clients and friends. Guests will enjoy a three-course dinner and the opportunity for a few beers, all in the company of our regular Cornwall sporting lunch and dinner host, Sky Sports' Adam Leventhal.
Zinzan Brooke: Widely regarded as one of the greatest rugby players of all-time, New Zealander Brooke played most of his career at No.8 and occasionally at flanker. Blessed with the power of a back-rower and the handling skills of a fly-half, Zinzan broke the mould as a ball-playing forward with outrageous skills and kicking ability. Will Carling described him as "having better kicking and handling skills than some fly-halves playing international rugby. You align that with his strength and ability as a forward to read the game – he was unique" when ranking him the ninth best player in his top 50 in history. He played for a decade at the top internationally, being a part of the 1987 World Cup-winning squad during his debut year, and the team that lost in the final to the famously Mandela-inspired South Africans in 1995. His 58 caps yielded 17 tries, a world record for a forward at the time, and he even managed to kick three drop goals for the All Blacks including one from 48 metres! We are thrilled to welcome this undisputed legend of the game to Truro.
Phil Vickery: Cornish rugby legend Phil Vickery is one of the most iconic sportsmen the Duchy has ever produced, winning 73 caps for England and being a key player in the 2003 World Cup-winning team. Known as the "Raging Bull", he struck fear into the hearts of opposition forwards with his no-nonsense physicality, fearlessness and will to win. After starting out with Bude, he moved to Redruth where he gained international recognition with the England Colts. A move to Gloucester followed, where Phil quickly established himself, going on to appear for the side for over a decade, before joining Wasps. He won his first England cap in 1998, playing in the 1999 World Cup when England were knocked out by eventual winners South Africa in the quarter-finals. He played in all three Lions tests on the 2001 Tour Down Under, winning 5 full caps as a Lion in total, with 2 Test appearances in the 2009 tour of South Africa. One of the few players to feature in all 7 games at the 2003 World Cup, Phil was also one of only four players to have started both the 2003 and 2007 World Cup Finals, the other three being Jonny Wilkinson, Jason Robinson and Ben Kay. Outside of the game, Phil won the Celebrity Masterchef trophy in 2011 and currently runs a highly successful clothing brand.
Adam Leventhal: Our host for the evening is Sky Sports' very own Adam Leventhal, who is a regular presenter on Sky Sports News coverage of all the big events, and a regular host of our Cornish events. Starting at Sky as a reporter in 2003, Adam's professionalism and obvious love of sport saw him become a presenter in 2010, and he is now one of the most recognisable faces at the broadcasting giant. A keen rugby fan, Adam's knowledge of the game will ensure that our guests are in for a great evening's entertainment.
The Fal Building at Truro College: This excellent dining room seats just 200 guests with a dedicated bar and guests seated on round tables. Exclusive tables are offered for groups of 10-12 with smaller groups seated on shared tables of 10. Our speakers will be giving their thoughts on a cracking year's rugby from the stage, with plenty of space in the facility for our guests' comfort at our rugby sporting dinner. There is ample parking and we will have security and signage in place to ensure your evening runs without a hitch.
Read more
Need some help?
We're online!
Need some help?