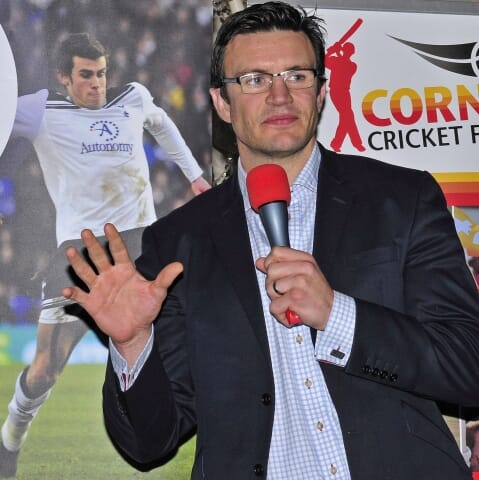 Event Showcase
/
Sporting Dinners & Lunches
An Evening with Martin Corry and Ray Parlour.
View 15 photos
Martin Corry & Ray Parlour
Gala Events and sister company Cornish Sporting Club held two Sporting Dinners on consecutive evenings in December with Martin Corry and Ray Parlour as special guests and speakers. Over 200 guests were in attendence at each event in Truro and Plymouth, with both speakers telling hilarious anecdotes about their lives as top class sportsmen and England stars.
Martin Corry is a former England and British Lions captain, who won a World Cup winners medal in 2003. He gave our enthralled guests the lowdown on the squad that won the trophy, including some of the antics that you don't read in the newspapers.
Ray Parlour is a bona fide Arsenal legend, and part of a colourful era in the history of the club with fellow hellraisers such as Tony Adams, Paul Merson and Martin Keown. He was also part of the legendary 'Invincibles' side that won the Premier League in 2003/04 without losing a game all season.
As well as the fascinating speeches, guests also enjoyed a luxury 3 course meal, performances by top comedian Tank Sherman, a charity raffle and memorabilia auction. By the end of the evening it was clear that a good time was had by all in both Truro and Plymouth!
Read more