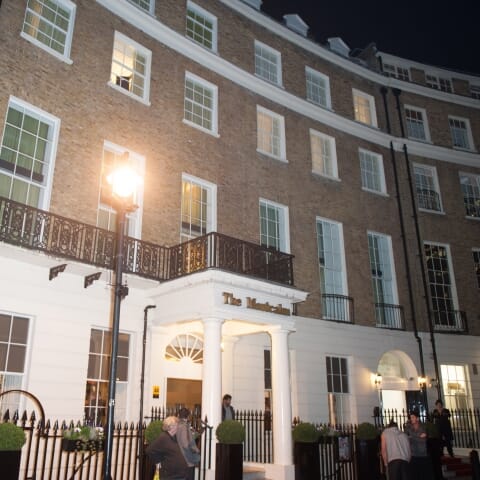 Event Showcase
/
Boxing Hospitality
An Evening with the Boxing Legends: Carl Froch and David Haye
View 18 photos
Carl Froch and David Haye
At the five-star surroundings of The Montcalm London Marble Arch, two British legends of the boxing ring came together for a night that packed a punch. David Haye and Carl Froch were the main event and they didn't disappoint.
With Sky Sports presenter Adam Leventhal helping to ensure proceedings ran smoothly, Haye and Froch's tales from the sport that has made the pair household names soon had the 200 guests in attendance hanging on their every word.
From how they got started in the profession, their toughest opponents, quirky training methods to hints on where their respective careers might take them next – the straight-talking duo covered a range of topics, including a few questions from the floor.
Comic Jamie Sutherland then helped bring a memorable evening to a close with his stand-up act.
Our thanks go to all attendees, the helpful staff at The Montcalm London Marble Arch, Adam Leventhal, Jamie Sutherland and, most of all, the superstar duo of David Haye and Carl Froch.
Read more