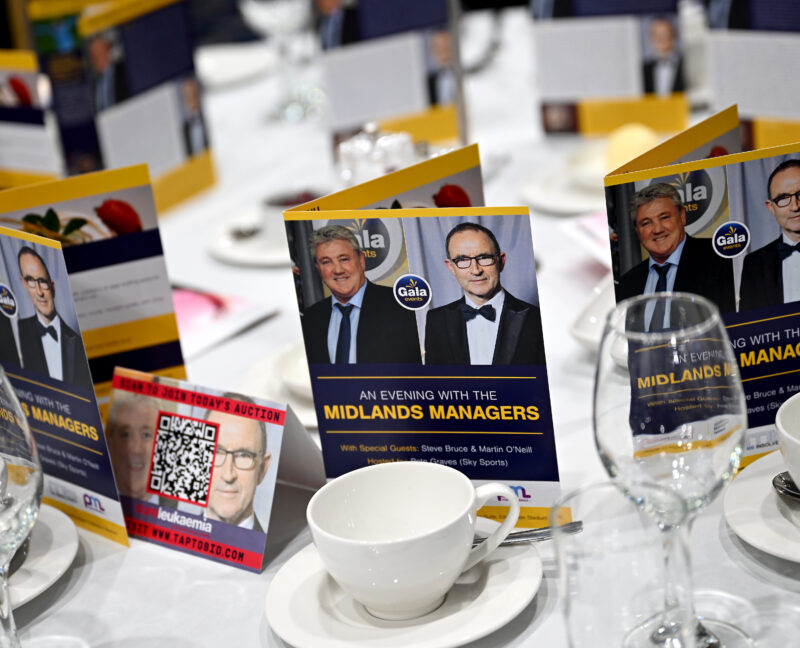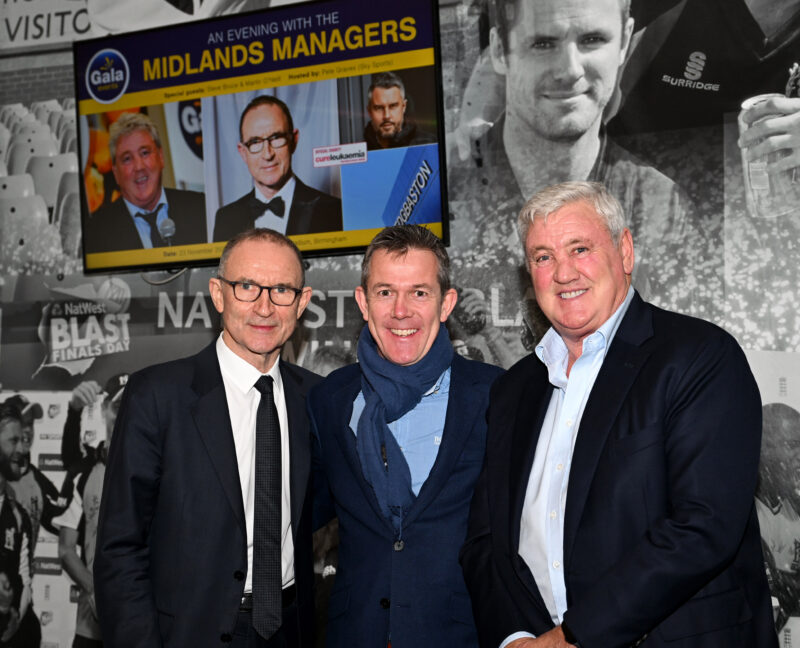 Event Showcase
/
Sporting Dinners & Lunches
An Evening with the Midlands Managers
View 22 photos
Martin O'Neill & Steve Bruce
View upcoming Sporting Dinners here
Guests joined us in the Banqueting Suite at Edgbaston Stadium for our 'Evening with the Midlands Managers' featuring former Aston Villa, Leicester City and Celtic boss Martin O'Neill, and Manchester Utd legend and twelve club manager, Steve Bruce, who was in the hotseat at both Birmingham City and Aston Villa amongst others! Guests enjoyed a lovely three course dinner and all the trimmings, in our traditional pre-Christmas event in the Banqueting Suite. With two such experienced managers as speakers, our guests were in for a treat as they delved into stories from bootroom to boardroom.
Martin and Steve both shared memories of recently-deceased Blues legend Trevor Francis, one particularly funny anecdote described how the Forest team containing O'Neill and Francis was on a flight in economy class to an away European tie, when Trevor discovered the band Queen were on the flight in first class. Charming his way into the first class area, Trevor was chastened somewhat when he introduced himself to Freddie Mercury, who, knowing very little about football, assumed he was the drinks waiter! Bruce fondly remembered how Francis signed him for Blues, to start his own great relationship with the club as both a player, then manager.
It was a fascinating evening hearing from these two stalwarts of British football, with fans of many of the Midlands clubs the two had managed enjoying plenty of good banter in the room.
We look forward to our next big event at Edgbaston, as our annual Cheltenham Gold Cup Lunch takes centre stage on Friday 15th March, with two very special guests, Liverpool and England legend John Barnes, and TV comedian Jake Lambert.