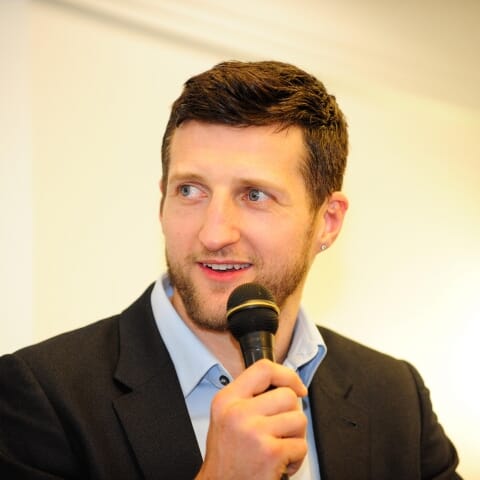 Event Showcase
/
Boxing Hospitality
Carl Froch: The Pre Fight Sporting Dinner
View 15 photos
Carl Froch
We were delighted to run the official Pre-Fight Dinner for Carl Froch ahead of his big World title fight with Mikkel Kessler at the end of May. The event was held on 25 April, just before Froch went into his intense training camp leading up to his fight.
The event was held in Froch's home city of Nottingham at Trent Bridge Cricket Ground, in the Derek Randall Suite.
Froch had a group photograph with all attending guests on arrival, before guests enjoyed a three course meal.
BRMB/Free Radio Presenter, Tom Ross then held a fascinating 45 minute Question and Answer session with Froch where he discussed his preparations for the fight, his career to date and what he does in his spare time away from Boxing.
Comedian Jed Stone then came on to conclude the evening with some hilarious jokes.
Read more