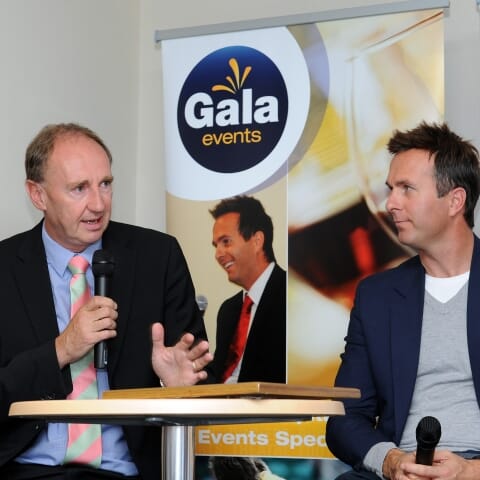 Event Showcase
/
Cricket Hospitality
England v Australia One Day International Package
View 9 photos
Michael Vaughan & Jonathan Agnew
We hosted an entertaining package for the NatWest One Day International match between England and Australia at Edgbaston on 11 September 2013. Our package included a pre-match interview with the former England Captain Michael Vaughan and the Head of Cricket for the BBC, Jonathan Agnew.
The interview with the pair gave a fascinating insight into a number of subjects, including winning the 2005 Ashes as captain, working with Brian Johnston and Geoff Boycott and drinking with Freddie Flintoff!
Following the Q & A, guests had an opportunity to have a photograph taken with the pair, before enjoying a three course lunch. Guests were well fed during the day, with afternoon sandwiches and cakes and a hot pork roll later in the evening.
Clients were also treated to a Q & A with the former Charlton and West Ham Football Manager, Alan Curbishley who is a big cricket fan himself.
The weather unfortunately forced an abandonment of the game, with England 59/3 off 15.1 overs.
Read more