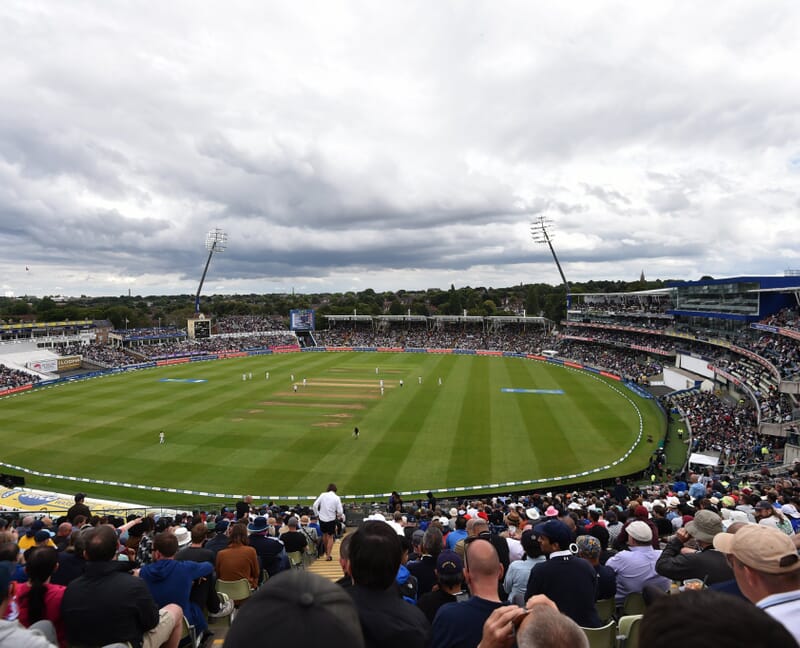 Event Showcase
/
Cricket Hospitality
England v India: Edgbaston: 5th Test: Day 1 & 2
View 13 photos
Ian Bell & Steve Harmisson
The 5th test in the England v India series was held at Edgbaston at the start of July 2022. Our event took place over days 1 & 2 of the test match and the venue put on some great cricket hospitality to delight attendees throughout both days. In addition to the superb Edgbaston test cricket hospitality, we were joined by 2 incredible guests with vast test match experience for England. 
We were first joined by Ian Bell, a classy batsman and England test regular with over 117 caps to his name and with a test batting average of 42.69 putting him up amongst the greats. Ian spoke of his domestic career with Warwickshire and of course his time with the national side and some of the famous matches and tours he was involved with. The pick of these being stories of his Ashes victories, with Ian having been involved in England's last 5 wins and being named man of the series in 2013.
Our other special guest was fast bowler Steve Harmison, a terrific player who over 63 tests bowled at an average of 31.82 taking 226 wickets. Steve spoke of his first-class debut for Durham and his first selection for England in May 2000. Another player who was part of the 2005 Ashes victory, Steve discussed his part in this famous victory and he also regaled guests with many other stories from his illustrious career.
Along with the Edgbaston test cricket hospitality on offer the test match itself was a cracker. There was a fantastic atmosphere across the ground as England put themselves in a strong position over days 1 & 2 and ultimately went on to win the match convincingly and tie the series 2-2. In the process England further validated the ultra-positive approach to test cricket which has since become a hallmark of their game.