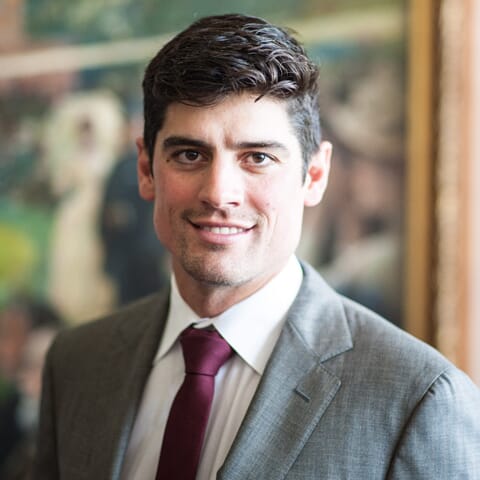 Event Showcase
/
Sporting Dinners & Lunches
Lord's Long Room Lunch 2016
View 21 photos
Alastair Cook, David Gower and George Bailey
Our fourth annual Lord's Long Room Lunch took place at the end of June, with our best ever line-up of VIP crikceting guests. Over 120 of our clients were joined by England's record-breaking Test captain Alastair Cook, batting legend and SKY Sports anchorman David Gower, and Aussie One Day and T20 skipper George Bailey. Our host for the day was another SKY Sports star, and former cricketer, David Fulton.
The Long Room was looking magnificent as always, and it was a pleasure to see the look on the faces of our clients as they arrived and set foot in the most hallowed room in world cricket. With the tables beautifully laid up, following a VIP drinks reception, all guests took their seats for a superb three course lunch, washed down with complimentary drinks from the bar. The stunning art collection adorning the walls of the Long Room complimented the views out over the middle perfectly as everyone tucked in.
By the time our three VIP guests took to the stage there was a real buzz of anticipation in the room, with a packed summer of cricket high up the agenda for discussion. There was lots of good natured banter between the two current captains Cook and Bailey, and a few laughs shared about on-field sledging, particularly involving the fiery opened David Warner!
David Gower was charm personified, glass of wine in hand as he regaled the captivated audience with tales from his cricketing and broadcasting career. Host David Fulton, a class act in his own right, did a superb job in keeping things moving along.
We were also once again treated to the magnificent and beautiful singing of Amelia Whiteman, who has proved such a great hit with guests over recent years. More than a tear or two were wiped away by certain gents, as she performed her crossover opera unsupported.
To hear our three VIP guests talk at such length about their cricketing lives, on and off field antics, was a rare treat. It was good timing to have Alastair Cook as our star guest, as he had just become the first Englishman to score 10,000 Test runs, a truly remarkable feat. We are sure there'll be many more to come!
Our sincere thanks go to everyone who came to the event to make it so special, to the staff at Lord's, to Amelia and David, and most of all to our three cricketing heroes for making the event such a memorable one.
Read more