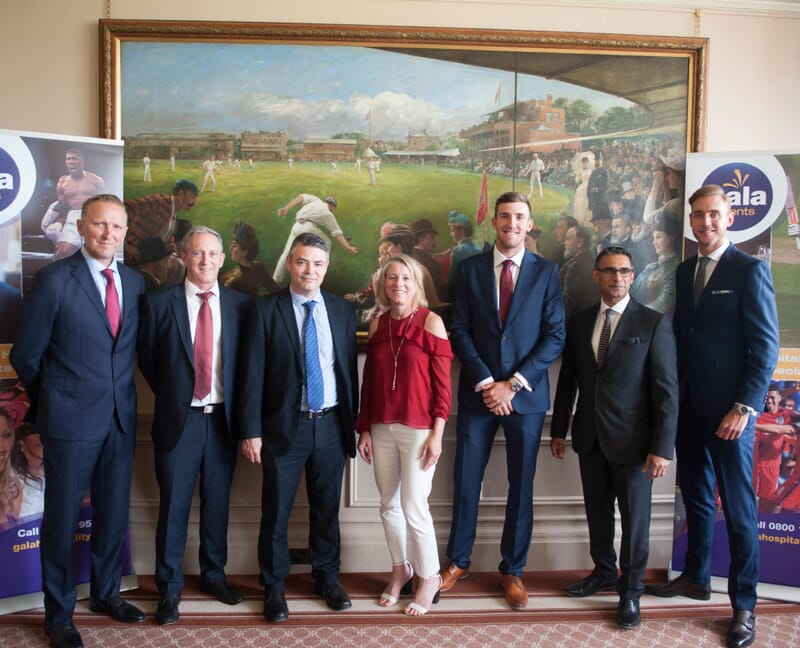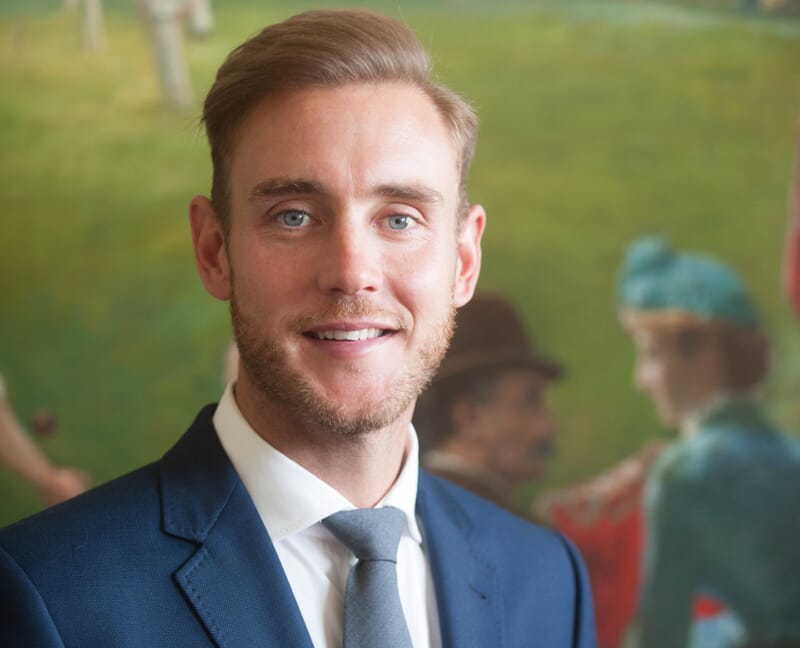 Event Showcase
/
Sporting Dinners & Lunches
Lords Long Room Lunch: An Afternoon with the Fast Bowlers
View 19 photos
Stuart Broad, Allan Donald & Craig Overton
Our Long Room Lunch in 2018 featured England's second highest wicket-taker and current Test star Stuart Broad, South African fast bowling legend Allan Donald, and up-and-coming England prospect Craig Overton. Over 150 guests joined us in the most hallowed environs in world cricket, with the Lord's ground looking resplendent from the unique vantage point offered from the magical Long Room. For any cricket fan it is truly a treat to be able to relax here and enjoy the superb catering and service for which Lord's is world-renowned.
After a delicious three course lunch, and with the complimentary bar seeing plenty of action, our three guests took to the stage with our Sky Sports cricket host, Dave Fulton. We heard from an almost star-struck Stuart Broad about how Allan Donald was his fast bowling idol, and what a pleasure it was to share a stage with the South African great. Most players, even of Stuart's standing, are cricket fans at heart, and it was heart-warming to hear the regard that England's second highest ever wicket-taker has for one of his heroes.
Hearing from Allan was riveting, tales of his legendary battles with then England captain Mike Atherton, and many of his other rivalries, had the audience on the edge of their seats. Stuart talked at length about triumphs and disasters as a veteran of many Ashes battles, whilst Craig who made his England debut in the most recent defeat Down Under revealed what it was like to play as a newcomer in one of the most competitive series in world cricket. The guys also previewed the upcoming series against India, with Stuart giving the insider track on the current England squad.
A magical afternoon was enhanced by the graceful presence and beautiful voices of our classical crossover duet, Annalise Whittlesea and Ceri-Ann Gregory, who performed some of their unique takes on older and modern classics. It was a really memorable day, and we look forward to welcoming back our regulars, and introducing new clients to the magic of the "spiritual Home of Cricket".
Read more