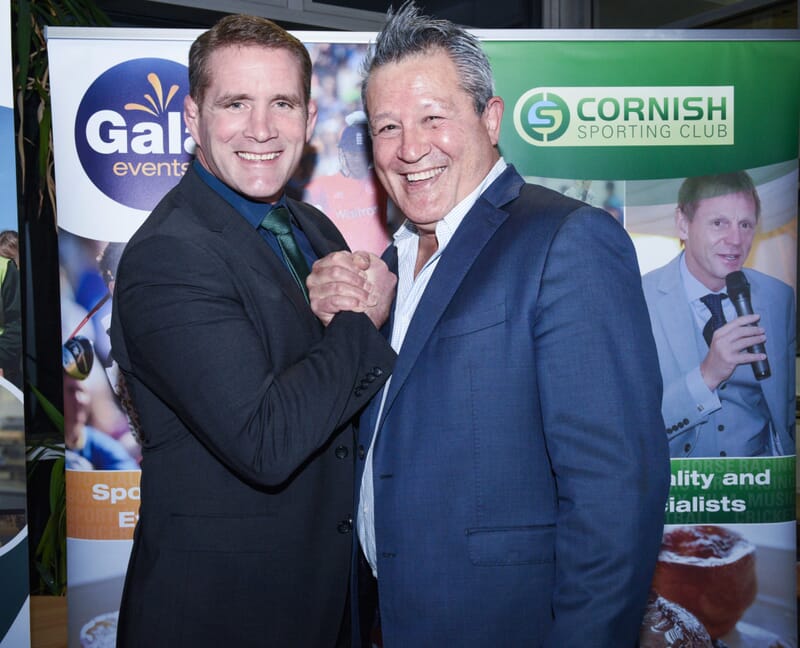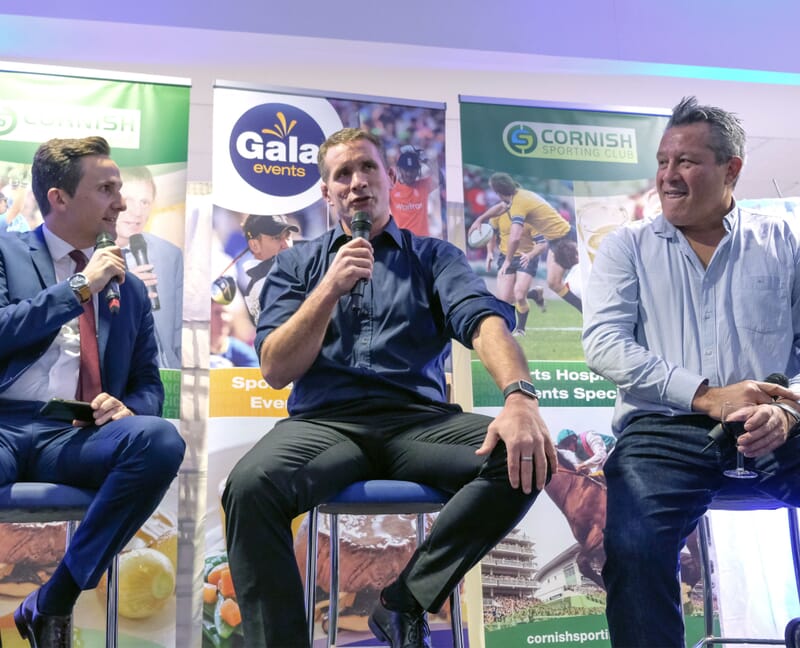 Event Showcase
/
Sporting Dinners & Lunches
Rugby Review Of The Year Dinner
View 28 photos
Zinzan Brooke & Phil Vickery
There are none more passionate about the game than Cornish rugby fans so the room was packed for our annual rugby dinner in Truro as we welcomed two true giants of the modern game to our latest sporting dinner event. Cornish legend and 2003 World Cup winner Phil "Raging Bull" Vickery was joined by a man many consider to be one of the finest players ever, All Blacks superstar Zinzan Brooke. There was a real sense of anticipation in the room for the two warriors to go head-to-head on stage with our Sky Sports host, Adam Leventhal!
With such an amazing year of rugby to talk about, with a cracking Six Nations campaign followed by a breath-taking World Cup in Japan, there was never a dull moment. Much was made of England's thrilling triumph over the All Blacks in the World Cup semi-final, with Zinzan manfully traking plenty of good-natured ribbing from both Phil and our guests.
Zinzan's career was one of the finest in the history of the game, and to hear from him about playing with some of the greats from the World Cup winning side, and the battles with his opposite numbers was fascinating.
Once Phil Vickery got the mike in his hand and started doing his own round the room interviews and Q and A in the manner of a stand-up comedian, you knew this sporting dinner was going to lift off and we were in for a great time. He had everyone in stitches with his antics, with even Zinzan looking speechless at his antics!
It seemed like the whole room was packed right up to last orders as guests enjoyed a few post-interview drinks, with doubtless a few sore heads in the morning!