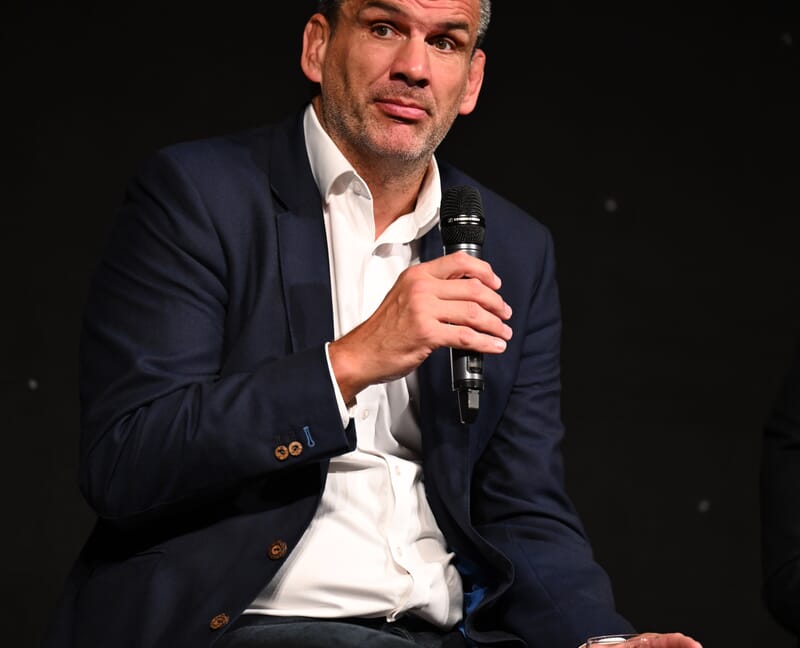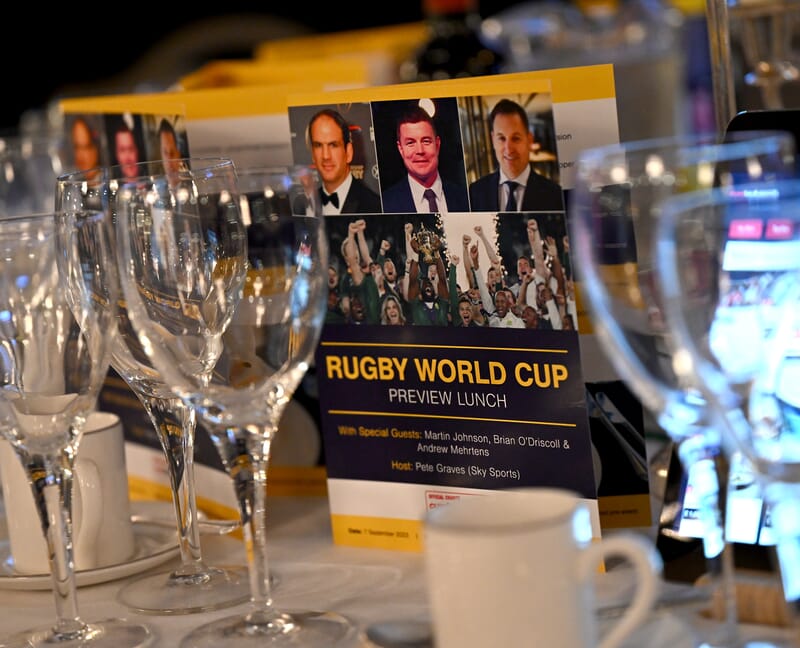 Event Showcase
/
Sporting Dinners & Lunches
Rugby World Cup Preview Lunch
View 25 photos
Martin Johnson, Brian O'Driscoll & Andrew Mehrtens
Find our upcoming Sporting Dinner and Lunch events here
The Great Room at the 5* Grosvenor House Hotel looked stunning as we welcomed 3 incredible rugby legends for our Rugby World Cup Preview Lunch. Martin Johnson, England's legendary 2003 World Cup winning captain joined us for the event along with fellow special guests, Irish rugby icon and one of the greatest players of all time Brian O'Driscoll and Andrew Mehrtens, New Zealand legend and their second highest ever points scorer.
Our host on the day was Sky Sport's Pete Graves who opened the event before guests sat down to enjoy the delicious 3-course lunch on offer. After the food our special guests took to the stage and delighted the audience with stories from their glittering careers. These included Martin Johnson telling tales from his World Cup win, Brian O'Driscoll thrilling the audience with stories from his 6 nations victories and appearances at 4 world cups. Andrew Mehrtens was brilliant too, causing much hilarity with tales from his career including his 1995 World Cup run to the final. Then they discussed their opinions on the changes for their respective nations at the forthcoming competition and who they backed to be the eventual winners.
The drinks flowed and the atmosphere in the room for our Rugby World Cup preview Lunch was electric as the guests took in the entertainment and we're sure that everyone had a fantastic time!