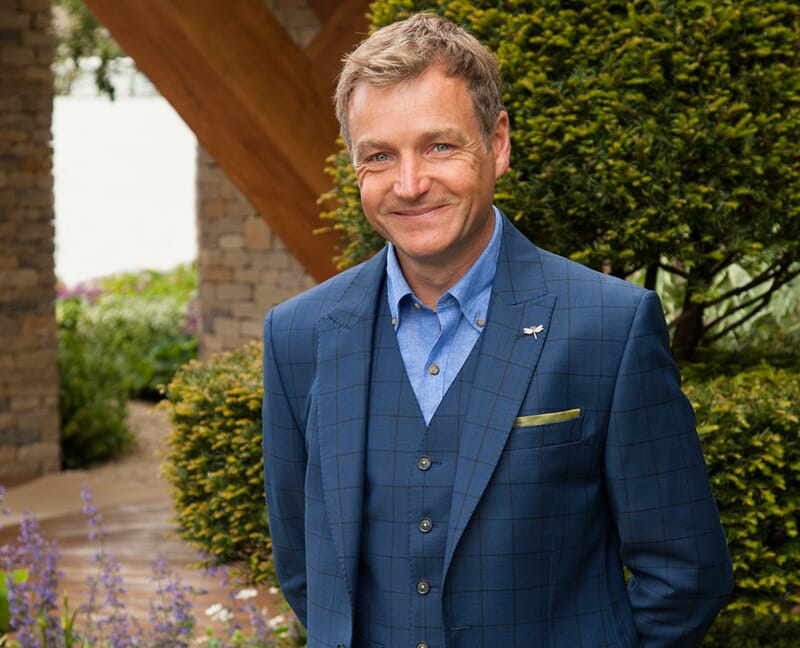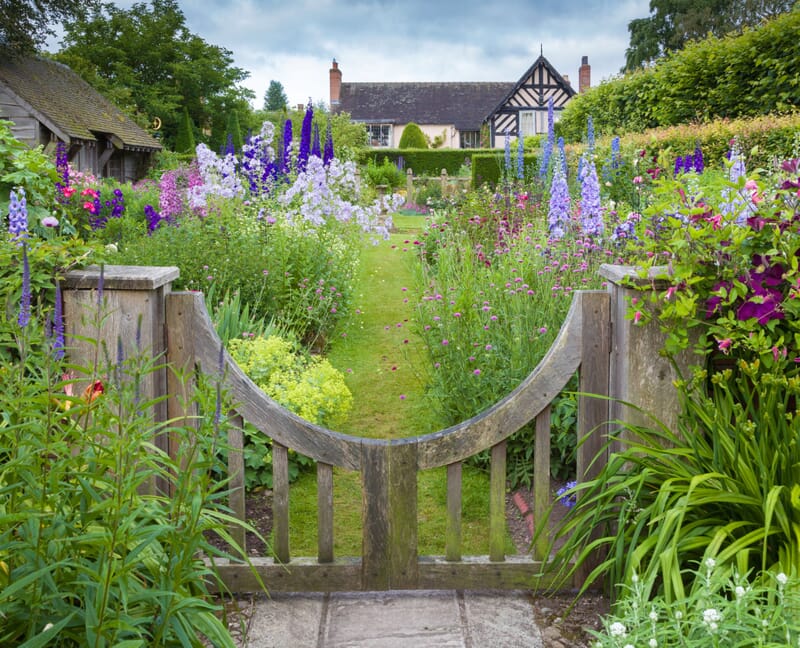 We are thrilled to have launched a mouth-watering package for all gardening fans, with a visit to one of England's finest gardens, with the highly popular Chris Beardshaw, a BBC presenter for over 20 years including hit programmes Gardeners' World, Beechgrove Garden.
Your group of guests will have exclusive access to this fantastic garden, which is one of Chris's favourites, where he will take you on a tour, explaining the theatre and narrative of the gardens. At the conclusion of the tour, your group will meet for a sumptuous two course lunch within the tea rooms and Chris will describe how the structure and composition works, before telling stories about his career and answering all of the questions from your group.
This will be an enthralling event for all gardening enthusiasts, going behind the scenes at one of the country's top gardens and hearing all about it from one of UK's most favourite and recognisable presenters.
Chris Beardshaw: Chris's broadcasting career began with the BBC back in 1997 and has also included hit series such as Hidden Gardens and the hugely popular The Flying Gardener, amongst many others. Chris is heard by millions as a panellist on BBC Radio 4 Gardeners' Question Time where he regularly faces a live audience of gardening enthusiasts! He can currently be seen as a regular presenter of BBC 2's Beechgrove Garden where he joins the team in the garden, takes part in plants trails and visits inspirational gardens. Chris is a hugely popular garden designer, having produced award winning schemes at all RHS shows as well as many international flower and garden shows. His design company has collected over 35 awards including many RHS Best in Show's and Gold medals as well as a growing number of prestigious international accolades. He has also written a number of books and his book '100 Plants that almost changed the World' won an Independent Publishers award in the USA.
Wollerton Old Hall, Shropshire: Set around a 16th Century Hall, Wollerton Old Hall is a formal, modern garden on an old site. Located in north Shropshire and covering 4 acres, its garden rooms are richly planted with perennials and bursting with design ideas. The garden is renowned for its salvias, clematis and roses, growing in controlled exuberance, and the clever use of colour, form and scale.
Need some help?
We're online!
Need some help?